Landlord of The Golden Cross, Rob Burnett, felt he had a duty to keep the community spirit of his pub alive when it closed over lockdown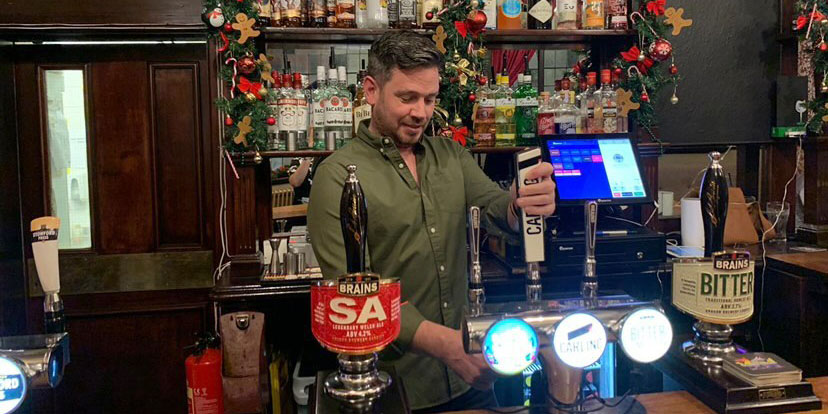 When Rob Burnett took over as landlord of Cardiff's longest-serving LGBTQ+ venue, The Golden Cross, at 41 years old, he realised he not only inherited a pub but a community of people.
Lockdown has been difficult for many in the hospitality industry but, for Rob, it taught him how important The Golden Cross was to his customers and, as the landlord, he had a responsibility for them even when the pub was closed.
When Rob decided in 2015 to take over The Golden Cross, which is located in the centre of Cardiff on Hayes Bridge Road, he had little experience of running a pub. He joked he didn't even know how to mix a gin and tonic!
He previously worked in the vehicle rental industry for 18 years and was a company director in Manchester before his relationship brought him to Wales.
"When I moved to Cardiff, I had no inkling of opening a bar," he laughed, "it was a friend that thought it would be a good idea."
In 2016, his ex-business partner was let go and Rob decided to take over The Golden Cross by himself to save it from closure.
The loss of their safe space
For Rob, his customers are an integral part of the pub.
"Without the community, we don't exist," he said, "the pub belongs to the people it serves… this is their safe space."
So when lockdown prevented people from visiting, he knew he had to do something.
"I wanted to keep that sense of community going and make sure people didn't feel alone," he said, "that was my responsibility, to look out for the community that supports us."
With the help of his resident drag queens, Rob began broadcasting live performances on Facebook to help connect customers to their beloved pub and community.
"The comments on the videos were not always aimed at the act on the stage; sometimes people were just chatting among each other…it was giving them a connection they wouldn't ordinarily have," he said, "even though their safe space was physically somewhere else, they could log on and feel connected to it."
The pub that keeps on giving
To accompany the online shows, Rob set up a GoFundMe Page so viewers could support the business and raise money for charity.
Much to his surprise, he ended up raising over £8,000 in total, £3,000 of which he donated to charity, and the rest he kept to maintain the pub.
Rob was overwhelmed by the generosity of his customers, and it reminded him how vital The Golden Cross was to its community.
He revealed, "Most recently, a customer gave us £500, and he said to me 'You don't know how important The Golden Cross is to myself and my closest friends.'"
He added it was at this point he realised people regarded his pub as the backbone of the Cardiff LGBTQ+ community and he had to keep it going no matter what.
Rob had planned to leave The Golden Cross in December, but his experience with the pub over lockdown has convinced him to stay.
"I'm here for another five years," he smiled.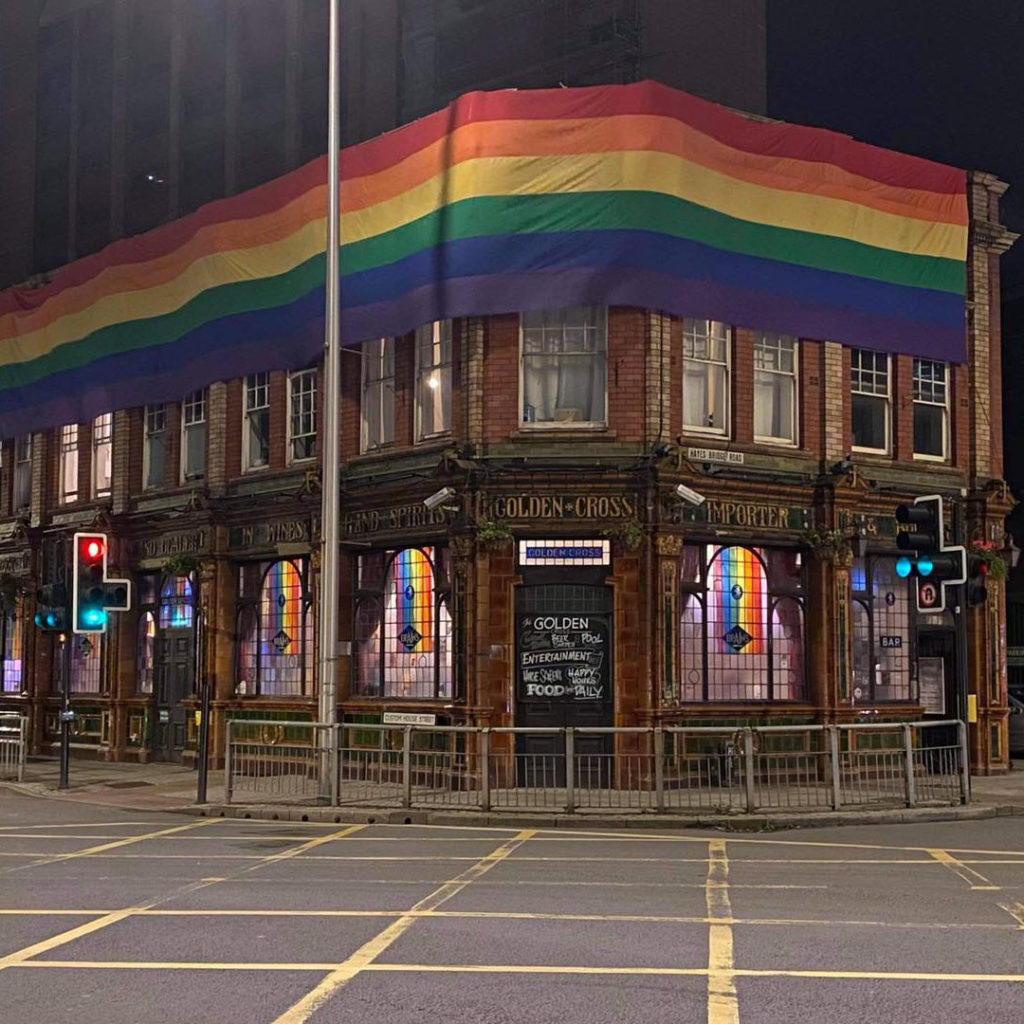 The Golden Cross, as we know it, has been around since 1904, but there has been a pub in that location since 1846. That's 174 years of serving pints!
Listen to the audio version of the article here: