How Welsh wedding and family photographer Katie Radford managed to find a silver lining amid lockdown, keeping her business afloat with her long lens in tow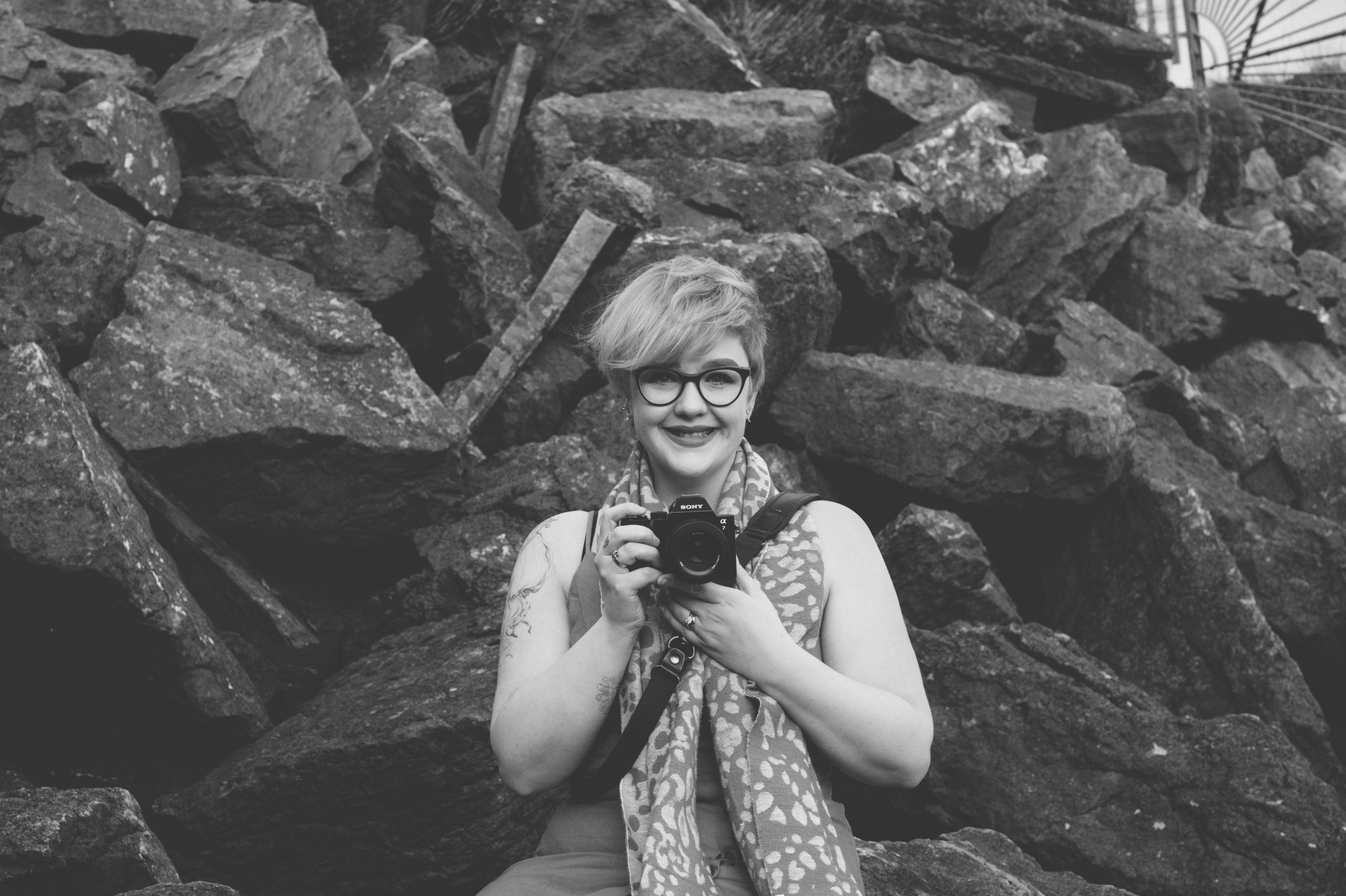 An audio version of this article is available here
Watching Boris Johnson address the nation from her kitchen table in March this year, Katie Radford had her first "oh sh*t" moment when it dawned on her, the 48 weddings she had booked for the season may not go ahead.
The 33-year-old photographer from Canton said that within the hour she'd answered her first cancellation call. The calls didn't stop there.
Katie said, "Within 48 hours I had lost 20 weddings." She said it was very dramatic, this was her livelihood, her job, and all of a sudden she couldn't do anything.
After two days of postponements and cancellations, Katie said she felt emotionally drained. Looking back now she says it wasn't until everything calmed down that she got into a routine and started looking for new ways to work.
Where it all began
This year marks Katie's tenth year in the wedding business. She says her career as a photographer came along by accident. After finishing anatomy studies at Cardiff University she got pulled into the world of commercial photography.
She said, "It was always just a hobby, I just happened to be the friend that always had a camera in her hand."
When a friend asked her if she'd consider photographing her wedding, Katie's eagerness to bring out and show the best in people took hold. She said, "That was it then, I put up the pictures on a really badly designed website and people just started booking me."
The doorstep phenomenon
A decade on and Katie has over 100 weddings in her portfolio. Katie prides herself on her special relationship with clients, some have chosen her to document their whole journey, from engagement to pregnancy shoots.
Towards the end of lockdown, Katie had just one masked up wedding under her belt. The changing of the season brought new opportunities. Along with Wedding pictures, Katie also offers family packages. She said families started to think lockdown was a good opportunity to have family photos.
"Suddenly I was attacked by this whole baby group," she said, people were still having babies and couldn't have the baby shoots." With that, doorstep photoshoots were born.
Katie would go along to peoples houses, ensuring she kept her distance and take pictures of families, new born babies in tow, outside their front doors. Within a week of the first shoot, Katie had 10 family photoshoots set up. "Thank God for my long lens." At points Katie said she felt like a creep standing with a camera in people's front gardens.
She said it was all very weird, sometimes standing in the middle of the road to get the best shot of the whole family, tucked under their porches, "But they loved it." she said.
"It was good to gain new clients out of such a bizarre situation." she said. Since the doorstep photo ops, two of the families have come back for more shoots.
Looking forward
Katie says she hasn't done a doorstep photo-op since August (leaving them to the likes of prime ministers and royal babies). She does, however, think they'll be a good story to tell in the future.
As for weddings, Katie's business has not disappeared into a cloud of dust as she first feared back in April. She's shot four weddings since the first lockdown and says some people are "Happy to wear a mask down the aisle, this is weddings now."
With fifty-six weddings booked in for next year, she's taking her positive attitude into 2021 and feels trained and ready to take on a new kind of wedding, whatever that may be.
Katie's lockdown wedding archive