Move over pocket money, these Welsh Gen Z's are turning their small businesses into much more than a part-time hobby, and it's paying off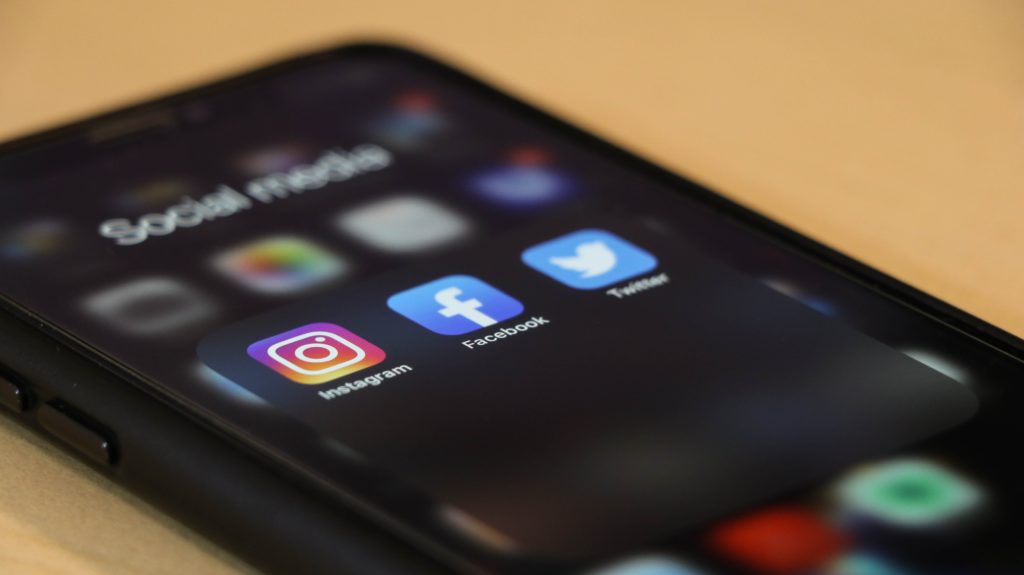 As a result of the UK's Covid-19 pandemic response, furloughed jobs and government enforced 'stay at home' policies created an environment where hobbies and side hustles thrived. Rates of social media use skyrocketed as did the number of small businesses launching on these apps.
According to Hootsuite, Instagram saw a 17% user growth in Western Europe in 2020 and video app TikTok had an estimated 738 million downloads worldwide. Sensor Tower claims downloads were up 315 million in the first quarter, peaking in March – the first month of the pandemic. Along with Couch to 5k and banana bread boasts, social media sites bred one other new trend in lockdown: a wave of users promoting their newly launched small businesses. The generation spearheading this shift? Generation Z.
"One in seven young people in the UK plans to start their own business in 2021." Says business service platform Mushroombiz. Meaning that in the next year, 800,000 Gen Z's will have created their own business empires: unprecedented numbers. The total number of UK businesses started in 2019 as just 390,000 across all age groups. In areas of Wales a new sense of community spirit brought on by local lockdowns saw locals looking for small businesses to invest in.
We have spoken to three entrepreneurial Gen Z women across Wales who have started their own small business in the last year and have used social media apps to gain custom, sell their products and market themselves as successful businesswomen. They've revealed to us how the pandemic has created opportunities for smaller businesses run by young people to thrive, with their iPhones acting as a fast-track ticket to business success.
Alaw Llyfni from Penygroes, BISH BASH BOSH– Viral success overnight
---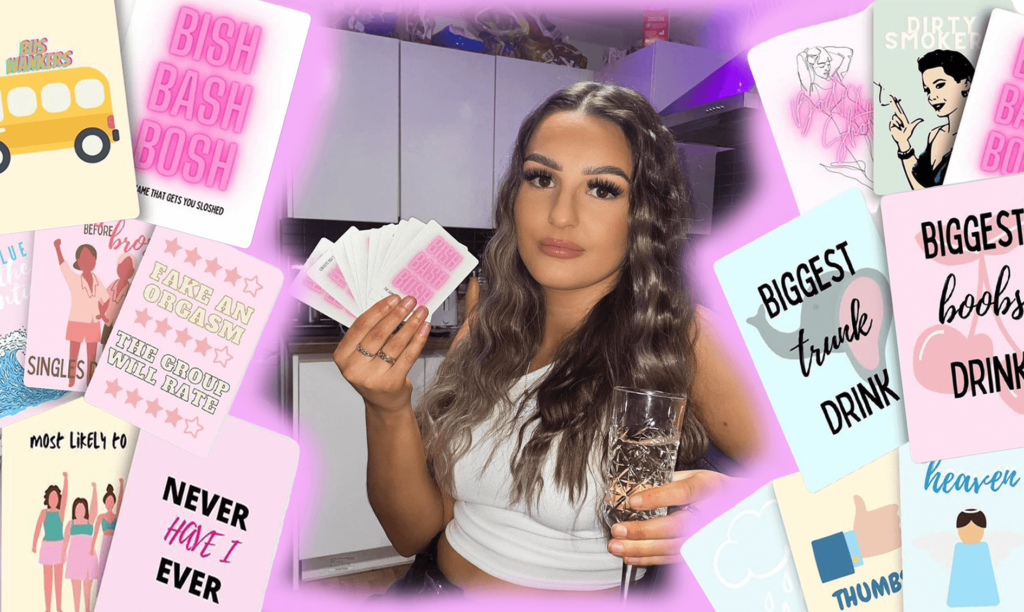 BISH BASH BOSH: Alaw Llyfni, 21 from Penygroes, Caernarfon started her business making packs of playing cards for her friends at the start of the UK's first lockdown. The decks are focused around a drinking game Alaw created with her flatmates at university. The packs currently retail at £15 per pack.
The game was made to replace regular student nights out that have been ended by the pandemic. It was launched successfully thanks to TikTok's algorithm and some savvy business intuition from Alaw.
A user of TikTok, like 24 million other Brits in the first lockdown, Alaw observed, many small businesses were growing from the app. In January, Alaw reached out to a printing company in England and ordered three packs of her cards, filming the whole process. Within a couple of hours of posting the video, it had received 281,000 views and 44,000 likes. She says, "It happened so quickly, so many people were tagging their friends asking for a pack."
Keeping up the hype
Alaw tells us, "I'd never had anything go viral before." She sent off for 300 packs of cards to be printed whilst her video circulated TikTok's 'For You' page. This is the homepage on the app that is the key to cracking TikTok's algorithm; it promotes any user, regardless of their current following or number of views. Alaw signed up to Etsy, the online global marketplace that saw a 71.4% growth in sales in the first six months of 2020.
To keep up the "buzz" around her first drop Alaw teased images of the card packs on TikTok. The first 300 decks sold out within three minutes at £5 a pack. Three days later she dropped another 300 packs, which sold out within the hour. Three weeks and three drops later, Alaw had sold 1092 packs of BISH BASH BOSH. The social media marketing machine continued working after Alaw sold out. Buyers have been reposting videos of them playing and tagging the brand.
Important lessons
I ended up spending about two grand on delivery because I thought free postage would draw people in.
Her impressive sales figures made a decent profit for a student, but Alaw she says she learned a lesson not charging delivery. "I ended up spending about two grand on delivery because I thought free postage would draw people in."
Alaw is aware that due to the exposure on global apps like TikTok, people out there do try to steal ideas. She's seen user feuds occur in the US surrounding copyright. Right now, BISH BASH BOSH is the only game like it on sale in the UK but Alaw says she, "knows someone's going to try and steal it."
Keen to keep hold of her engaged audience after accruing 5000 Instagram followers Alaw's adapting fast. She is seeking out her own graphic designer to gain ownership over her logo. She has set up her own website and also raised the price of her cards to £15 a pack. Not to mention she's already thinking of branching out into Welsh-speaking decks.
Nia Phillips, from Ammanford NP STYLE -Doing it for the love
---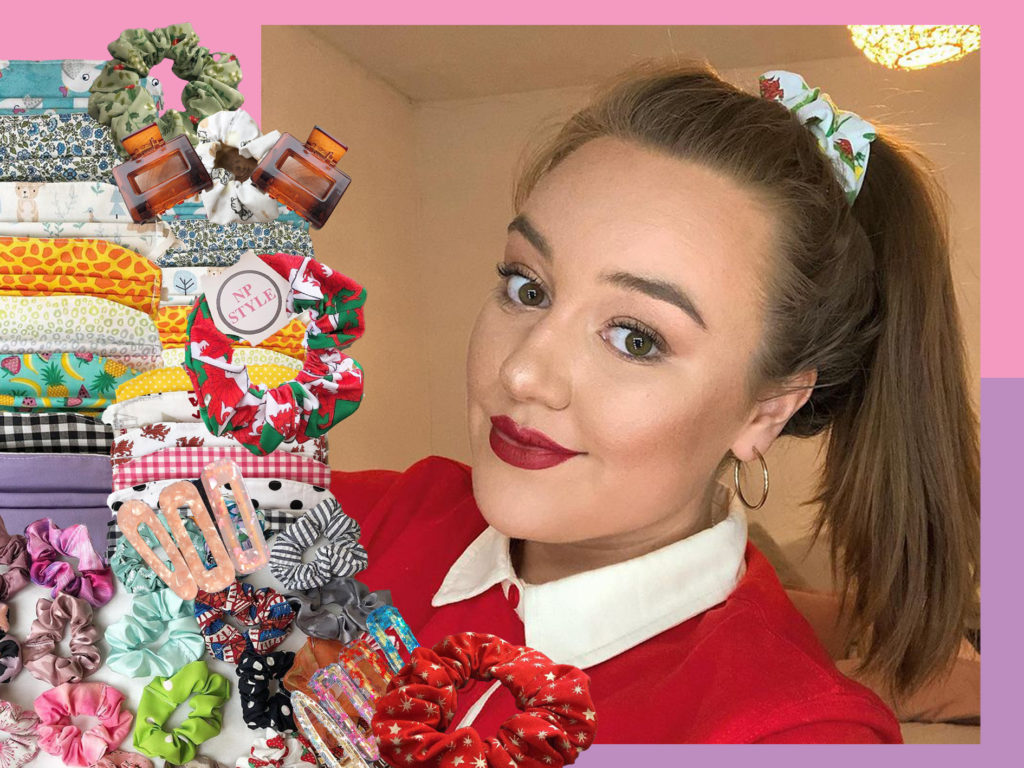 NP STYLE is 21-year-old Nia Phillips from Carmarthenshire's homemade accessories business. Nia makes; headbands, facemasks, bags, dog bandana's, bows and scrunchies. Her Instagram account has 1050 followers and her TikTok has received over 20,000 likes. Even with a smaller following than others using the app to stir up business, Nia has been able to make some extra cash and turn her hobby into a business.
The Lockdown business
Whilst recovering from a stroke in April last year, Nia says, "I was at home over summer, bored and wanted to make some money." She used YouTube videos to learn how to sew scrunchies and facemasks and decided to create an Instagram page.
"I only made an Instagram page because I didn't have the time or skill to make a website," Nia says. In the last year, Instagram has updated its app to make it user-friendly for e-commerce. Nia says she had seen other girls from her village of Ammanford doing something similar and getting 2000 followers in a week so she thought she'd try it. Her family and friends shared the page, and in the height of the pandemic, Nia began to see interest growing in her products.
Nia says during the first lockdown, it was like a full blown 9-5, "I was getting 7 or eight orders a day with about 7 headbands each." Understanding the value of following trends when using social media to boost your business, she created Six Nations scrunchies in January sporting the Welsh flag. Nia sells her accessories at affordable prices, ranging from £1-£5.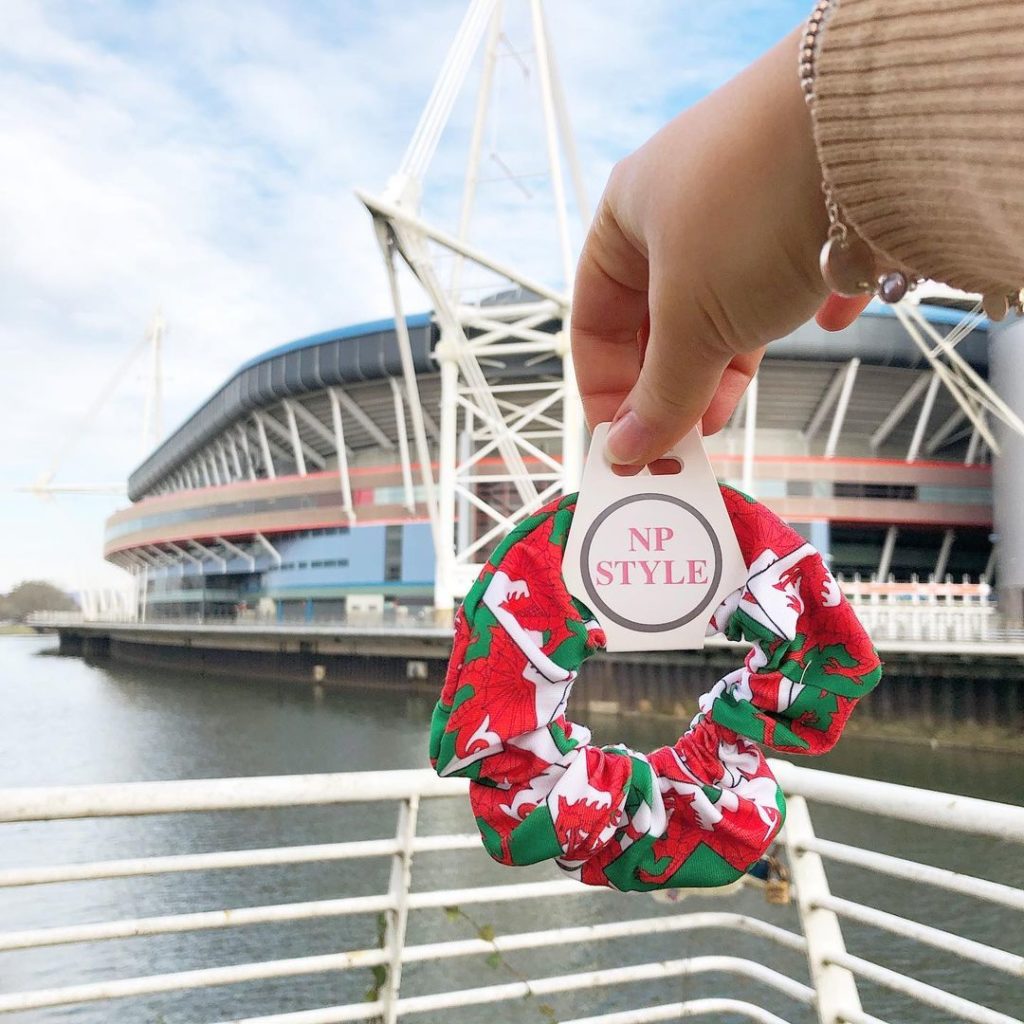 A balancing act
Almost a year into the pandemic, Nia says sales have reached a plateau. She makes a good amount of extra cash but nothing that's going to "pay the bills". She says she is now only receiving around 5 orders a week and is having to think of new ideas to constantly reach out to new buyers.
With Instagram, and TikTok I'm also trying to get a degree. Sometimes, my brain is just frazzled.
Nia started back at university in September and says that took a toll, "With Instagram, and TikTok I'm also trying to get a degree. Sometimes, my brain is just frazzled." Nia resourcefully uses her social media apps; her TikTok promotes her singing career not her business as she knows these videos do better on the app. Nia says she will continue to upkeep the small business because it's a good release and she enjoys it, but she'll stop if she ever feels like she has to be doing it.
Abi Haywood from Cardigan, BIGJUGS ceramics – Growing a following first
---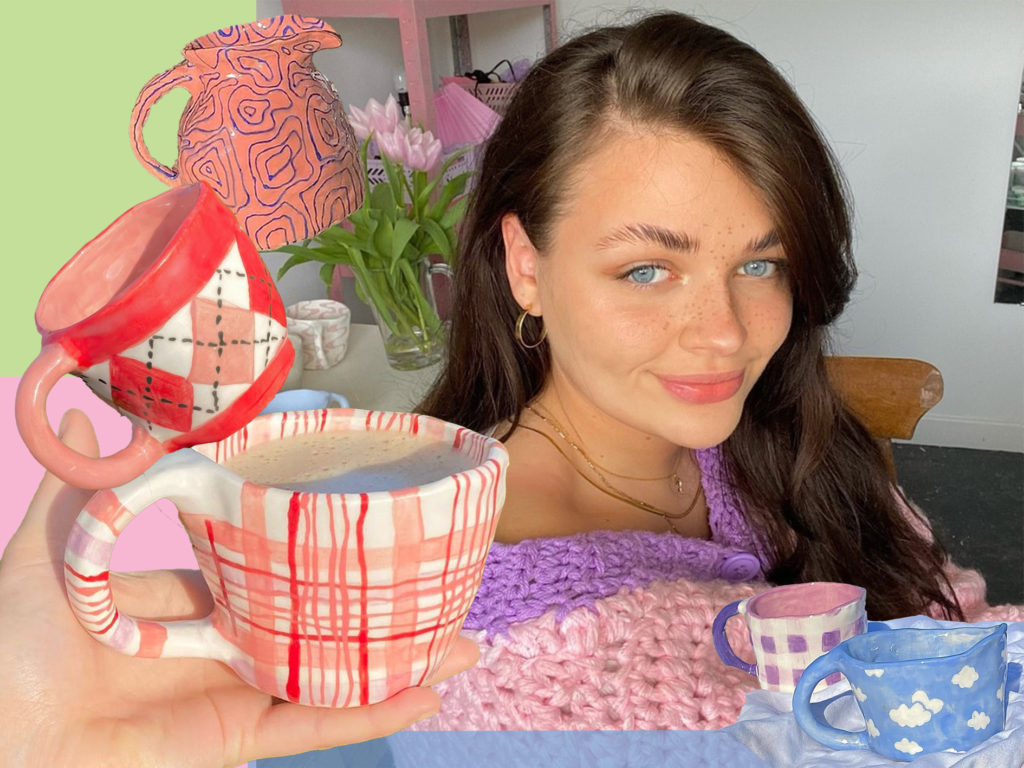 Abi Haywood, a 20-year-old art student from Cardigan started her unique ceramics business during the second Welsh lockdown back in November. Abi makes hand-crafted ceramic homeware from her studio in West Wales. To date, Abi has obtained 41.7k followers on TikTok, 2.7 million likes on the app, and 17.6k followers on Instagram.
As a part-time chef, and deferred art student, Abi started documenting her journey to find the perfect kiln on TikTok early on in the pandemic.
The investment
It was like a Generation Z Moby Dick – me and that kiln.
She says the start of her Tik Tok @abihasbigjugs, was all about refurbishing the kiln, explaining, "That's where I got most of my followers from". Abi had tapped into something that has characterised this pandemic: people scrolling on their phones and investing in the lives of others through a screen. "It was like a Generation Z Moby Dick – me and that kiln."
Once Abi started documenting her kiln journey, using hashtags and good quality video to grab the audience, she grew a dedicated following going from 2-15k followers in a week. She believes this has been the key to her success, "I think the journey I had on TikTok where I kept failing pushed people to root for me more, obviously because of that it had blown up before I'd even started selling."
Serious business
By the UK's second Lockdown Abi had fixed the kiln and started to make original pieces. Made from wet clay, the jugs and mugs are imperfect in shape but painted to style. Abi uses pop culture trends on social media in her creative process, creating WAP mugs and Lady Diana mugs. By the time she launched her first drop on Instagram (selling through the app) Abi had almost 10,000 followers. These followers had been waiting months for the release and the mugs sold out in minutes.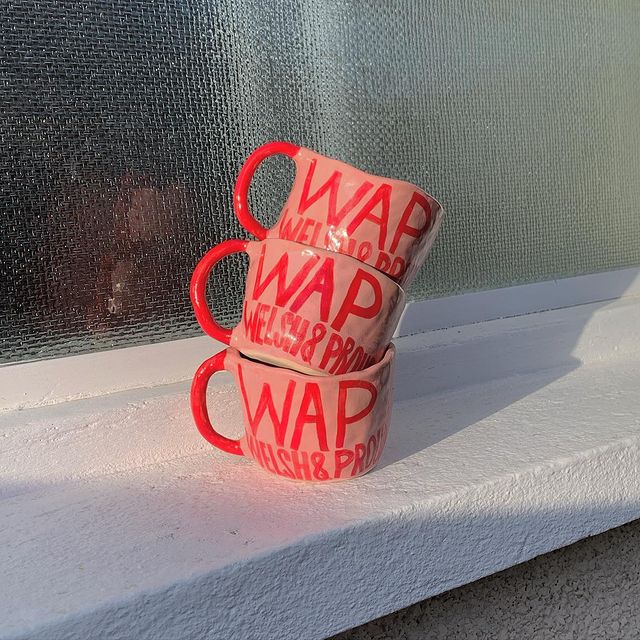 Abi joined the Prince's Trust course in support of small businesses to gain some business knowledge. She says the three-day course taught her a lot. "Having a business mentor for three months is so encouraging and helpful," Abi says.
Abi has recently raised her prices. She sells candle sticks, mugs, jugs, vases, bowls and saucers all ranging between £60- £100. The price reflects the material and electric cost being so high says Abi. Having now made back all of her start-up costs, she has the potential to earn £1500 per drop.
It's all about social
Abi is now in a position where her extensive audience is waiting to buy whatever her brain comes up with next – the perfect working conditions for an artist. Abi thinks the intense growth and success of her business reflects what economy we're living in right now saying, "It pushes people to have a side hustle." She also believes that if you haven't started a TikTok to market yourself already, you need to-now!
Check out some more Welsh Gen Z businesses here: