Bake Off: The Professionals winner Thibault Courtoisier started his own plant-based patisserie in Cardiff during last year's winter lockdown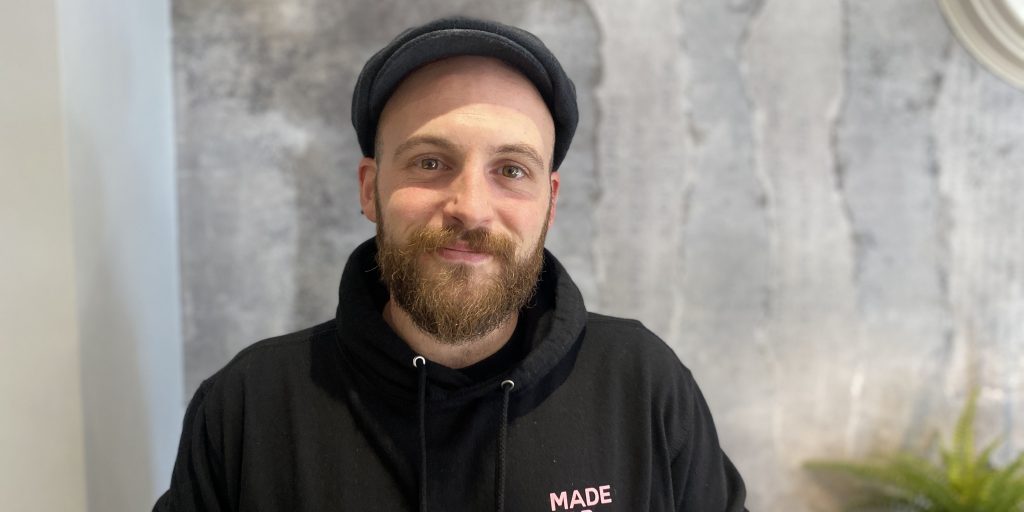 Listen to the article here:
While most of us were locked indoors watching hours of Netflix accompanied by a takeaway, for Bake Off champion Thibault Courtoisier the December lockdown was a chance to start his own plant-based patisserie.
Set up by the pâtissier and his wife, Patisserie Verte specialises in cholesterol and cruelty-free macarons. Although the product may be vegan, this isn't their main tagline.
"We want to show that our patisserie is as good as any other patisserie." Laughing, he challenges anyone who can taste the difference between his macarons and traditional macarons.
Yet, being a plant-based business has its difficulties. The father of one said customers are often shocked to find out their products are vegan. At one of their first markets, customers who had bought their cakes without realising they were vegan replied, "Wow, that's amazing." However, they later admitted if they had known the patisserie was plant-based, they wouldn't have bothered.
Pâtisserie Verte would continue to be a huge hit at outdoor food markets. Being one of few things open at the beginning of this year, Thibault said his macarons were their best seller: "We were almost selling between 1,500-2,000 macarons a week."
With a surge of people watching TV during lockdown, Thibault credits much of his recognition from winning Channel 4's Bake Off: The Professionals in 2020. Yet, he feels that the pandemic limited his ability to revel in the victory: "I think we could've got a lot more opportunities if we weren't in lockdown."
In 2017, even though he came second in BBC's Crème de la Crème, Thibault said he received more media attention: "We had interviews all the time, and we didn't win."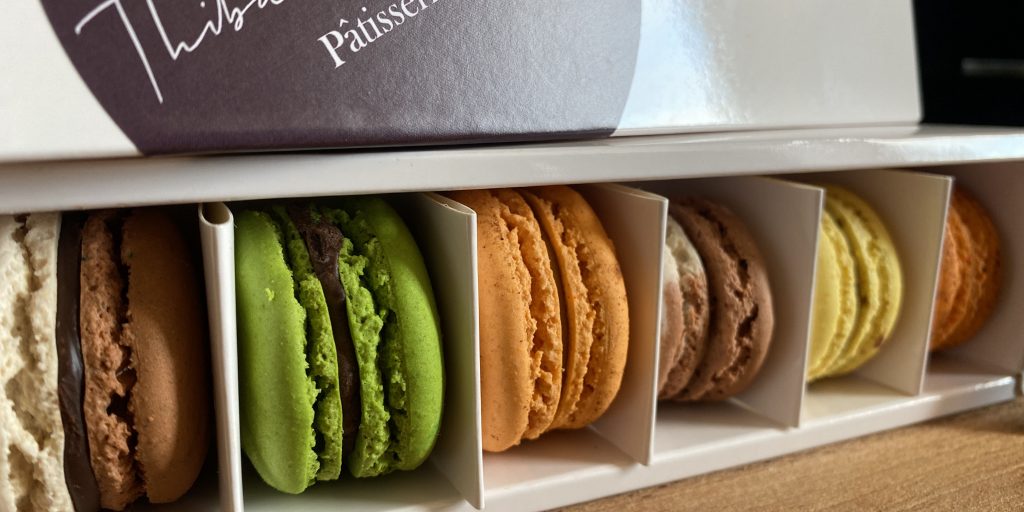 Caught in a flurry of fresh croissants
With over 14 years of experience, it was a trip to a bakery with his primary school in France that prompted his love of patisserie.
Mimicking the waft of freshly baked goods with his hands, he said the smell of pastries and croissants blew him away: "I was just amazed by all the machinery, and I loved the idea of baking bread for people."
Even with an abundance of experience and multiple competition titles, Thibault still finds adjusting traditional recipes plant-based challenging. "Choux pastry. I'm working on it," he said.
On being a French vegan
Thibault grew up in France, where "cheese is big." Yet, after meeting his partner Cari, a pescatarian at the time, the couple took part in Veganuary, a challenge in January to encourage people to try the vegan lifestyle and ultimately led to them being entirely plant-based.
Veganism was a big departure from his family roots, "I always said I would never date a vegetarian; my stepdad is a butcher, and my dad is a fishmonger", he laughs.
When visiting his family in France in 2019, Thibault said he "didn't have the guts to tell them", that he didn't want to eat meat anymore.
Since then, Thibault has immersed himself in the vegan lifestyle. His family attended the Vegan Campout this year, but they didn't leave their cautious habits behind.
"When we went in, they handed us a bottle of water and a little bag of marshmallows, and the first thing Cari asked was 'are they vegan?' The guy looked at her like 'seriously?''' he chuckles.
After much research, Thibault feels the plant-based diet is the best for him and his family. "I had something to fight for, and I became very passionate about it, very quickly".
For more information on Patisserie Verte visit thibaultcourtoisier.com
---
Ingredients:
240 grams coconut cream
165 grams brown sugar
1 tablespoon of cornflour
1 pinch of salt
Method:
1. In a bowl, mix the cornflour and 50 grammes of the brown sugar and set aside.
2. In a saucepan, pour the cream and add the brown sugar. Put the saucepan on a medium heat and stir constantly to dissolve the sugar and stopping it from catching at the bottom.
3. When the cream mixture is warm, slowly add the cornflour and sugar whilst stirring. Carry on stirring and bring to the boil.
4. Once you have reach boiling point, add the salt, lower the heat and simmer for about five minutes. Stirring every now and then.
5. Transfer the caramel sauce in a bowl and cling film to contact.
6. Store in the fridge, and reheat slightly in the microwave if needed