Activists and people living with HIV are shedding light on stigma and addressing what needs to change in Wales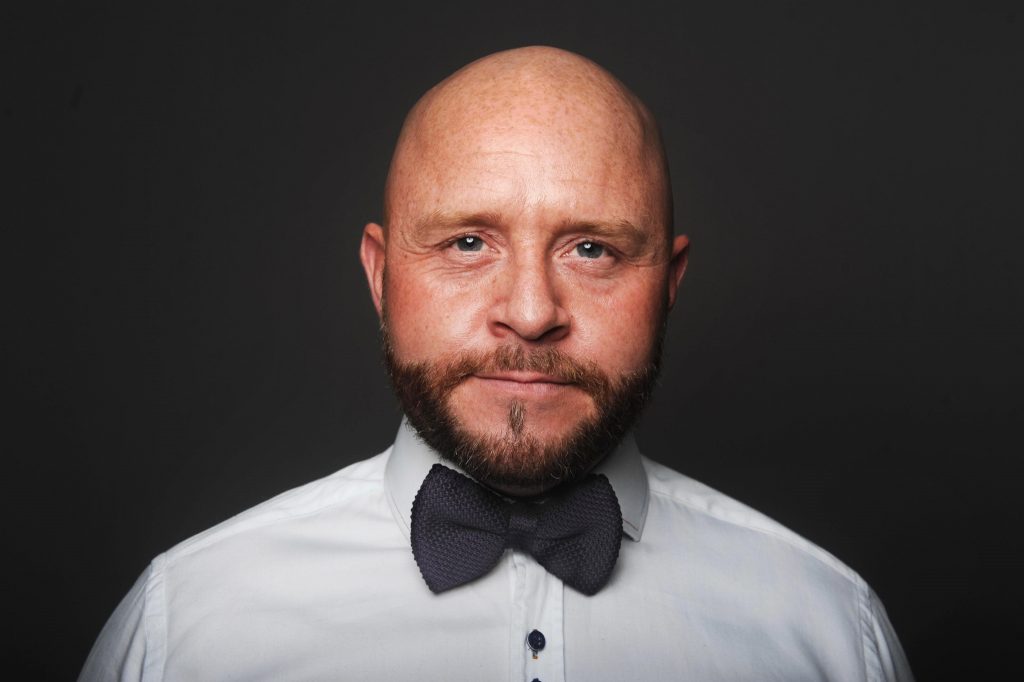 For Gavin Sheppard, who has lived with HIV since 2007, the reality of his current treatment is simply taking one tablet a day.
With a busy life as an estate agent, singer and entertainer, he said he wonders if having diabetes would interfere more with his day-to-day life than living with HIV.
Advances in medication have changed the landscape of living with HIV drastically in the last few decades. According to the Aidsmap website, those accessing the right treatment and care can live a normal life expectancy.
People on effective treatment can also lower the level of HIV in their blood until it is 'undetectable'. Once someone has an undetectable viral load, they are no longer able to pass on HIV through sex.
Increased access to testing means that the future is looking bright in supporting the Welsh government's goal of reaching zero new HIV diagnoses by 2030. In fact, a 75 percent reduction in new HIV diagnoses has been reported between 2015 and 2021 in Wales.
So why, when treatment and prevention has advanced so much, does HIV stigma still exist in Wales?
Experiences of stigma living with HIV
Gavin Sheppard described how there was not a lot of information available when he found out he had HIV aged 21. He said: "My question initially, which I'm sure is everybody's question is, how long have I been left to live?
"It was a case of here's your brochure, go away, deal with it… Thankfully, me as a person with the personality I have, I got on with it. I'm either going to let this control me or I'm going to control it."
The 37-year-old Cardiff local described the first time he ever went public about his HIV diagnosis in an ITV documentary in 2016. He described his nervousness to share his status on national TV. Gavin is now open about his status. He said: "The sooner people can [share their status] and be comfortable, the quicker we will move forward as a society."
When asked specifically about times he experienced stigma, Gavin described the "Are you clean?" question he received multiple times on popular dating app, Grindr. He said this was code for "Do you have HIV?" and would always sarcastically reply: "Yeah I just showered this morning."
Gavin additionally described another interaction where he had met up with a man from Grindr and they were then planning to meet up again. At this point Gavin decided to share that he was HIV positive, undetectable. He said: "He absolutely went off on one… He said "I'm studying medicine. How dare you put me in this position. I could never possibly date you or sleep with you!"
"That was the point where I turned and said to ITV, I am ready to do the documentary… Nobody else should ever have to experience what I've just experienced."
Nobody else should ever have to experience what I've just experienced.
Gavin met his fiancé, Luke, three years ago. Their engagement made its way into a local news publication when singer, Anastacia, gave him the opportunity to propose during her concert.
He reflected on the beginning of their relationship: "Luke was absolutely petrified when I told him I had HIV. And he's a nurse. He'd been in the industry of health and social care for many years and knew very, very little about the disease."
Luke has now been able to help other colleagues and nurses in his work and has joined Gavin's mission to educate people.
Dispelling misinformation, Gavin said: "Luke and I, we have unprotected sex and we have a very healthy sexual relationship. By taking my medication, I'm not only protecting myself, but I'm protecting him. He doesn't have to take any medication."
Opinions from HIV activists
HIV stigma, even now, is largely linked to misinformation from the 1980s. This is depicted in Channel 4's recent 'It's a Sin' series that sparked an influx in HIV testing. The series depicted ignorance and cruelty facing those living with HIV during that time.
Drew Dalton, founder of Positive Allies and senior lecturer in Sociology, said that HIV related stigma plays into and reinforces existing prejudices about gender, ethnicity, sex and sexuality.
In his time as a HIV activist and researcher, he said he had seen people fired from jobs due to their status, isolated, and bullied by work colleagues. He described how many of these people were too scared to take their employer to justice as they felt they would be either named and shamed in the media or would find further employment difficult.
When asked why stigma still exists, Dalton suggested that while treatment has come on leaps and bounds, it has also been a 'victim of its own success'.
He stated: "People living with HIV can live a 'normal' life, however the treatment has sidelined discussions about the stigma which continues to remain untackled in the background outside of HIV organisations and activists."
Moving Forward
The Welsh government will be publishing the HIV action plan for Wales in 2023.
According to their website, the Welsh Government are committed to achieving zero new HIV diagnoses and zero tolerance of HIV-related stigma by 2030.
Measuring HIV stigma in Wales will help the government address it.
Adam DN Williams, a research associate at Cardiff University has supervised projects exploring HIV stigma. He said that measuring stigma is difficult because it has many dimensions: population level stigma, self-stigma (internalisation of public stigma), professional stigma (eg. healthcare settings) and institutional level stigma.
Adam said: "[In Wales] we need an annual measurement to assess levels and experiences of stigma."
Drew Dalton argues that it is time to address HIV stigma in an active way. Recognising that so little HIV stigma research discussed the nature of employment and volunteering, he founded Positive Allies. Positive Allies is a free and unique charter mark that shows an organisation actively challenges stigma and is inclusive of people living with HIV by following their 'five steps to success'.
Gavin identified education as the way forward in tackling stigma. He said: "It's not pushed through the educational curriculum enough. It's a topic people avoid, because they don't know much about it. Teachers, medical professionals, nurses don't know enough about it. So, if they don't know enough about it, how can you expect young people off the street to know about it?
Since Gavin has been open about his status, he has made it his mission to educate others about the reality of living with HIV now that treatment has advanced.
He said: "The more you talk about it, the easier it is to come to terms with it… It's not a death sentence. It's an adjustment to life."