Anti-war protests are happening globally. Cardiff Peace Group marched as part of the global peace movement in Cardiff.
More than a hundred people gathered on Queen Street in Cardiff to protest against NATO expansion and military aid to Ukraine.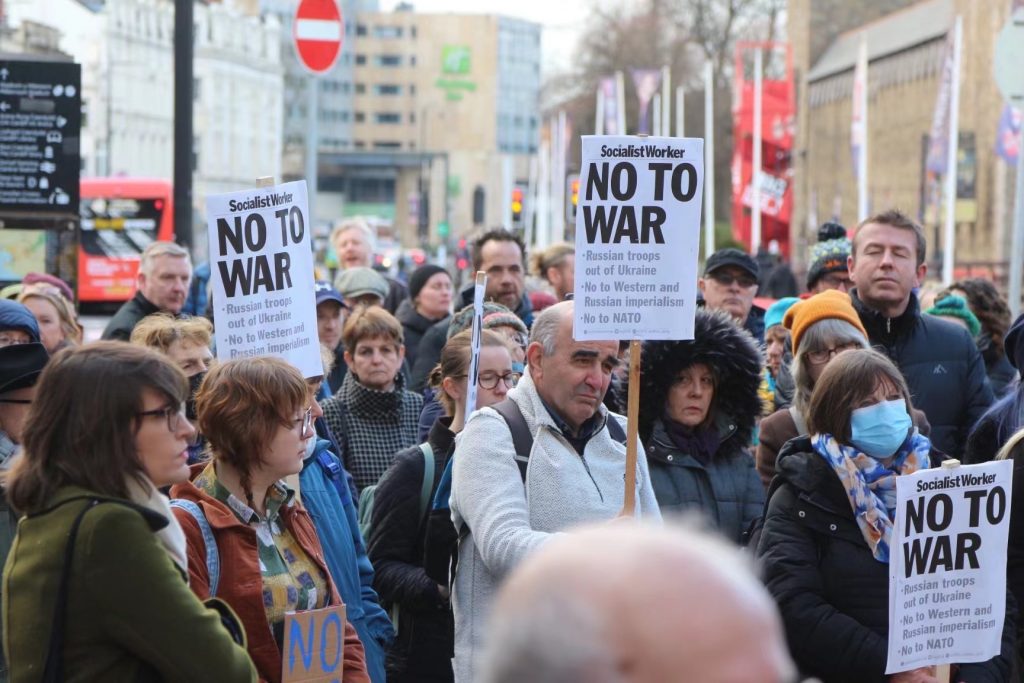 The protesters were calling for Russian troops out, and no to NATO escalation and no to nuclear war. They want the UK Government to open its borders to victims of war.
The protest was organised by the Stop the War Coalition which pressures world leaders to de-escalate not escalate global tension.
Ruth Brown attended the protest. She says she hopes more people will be aware of the political tactics behind the war, and she calls on people to work together to maintain peace in the form of opposing NATO expansion. 
''NATO has expanded a lot into East Europe after the second world war. We need to have an independent understanding and not accept this rewriting of the history of NATO.'' she says.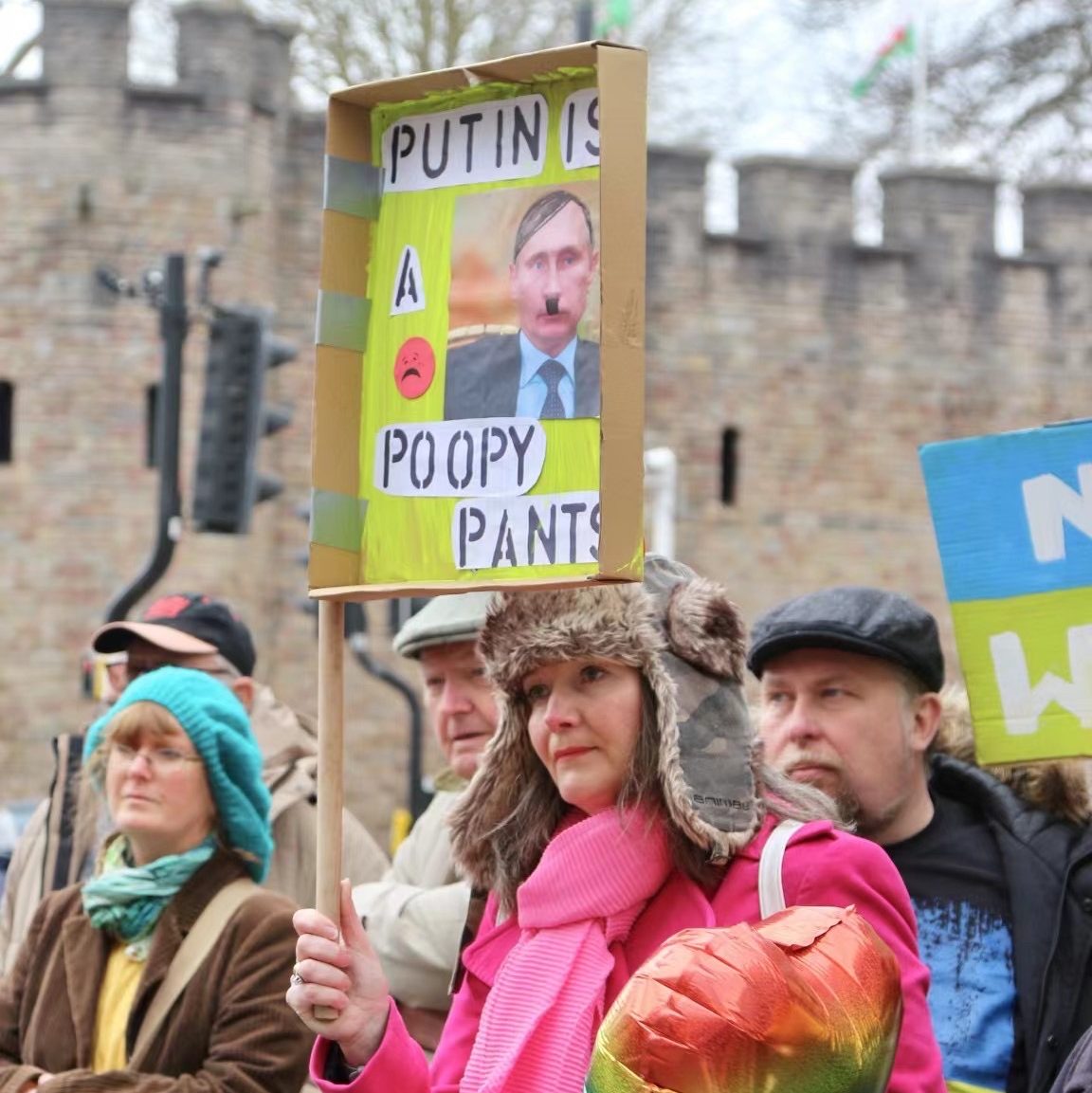 Welsh politicians are calling for more sanctions and arms aid to Ukraine.
But Adam Johannes who is a policy officer for a race equality charity, says he is worried about the wider political implications of doing that.
''We are worried about our own government to pour petrol on the flame of war,' Mr Johannes said.
It is still unclear what the next action the UK government will take, but it is clear that people want the war to stop soon.