Although COVID-19 cases continue to rise and many activities in Cardiff have been cancelled, the Cardiff Christmas market is still open.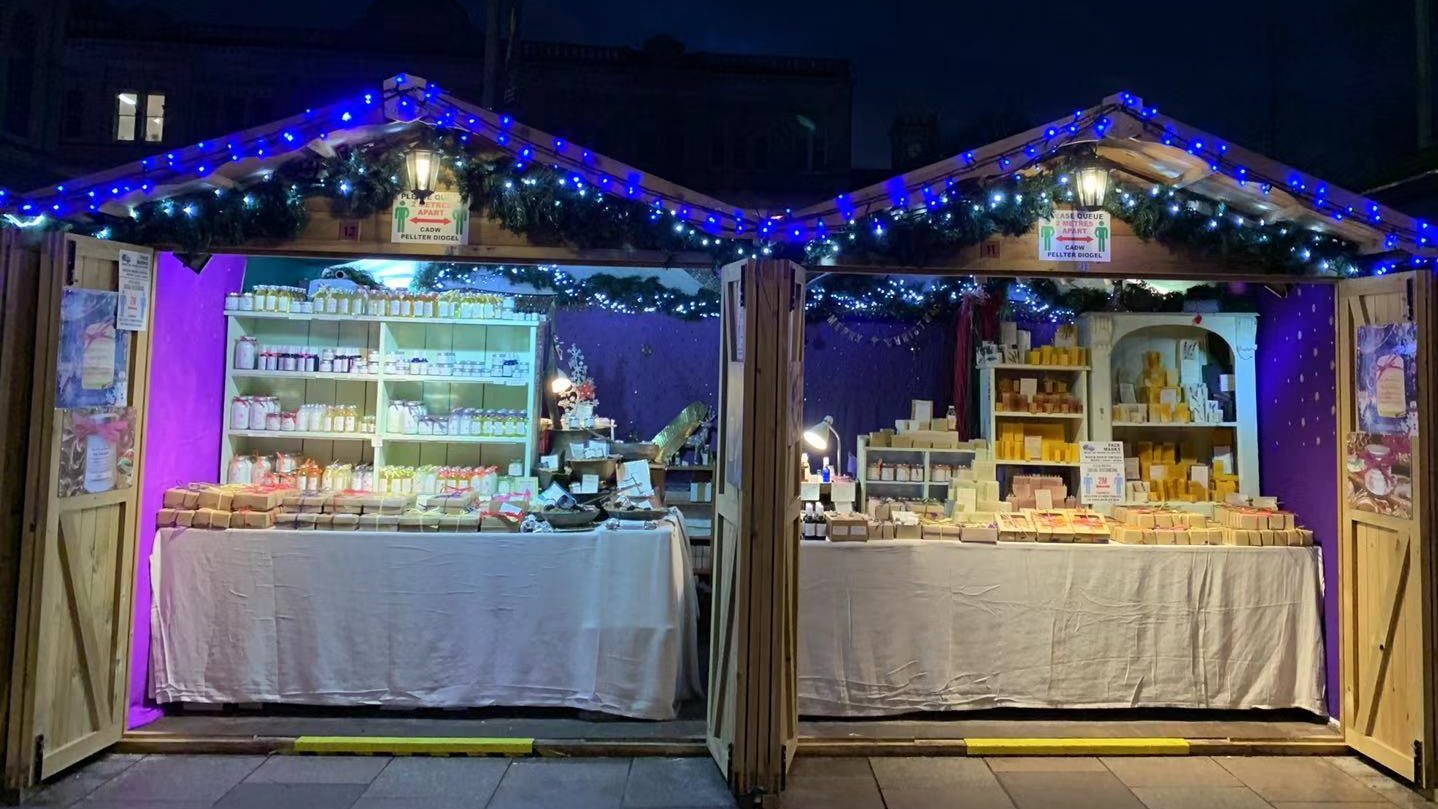 "Herbs On The Hill" was founded in 1996, is a variety of soap, incense, and cream and other handicraft products shop.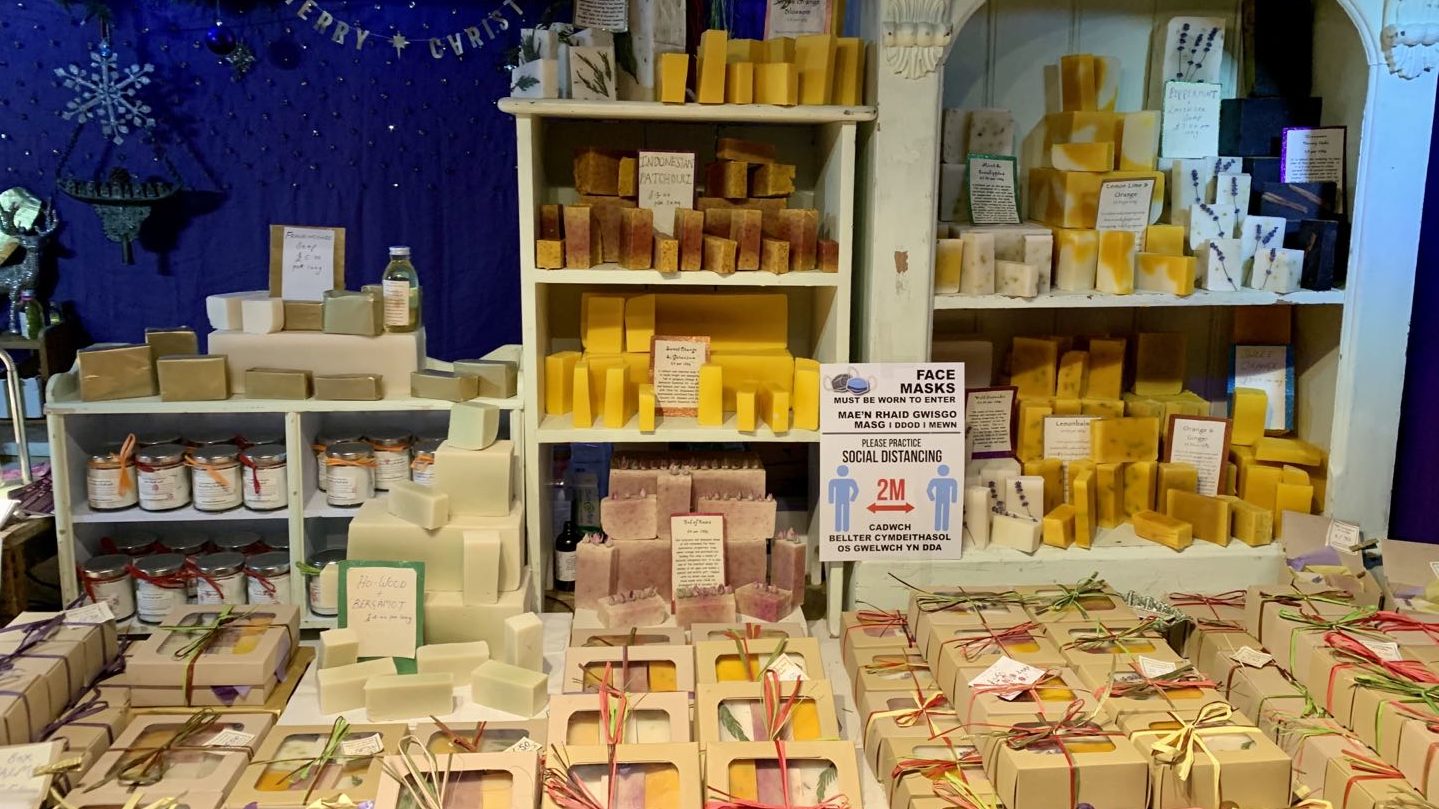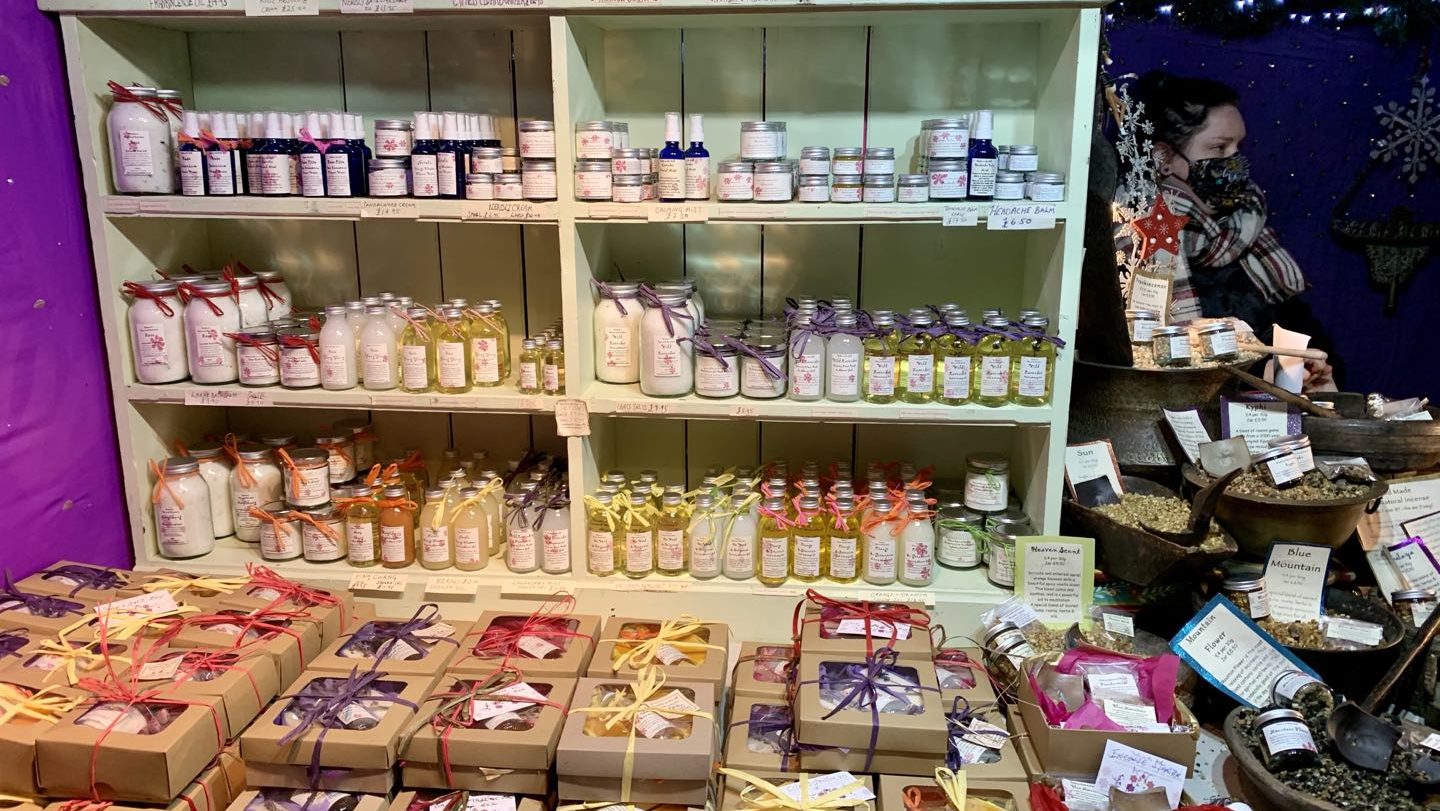 Jeremy Williams is 47, he has worked in the Christmas market for eight years, and last year was his best selling year.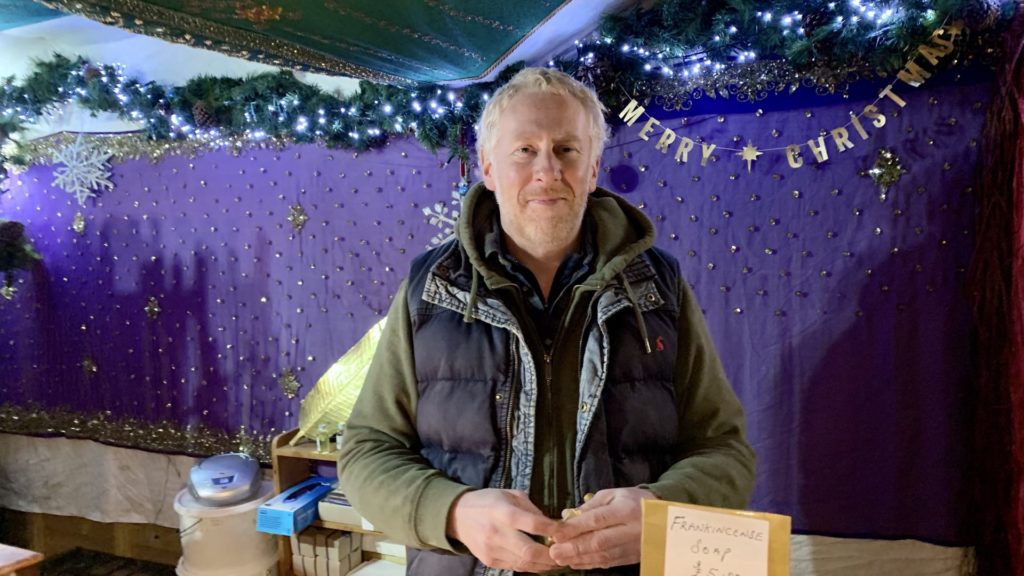 Referring to the Welsh government's more demands on this year's Christmas market, he said he and other exhibitors and shoppers are very cooperative and accept the government's policy.

For example, this year, the number of exhibitors will be limited, and buyers need to abide by the safety distance of COVID-19 and wear masks. In previous years, there are no such restrictions.
But Jeremy says he is not worried about the impact of policy constraints on sales. He thinks that the Christmas market is still popular during the COVID-19 period.
He says, that because the Christmas market is a good platform, he still made good profits this year.