Children and adults are now restoring the damage after tree decorations around Cosmeston Lake near Penarth went missing over the summer.
In the last year the decorations — known as fairy doors — became very popular, especially during the first lockdown. It seems that the activities around building, colouring and hanging fairy doors on trees are being appreciated by a lot more people during the difficult times of the pandemic.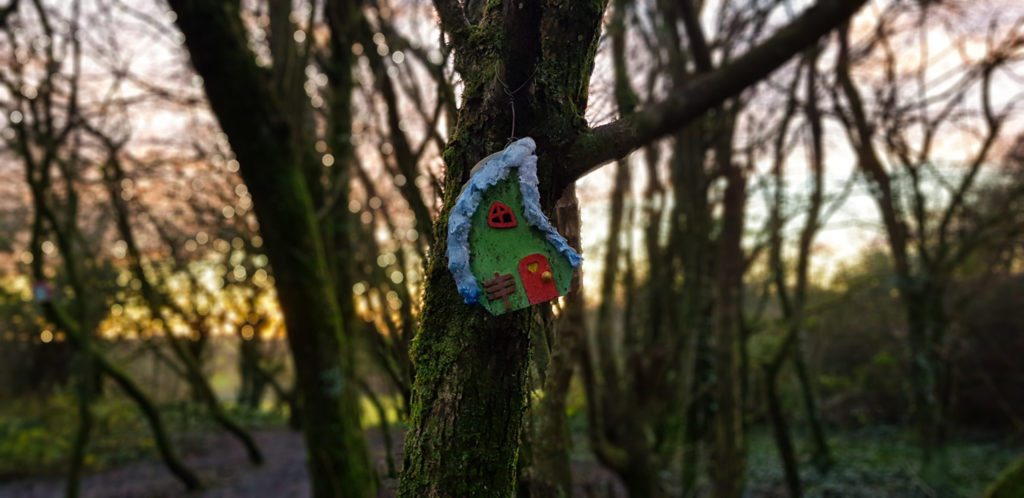 But during the summer they've started disappearing and their number was reduced from more than eighty to less than twenty.

Now, a few months later their number is growing again. Children and adults are now restoring the damage by hanging new fairy doors on the trees, while the reason for their disappearance remains a mystery.
Susan Hand is a part of the local community and she brings her nieces, aged three and six, to hang their fairy doors. She describes the area full of fairy doors as "somewhere to enjoy nature… too many children are sitting watching television, playing computer games and this gives them an opportunity to get out and enjoy nature and the fresh air."
Susan says it's unbelievable that someone might've intentionally destroyed the fairy doors and that teenagers are the main suspect.