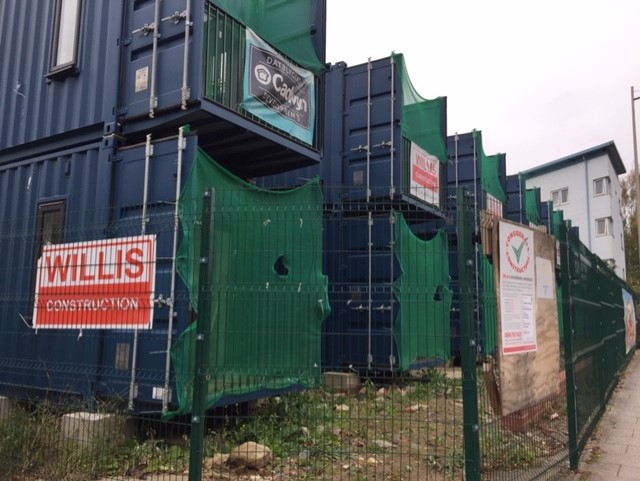 People living and working in Butetown are concerned about a new housing scheme for the homeless because they think it will attract more drug users to the area.
The project on Bute Street was launched by Cadwyn Housing Association and Cardiff Council with the aim of housing 13 homeless families for up to six months in shipping container houses, from January 2020.
In Bute Street there are already other facilities for homeless people, such as The Salvation Army and Tresillian House, so some people say they are worried about the high concentration of people without a house, which they associate with drug dealing.
Diane Watts, who works as a receptionist at the Butetown Medical Centre, says she is worried about the project.
Cadwyn's development and construction training co-ordinator, Kathryn Williams responded saying:
"We have worked closely with the local community during the planning and development of the scheme and we have listened to their concerns about drug use, anti-social and criminal behaviour which affect the immediate and wider area. The homes will provide temporary accommodation for families – with homes allocated via the Council's waiting list and tenancies managed by Cadwyn. It is important to us that all residents feel safe their home and community and should there be any concerns our experienced teams would work with residents, the community and appropriate agencies to manage and resolve any issues."
And many people in Butetown have welcomed the project.
Saint Mary Church, which is opposite the site of the shipping container houses, is organising a collection of food and useful items to help the families that will settle in at the beginning of next year.
Father Dean Atkins says that Cadwyn has listened to the concerns of the community and he says that assuming that homeless people will increase drug dealing in the area is wrong.