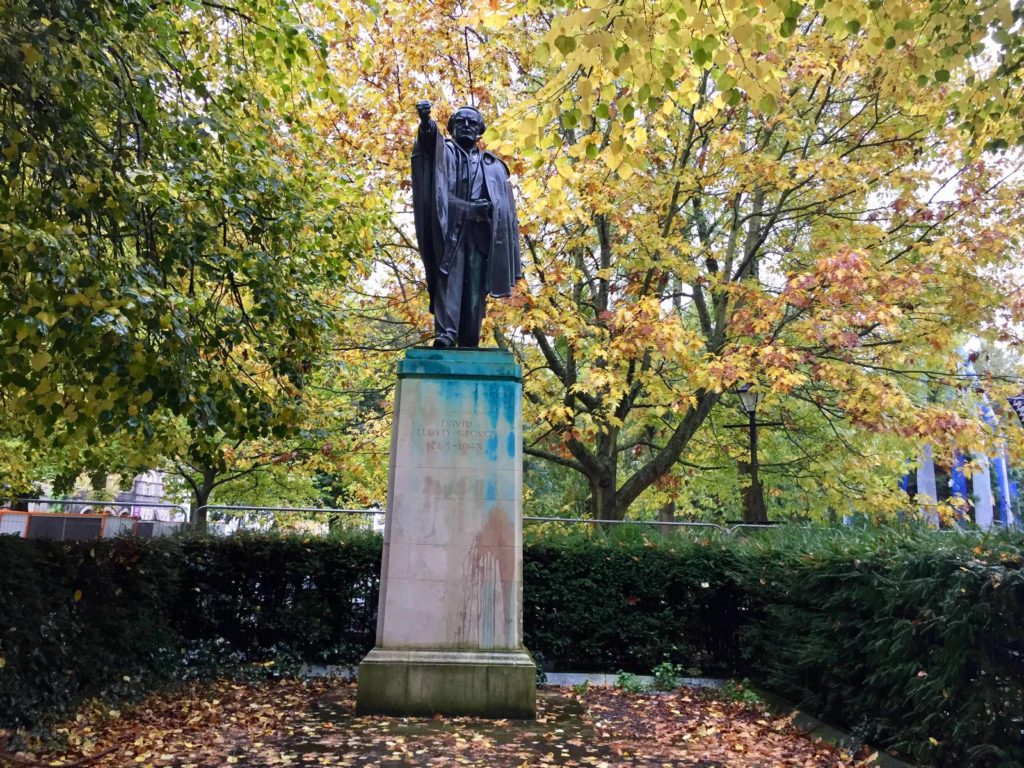 Many tourists stop each day in front of Cardiff's National Museum to look at the David Lloyd George statue.
The monument was designed by Michael Rizzello in 1960 and it represents David Lloyd George.
The statesman is a key figure for Welsh nationalism, since he was the first, and so far only, Prime Minister from Wales.
Despite being born in Manchester on 17 January 1863, he was raised in Wales and was elected Liberal member of parliament for Caernarvon.
He became Prime Minister in 1916 and remained in this position until 1922, when he had to resign because he was involved in a scandal about the selling of knighthoods and peerages.
David Lloyd George played an essential role in Welsh and British politics: he campaigned for the introduction of old age pensions and the national insurance scheme.
I spoke about the statue to Charlotte, an International Journalism student at Cardiff University . Here is what she had to say: