The Gaiety Cinema on City Road will probably be replaced by student accommodation.
The demolition of a historic cinema in Cardiff has been approved by the City Council. The 108-year-old Gaiety Cinema in Roath will likely be replaced with new student block, according to Councillors. The cinema provided entertainment for many generations of local residents in Cardiff.
Charlie Price, is a local mechanic. ''As a young boy, I remember being dropped off in City Road to go watch films on a Saturday morning. I was only a child, eight or nine'', says Charlie. Like many local residents, he is not happy with the demolition of the cinema. ''I think it's going to be a very sad loss because it's a piece of our history, architectural history and it just belongs in the area.''
The cinema opened in 1912 on one of the most popular roads in the Welsh capital. It closed in 1961 and became a bingo hall and then a bowling alley. Most recently it was used as a squat by a group of anarchists.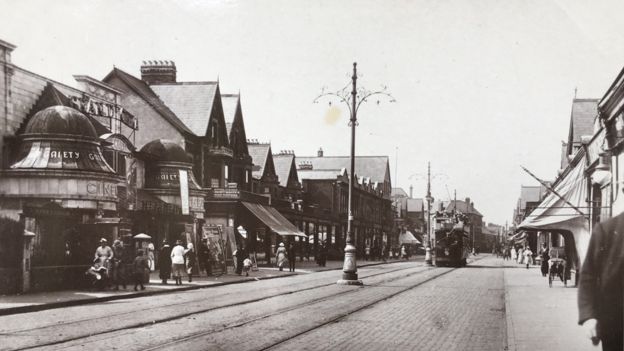 The initial plan is to build student accommodation with 114 bedsits over five floors above a cafe or a restaurant on the ground floor. Councillor Mary McGarry and the Lord Mayor Dan De'Ath are two of the authors of a letter that objects to the building being replaced with another student hall. ''There is a spate of student blocks being built and in fact they are not filling them'', says Cllr McGarry.
But, planning officers told the BBC "There is no compelling, credible evidence of an oversupply of purpose-built student accommodation locally".
The council has not yet set a date for the demolition of the building, which is not listed or protected.