More than a hundred people rallied outside the Senedd to show their solidarity and support for Ukraine.
Speakers encouraged people to help Ukraine and put more pressure on the UK government for more sanctions against Russia.
People holding 'NO WAR' placards and draping in the Ukrainian flag, standing outside of Senedd to show their support.
Speakers called for a complete ban on energy imports from Russia.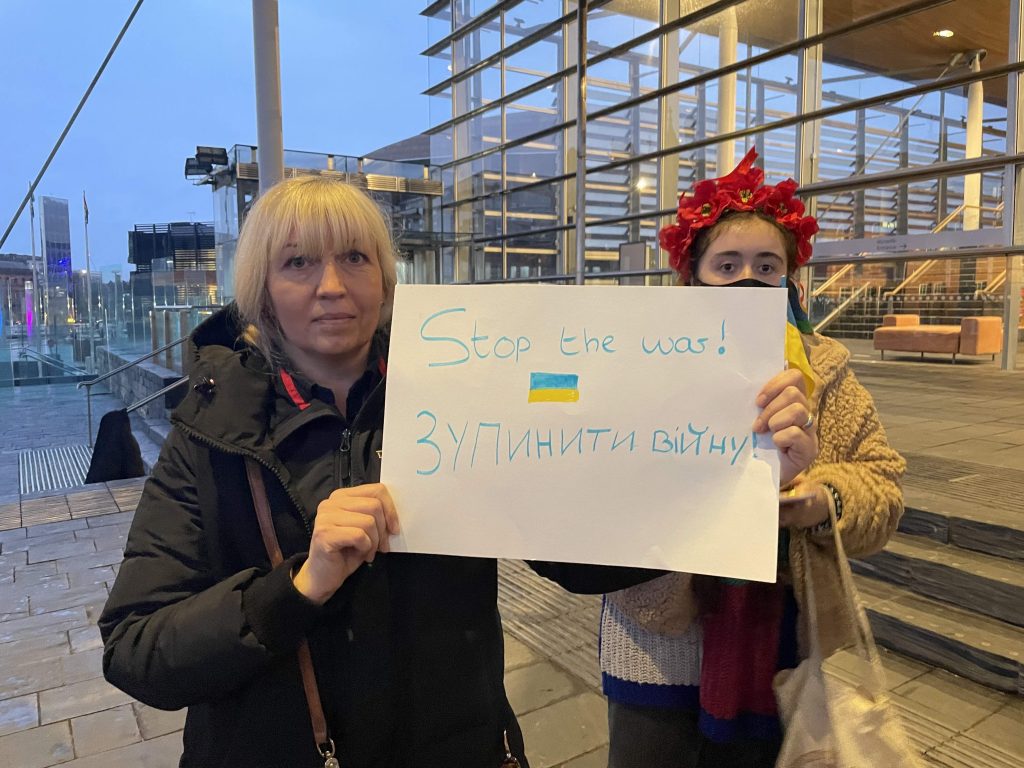 Adam Price, the leader of Plaid Cymru, emphasised the need for action to help Ukraine is urgent. He said: "Not a single drop of Russian oil should be offloaded into Wales through a Welsh Port while innocent blood is being shed in Ukraine."
More sanctions will mean the price of gas and oil would be even higher. Member of Parliament for Pontypridd Mick Antoniw said even though people need to pay the price, the sanctions are still the better way to stop Putin and stop the war.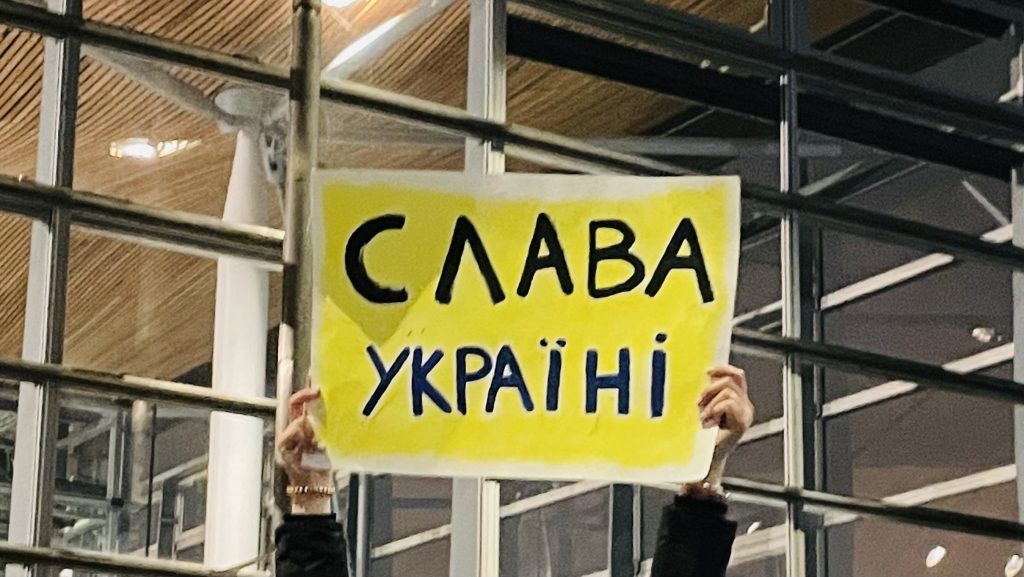 Many Ukrainian residents living in Wales also attended the evening rally. Marianna Horokhivska was one of the protesters, she told Cardiff News Plus how her family was suffering in Ukraine.
Meanwhile, many people on social media argue that tougher sanctions will make Western suffer even more. Despite the fact that the UK imports very little oil from Russia each year, people still have to pay for the high price of oil, which further burdens their lives.