A cross-party group are calling on the Welsh Government to introduce legislation for a new Clean Air Act for Wales.
The group, who met for the first time this week, are calling for a campaign to increase awareness around air pollution in Wales.
It's estimated that air pollution accounts for nearly 2000 deaths each year in Wales, with Public Health Wales citing air pollution as an urgent public health crisis, second only to smoking as a public health priority.
Campaigners say Wales has some of the worst air quality in the UK, with Cardiff and Port Talbot suffering from higher levels of air pollution that both Manchester and Birmingham.
Joseph Carter, Head of the British Lung Foundation in Wales, and Chair of Healthy Air Cymru, says awareness of the growing problem has increased, but more needs to be done.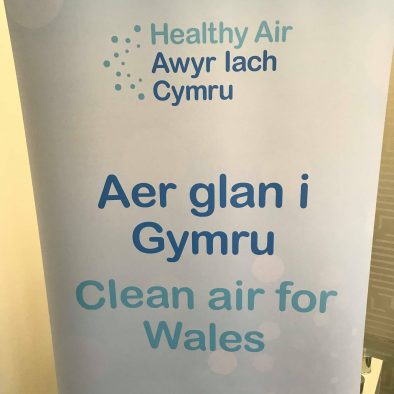 "Ultimately, we think Welsh Government need to get serious about air pollution, put their plans on a legislative footing, and have legally binding targets to tackle these dangerous pollutants.
"It's the public health crisis of the future and it is one we must tackle now".
The move to tackle air pollution comes after a petition was created to introduce a Clean Air Zone in Cardiff, intent on reducing the number of polluting vehicles in Wales, and encouraging cleaner forms of transport.
Local campaigner Elinor Dixon says air pollution is a crucial problem that everyone must respond to.
"A Clean Air Act for Wales would make a huge difference not just to pollution levels, but to the NHS because there would be less demand on them because of conditions caused by pollution.
"It really needs to be a responsibility for everyone, that's the message that Welsh Government need to be getting out.
"We can all make a difference. It's not just up to them, it's up to us".
The Welsh Government were asked to comment.