A former youth football officer who worked with the first team as youngsters predicts a 3-0 win for Wales.
Cledwyn Ashford, who has spent over forty years working in youth football development in Wales, was optimistic about the home side's chances against Turkey in the Euro 2024 qualifiers this evening.
Following a disappointing 1-1 draw against Armenia on Saturday, Wales must beat Turkey in Cardiff and hope that Croatia either draw or lose against Armenia in Zagreb. If all else fails, Wales could still qualify through the playoffs in March next year.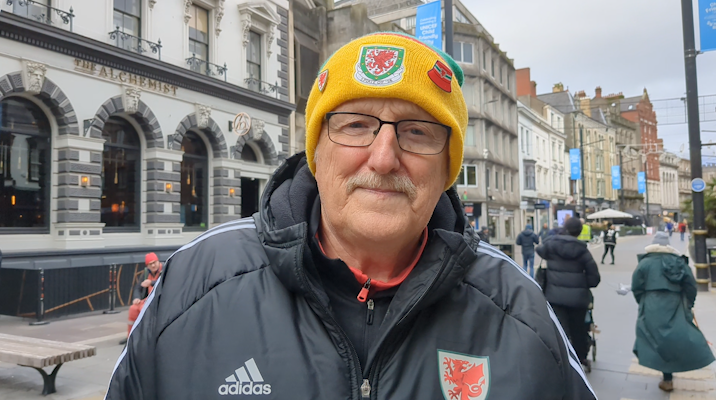 Cledwyn believes the national side are going from strength-to-strength: "The current crop of players have excelled since they were 14, 15, 16, when I knew them and I think they've done exceptionally well to arrive where they are.
"I've seen them develop, not just as footballers but as individuals and personalities and I'm very proud of their achievements. I think they'll do very well this evening, I think they'll win."
Some Welsh football fans soaking up the atmosphere on Queen Street were less optimistic about Wales' chances.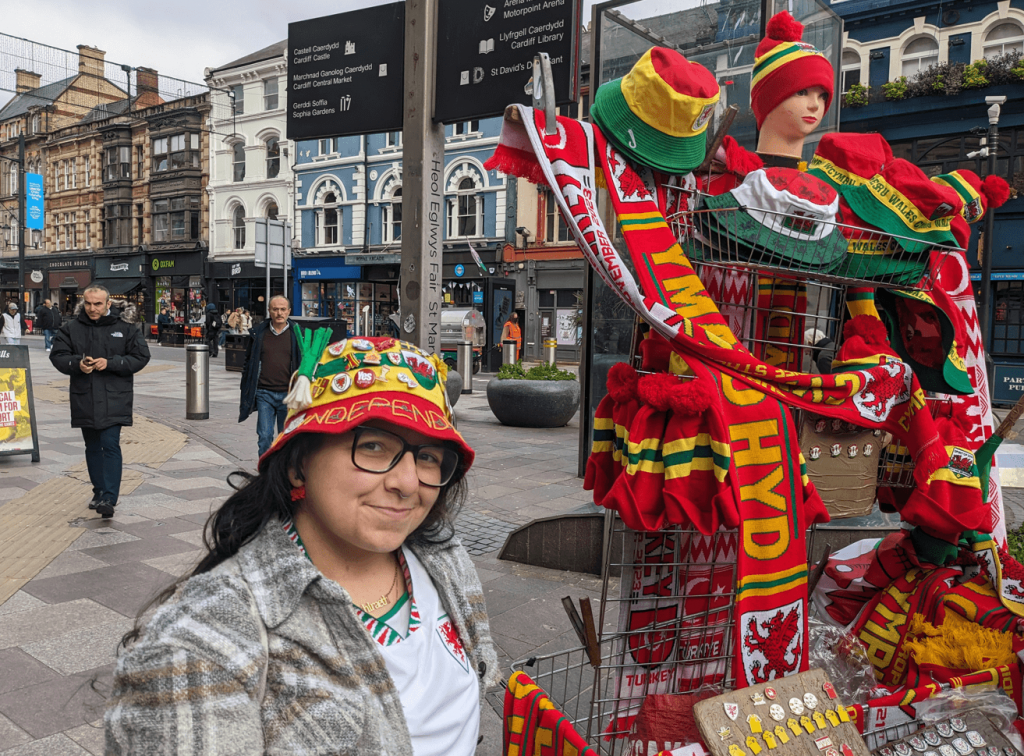 Corinne, who had travelled from Edinburgh to be at the game, said: "Sometimes it feels like we do just enough to get by. I'm quite scared for tonight because to be honest I'm not very optimistic […] but I'll still support the team and that's never going to change."
Tim, who is from Cardiff, felt frustrated at Wales' draw against Armenia: "The maths makes it harder – it's always not nice when you're looking at other people's results.
"It's always special, but it would have been much more special if it had been in our own hands."
Turkey have won all of their away games during their qualifying campaign so far, beating Germany 3-2 on Saturday.
Tonight's game is Mehmet's first time watching Turkey play away, but he's not worried: "We are going to beat Wales […] because we are a better football team and we've got better players.
"If everything goes to plan, I'm 100% sure that Turkey will win tonight."
You can watch the match on Viaplay Sports 1 and S4C at 7.45pm this evening.