Snow has caused major disruption for parents and travellers in Cardiff after the coldest night in the UK since 2012. 
Many parents across Cardiff have been forced to take the day off work, after more than 60 schools were closed because of snow.
On a Llandaff Facebook group, parents said they weren't given enough warning to organise child care. Saffron Cooksey, a 48 year old mother-of-two from the group, said:
"I've lost a day's wages, which isn't ideal. But then I can see my children outside having fun, so you have to think about things mindfully".
Cardiff Council told CJS News that schools decide individually if they'll remain open.
This morning, a number of flights from Cardiff to Paris were cancelled leaving some fans at risk of missing the start of the Six Nations tournament in France. All Bristol Airport's flights have been cancelled until at least 7pm this evening
Former Wales captain Sam Warburton, has told the BBC he was meant to be on one of the cancelled flights to Paris but added "Even if I need to get the EuroStar or something I am sure I will be there for kick-off so I am not worried at all."
But his former Wales team-mate Shane Williams gave up trying to travel, and will now commentate from Cardiff instead.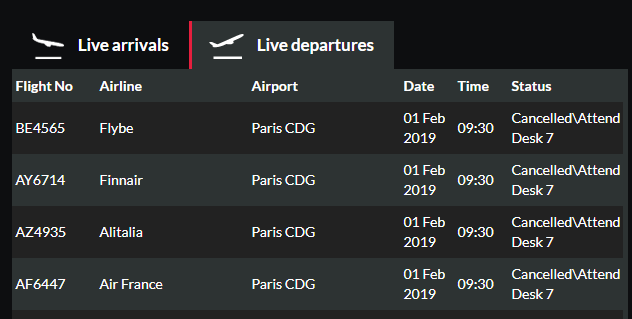 The Met Office has recently issued two new weather warnings for the weekend, meaning that more snow could be on the way over the next couple of days.