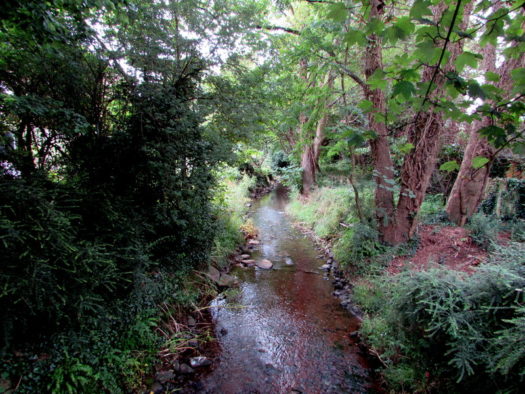 Plans to build a dam in an ancient woodland near Cadoxton river have been scrapped in a victory for campaigners.
Natural Resources Wales (NRW) say they will instead look for a more "environmentally friendly alternative", in a report published today.
The dam was supposed to be operational later this year as the houses near the river were said to be at a "very high risk" of flooding.
Campaigner Cathy Farr welcomed the decision, but made clear that "they are not out of the woods yet".
The decision to stop the project is being welcomed by residents, who believe that the flood risk was exaggerated and not a good enough reason for destroying the ancient forest which would have been removed to make way for the build.
The forest is home to a variety of trees which are thought to be around 600 years old. The forest is rich in biodiversity which has developed over several hundred years, the campaigners argue.
NRW have now acknowledged the loss of wildlife and habits which would have happened if the dam scheme had been gone ahead.
Instead, NRW has shortlisted other options following a detailed assessment and consideration for "environmental and social impacts". The methods under consideration include natural flood management options and alternative water storage systems.
NRW has now urged locals to help them further consider any other "viable options to help reduce the flood risk".
A public meeting is due to be held on the 24th of February to seek out other alternatives.