Environmental activists from Cardiff travelled to Bristol to hear an 'inspiring' speech from Greta Thunberg – and ended up meeting her on the way home.
Seventeen-year-old climate change activist Thunberg was leading a march which attracted crowds from both sides of the Severn Bridge.
Protesters braved the wind and rain to hear the her speak, with some young people travelling from Cardiff.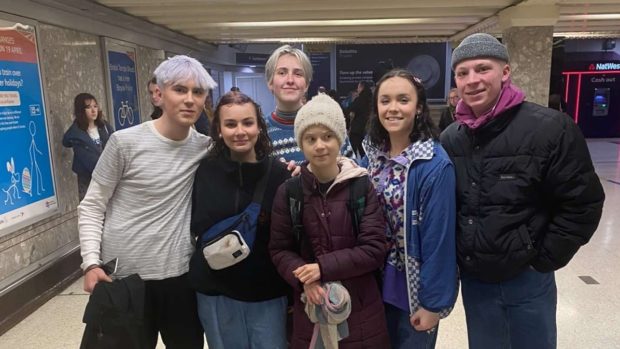 Cardiff environmentalist Tom Manners said: "Being surrounded by influential young activists was an inspiring experience and an all-round privilege. It's great to have a figure that is an inspiration to all ages."
Greta Thunberg was spotted in the crowds as the march made its way through Bristol town centre.
She said in her speech: "We will not back down. If you feel threatened by that, then I have some very bad news for you. We will not be silenced, because we are the change and change is coming, whether you like it or not."
The event drew huge crowds, causing more than 20 roads to be closed throughout the city.
Police say they were forced to introduce extra safety measures to keep the crowds safe.