In a multi-billion pound giveaway budget Chancellor Rishi Sunak has promised to help flood victims and protect the economy against Coronavirus – but details on promises for Wales are scarce
Key Points:
NHS will "get any funding it needs" to help with Coronavirus
£350 million for the Welsh Government
£120 million to help the rebuild after storms around the UK
The full budget is available here
Here's how we covered the day's events as they happened.
---
15:58
Wales shares in justice funding boost
A huge boost in English & Welsh justice funding was announced in today's budget, but looking through the document we've been unable to see how much will be spent in Wales.
Domestic violence prevention – The government is providing £10 million in 2020-21 for innovative new approaches to preventing domestic abuse, working with Police and Crime Commissioners to expand projects like the "Drive" prevention programme.
Domestic abuse courts – The government will provide an additional £5 million to begin a trial of integrated domestic abuse courts in England and Wales. This funding will allow progress to be made on establishing these courts over the next year.
Royal Commission on the Criminal Justice process – The government will provide an additional £3 million to launch a Royal Commission on the Criminal Justice process in England and Wales. This funding will allow work on the Commission to begin at pace over the next year.
Community sentences – The government will provide an additional £68.5 million to strengthen community sentences in England and Wales, including by increasing the number of offenders who are required to wear an electronic tag.
Victim support – The government will provide an additional £15 million to improve the justice system's offer to victims. This will boost the support available to victims of rape, and create a new digital hub to make the criminal justice process in England and Wales easier to understand.
Prison maintenance – The government will provide an additional £156 million in 2020-21 to tackle prison maintenance issues, helping to maintain prison operating capacity and improve conditions for those living and working in prisons in England and Wales.
---
15:48
Plans to replace EU funding
Now this is interesting, the UK government has revealed plans to replace EU funding that will be lost into Wales because of Brexit.
The government say money will be spent on 'domestic priorities' not project of the EU's choosing.
"The UK Shared Prosperity Fund will replace the overly bureaucratic EU structural funds, levelling up opportunity in each of the four nations of the country. Funding will be realigned to match domestic priorities, not the EU's, with a focus on investing in people. At a minimum, it will match current levels of funding for each nation from EU structural funds. The government will set out further plans for the Fund, including at the CSR"
---
15:38
Western Gateway to be independently reviewed
Plans for a Western Gateway project to 'turbo charge' the links between South Wales and South West England are to undergo scrunity.
"The government will also take action to improve cross-border links, including improving transport links between North Wales and England by developing the A483 Pant Llanymynech Bypass, and supporting an independent economic review of the Western Gateway, which stretches across Wales and the west of England"
The project was announced in November 2019 to maximize economic growth and communication between Swansea and Bristol, in a similar style to the 'Northern Powerhouse' and 'Midlands Engine'.
---
15:23
S4C gets '£15m' rebate
As anticipated this morning, Welsh language channel S4C will be allowed to reclaim it's VAT from the UK government.
During today's budget Rishi Sunak said: "S4C has become an integral part of the fabric of Welsh culture. We are determined to support the channel so it can continue to broadcast a variety of programmes for hundreds of thousands of welsh speakers that watch it every week. "
The rebate could be worth up to £15 million, according to Wales Online.
---
15:22
Mid-Wales to receive £55m
£55 million has been promised to Mid-Wales as part UK-wide city & growth deal.
There's no detail in the budget document about which specific areas will receive funding
---
15:18
Wales block grant to rise £360m
"The Welsh Government's block grant will increase by over £360 million through to 2020-21 before adjustments for tax devolution, this includes a 5% uplift in Barnett consequentials agreed as part of the Welsh Government's fiscal framework in 2016"
---
15:10
£12 million for broadband in South Wales
Digging deeper into the full budget now that we have our hands on it, there's more local detail on today's promise £1 billion spending for UK-wide broadband infrastructure.
In South Wales £12 million will be spent and £4 million will go to Pembrokeshire.
These areas successfully bid for national government funding as part of a the "Local Full Fibre Networks Challenge Fund"
---
13:44
Sunak finishes his first budget
Sunak sits down next to the Prime Minister as he finishes his first budget.
He ends by saying his budget "delivers security today and prosperity tomorrow" and "this is a people's budget"
---
13:40
Llanymynech- Pant bypass to be built
Rishi Sunak announced the government will fund the building of the Llanymynech-Pant bypass.
The road is part of a £27 billion pound increase in funding with over 4,000 miles of road to be built around the UK.
---
13:33
£5 billion for broadband
£5 billion pounds will be set aside to help install broadband in hard to reach rural areas.
The government hopes 95% of the country will have 4G access by 2025
This answers a question asked by MP Faye Jones at Prime Ministers Questions earlier today
---
13:29 – KEY EVENT
£360 Million for Wales
The new budget sets out extra funding the devolved nations. Sets out no time-frame for it's delivery
A new treasury office will set up in Wales, Scotland, Northern Ireland & the North of England.
---
13:22 – KEY EVENT
Flood defences budget to double
Rishi Sunak has announced that the flood defence budget will rise to £5.2 billion pounds over the next six years.
£120 million pounds will be immediately available for people who suffered damage over the winter storms.
---
13:18
£22 billion for research and development
The government have revealed a planned £22 billion "investment in ideas" .
With £800 million going towards an American style blue sky funding and a further £400 million for universities.
---
13:13
Fuel & Alcohol duties to remain frozen
The chancellor announced that both fuel and alcohol duties are to remain the same, with a planned spirits duty cancelled
---
13:10
End of the tampon tax
The government say that from January next year there will be no VAT on any women's sanitary products.
---
13:08
Workers to take home £104 a year extra
The national insurance threshold is rising to £9,500 per year, which the government expect means the average worker will take home £104 extra a year.
---
13:05
Borrowing to rise
Chancellor Rishi Sunak says he expects borrowing rise over the next five years.
---
13:00
£175 Billion to be spent
Sunak says the government will spend £175 billion over the next five years to fund UK prosperity, compared to what was planned at the previous election.
---
12:53
Billions to help vulnerable people with Coronavirus
Sunak says the government will make sure anyone who falls ill will be supported and that statutory sick pay will be available for all who self isolate, even if they don't have symptoms.
A 500 million hardship fund will be available for local authorities to help deal with impacts of Coronavirus
Self employed people will be able to claim sick benefit from day one.
Businesses with fewer than 250 employees will be able to get a 14 day refund for statutory sick pay for the government.
The government are also relaxing rules around Universal Credit and Employment Support Allowance
---
12:35
Rishi Sunak starts his first budget
He begins by discussing the financial impact and challenge of Coronavirus in the UK.
He says the government is doing everything they can to keep the country healthy and financially secure.
"We will get through this together," he says.
---
12:35
Broadband announcement expected
Faye Jones MP for Brecon and Radnorshire, asked Boris Johnson on how mid Wales still has poor levels of connectivity and broadband.
He responded by asking her to wait for the budget as the Chancellor is has plans which will answer her question.
---
12:20
Pre-budget Demands for Wales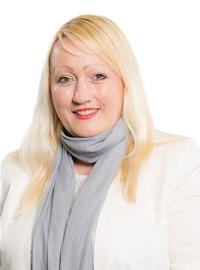 Assembly Member for Minister for Finance and Trefnydd Rebecca Evans says more funding is needed to help Wales and the impacts of flooding
"Whilst the Chief Secretary did not share any detail as to what to expect from tomorrow's budget, I made the case for increased infrastructure investment – particularly in rail – and greater spend on research and development to grow the Welsh economy".
"If the UK Government is serious about "levelling up" then it needs to demonstrate that in tomorrow's Budget. As things stand, our Welsh Government Budget for 2020/21 is still £300m lower than it was a decade ago".
"Coronavirus was also discussed and I made the case for funding based on need – particularly in the context of Wales' relatively older population and the particular impacts we are likely to see on the Welsh economy. Similarly, we discussed flooding and I pressed for additional funding from Treasury reserves to enable us to respond to the devastating impact of the recent storms in Wales".
---
12:05
Treasury Deep Cleaned
It has been confirmed that the Treasury had a deep clean overnight over fears of Coronavirus.
This was a door in parliament following the announcement Health Minister Nadine Dories had contracted the virus.
---
12:00
The view from Cardiff Market
Small businesses in Cardiff's market are calling on the government for support in this afternoon's UK budget.