"After being in business for so many years, I've never seen such catastrophic times," says Philip Kaye.
"I can't tell you how many sleepless nights I've had, knowing I've got the livelihood of 17 people and their families on my shoulders."
Shop owner Mr Kaye fears that he current lockdown it could be the "final straw" for his Toys N Things store on Wellfield Road, which has traded for 32 years.
"We've literally had to close the store with zero income," he said.
"It's an irrecoverable nightmare."
Calls for clear plan and financial package
The Federation of Small Businesses is calling on the Welsh Government to provide a clear plan of how traders such as Toys N Things will re-open in the future.
This comes after First Minister, Mark Drakeford's announced today that non-essential retail and close contact shops could re-open in March, but that will be decided after the next review in three weeks' time.
"In the meantime, the Government needs to sit down with businesses and tell them what is expected, what are the regulations are going to be in place and how can we make these places safe," says Ben Cottam, the head of the Federation in Wales.
Mr Cottam is also calling for a new package of support for small businesses.
"We want to see an extension of the Business Rates Relief support, like has been announced for Scottish businesses this week," he said.
"Some businesses have been shut for much longer that expected and that's why they desperately need support".
A spokesperson for the Welsh Government said "We are providing £650m to help businesses through the December to March period."
"Our package of business support is the most generous in the UK and we will continue to review our options for supporting firms further."
Mr Cottam thinks that the decision taken by Mark Drakeford today is wise.
"The overwhelming response from our members is that they want this lockdown to be the last one. We would rather another three weeks of being closed than going into lockdown again."
Retail sales dropped in January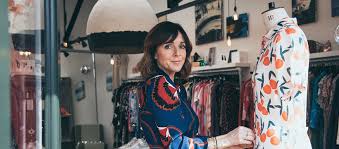 New figures released by the Office for National Statistics show that retail sales have dropped by 8.2% in January.
The percentage is much higher than the expected 2.5%.
Department and clothing store sales were particularly affected last month, the ONS said.
Gwenno Penrhyn owns Kiti Cymru clothing Boutique in Pontcanna and says January is a quiet month at the best of time.
"January and February are normally quiet, but this year has been challenging," she says.
"People haven't got places to go and there's no events. Nobody wants to buy our dresses!"
But, it's not all doom and gloom for the boutique owner.
"I think there's a new wave going on with supporting local and independent shops," she says.
"Despite all the odds, I do feel optimistic for the future."