This live blog has now ended.
You can see below how the days news unfolded.
You can follow all the updates on our social media channels @BroadcastCJS
---
4:56
Production day has come to an end
From counting down to the final clap here is how we wrap up a production day at CJS News.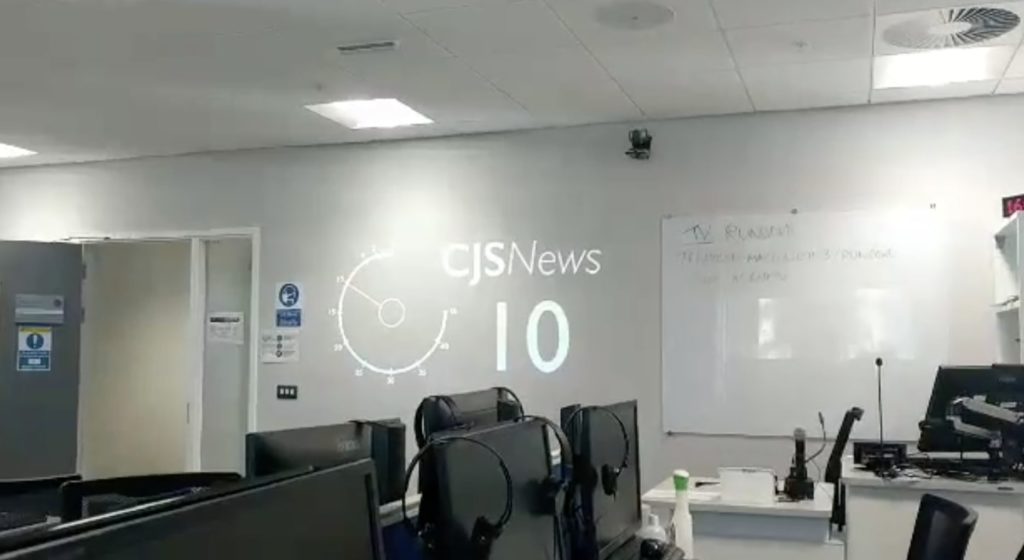 ---
4:10pm
A tennis court in Barry may have to start charging visitors
---
3:42 pm
The headlines for our 4pm programme
---
2:38 pm
Mental health policies in the Welsh elections – Will it impact how young people vote?
Just under nine billion pounds is spent every year on the health and social care sectors in Wales, and eight billion of this supports the NHS.
With the Welsh Senedd elections only a few days away, and 16–17 year-olds being able vote for the first time, our reporter Roshni Batt is looking at how these health policies affect young people's voting decisions?
---
2:00 pm
Gyms have reopened in Wales, but will people return?
Our reporter Caleb Darwin has been at The Studio in Splott finding out about the challenges that gym owners are facing as they reopen in Wales.
Many are choosing to keep online lessons going alongside opening in person whilst restrictions are still in place.
More on this later.
---
1:17 pm
Our 2pm line up
The first TV news programme will be going live at 2:00pm today with our presenter Lily Ford. These are the stories that we will be covering.
---
12:45 pm
Welsh football clubs return to social media after a three day boycott
Barry Town F.C posted for the first time after taking part in a social media boycott aimed at confronting online racism in the football community.
Other Welsh Clubs like Cardiff City and Swansea football clubs returned to their social accounts today by sharing a message of unity from the English Football League.
The message from clubs and organisations across the UK is that more needs to be done by social media organisations to tackle the problem.
English Football League said: "We now call on Facebook, Instagram and Twitter to use their power to affect change and ensure there are real-life consequences for online hate."
---
11:45 am
Cardiff's outdoor pubs and restaurants tackle no-shows
Our reporter Alicia Pocock has been talking to businesses in Wales following the busy bank holiday weekend. Groups of six were are allowed to sit outside at venues for the first weekend since lockdown restrictions were eased. But the impact of no-shows on the hospitality sector means that many are having to find ways to tackle the problem.
---
What are the issues that matter most to people in Wales as the election approaches?
11:00
As we are covering the run-up to the Welsh elections today, we wanted to hear about what issues matter most to you.
---
10:00 am
Production team planning the day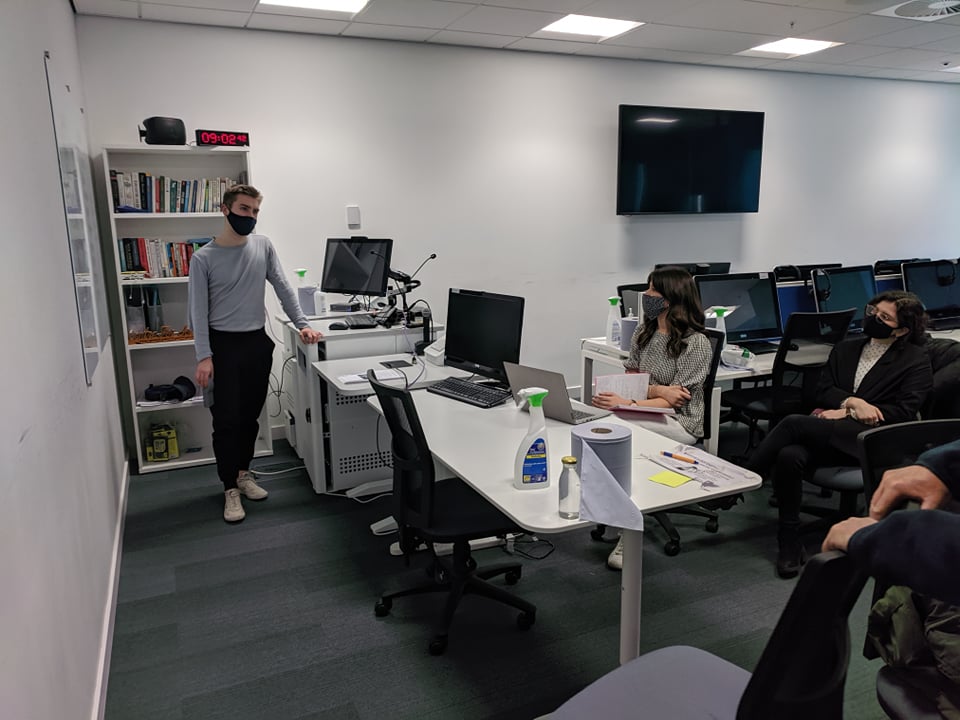 Twice a week, MA Broadcasting students at Cardiff's Journalism School hold a production day creating TV news programmes that go live at 2:00pm and 4:00pm.
In this photo the production team for today is discussing the stories that we will cover.