A Cardiff charity named Cwtch-Up has formed to give food parcels to families and people in financial difficulty
The pandemic has seen the nation come together to fight many challenges this year, and in Cardiff a voluntary organisation has been formed to give out supplies to those facing financial hardship as a result.
Cwtch-Up was founded in early October to help those in Cardiff and its surrounding areas who found themselves unable to afford essential supplies. Since the start of the year, the number of people in need has doubled, a report by the Joseph Roundtree Foundation has said. Commenting on this impact in Wales, it said, "The coronavirus storm has unleashed strong currents sweeping many people into poverty."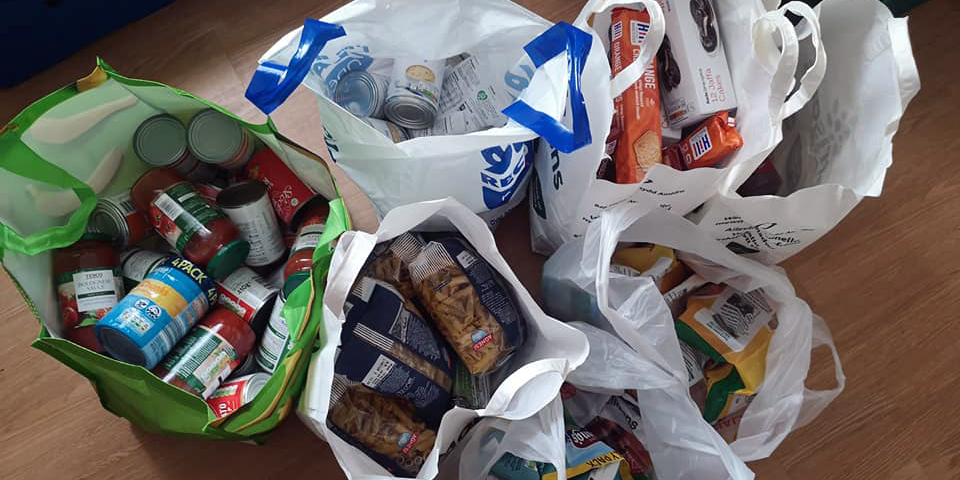 How it all began
"The food banks were all shut down during lockdown," says founder and previous Huggard Centre worker, Nicola Williams, who started Cwtch-Up after needing a food parcel for her and her family. She explained there weren't any services like it in Cardiff, so she started the charity herself. Entirely voluntary and funded by food donations (cash is only accepted to pay for the delivery driver), it is now run by Nicola and her two friends Justine Heydon and Amanda Kane who have worked with the homeless for many years. 
"I wanted to build up slowly having a group of friends [to help]," Nicola explained, "but it sort of exploded and created a monster." The organisation now works all day, every day making food parcels with donations from the general public and, more recently, with food provided by the UK's longest running food redistribution charity, FareShare who provides food from companies such as Tesco, Iceland and more.
As their growth in demand continues, the charity need more volunteers to help with social media to manage requests and provide food for these parcels. Cwtch-Up delivers more than 60 food parcels a week in Cardiff alone.
Having worked with the homeless for years individually, the charity's founder and volunteers also take to Cardiff's streets every Wednesday giving out warm meals and hot drinks to whoever they can find.
"Once you've started, you can't stop," says Nicola, "People rely on you."
Why Cwtch-Up?
"Cwtch is obviously my favourite word, I'm Welsh" explains Nicola, who said she wanted to get those in need all in to 'cwtch' them. Inspired not only by its meaning, Cwtch-Up is an anagram of Calling Welsh To Care & Help – Unfortunate People.
How it works
If anyone in Cardiff is struggling to put food on the table and is in need of a food parcel, 
send a message to Nicola or her team via Facebook or Twitter and they will help.