The Makers Arcade, offering unique and handmade products from local designers, has re-opened in the city centre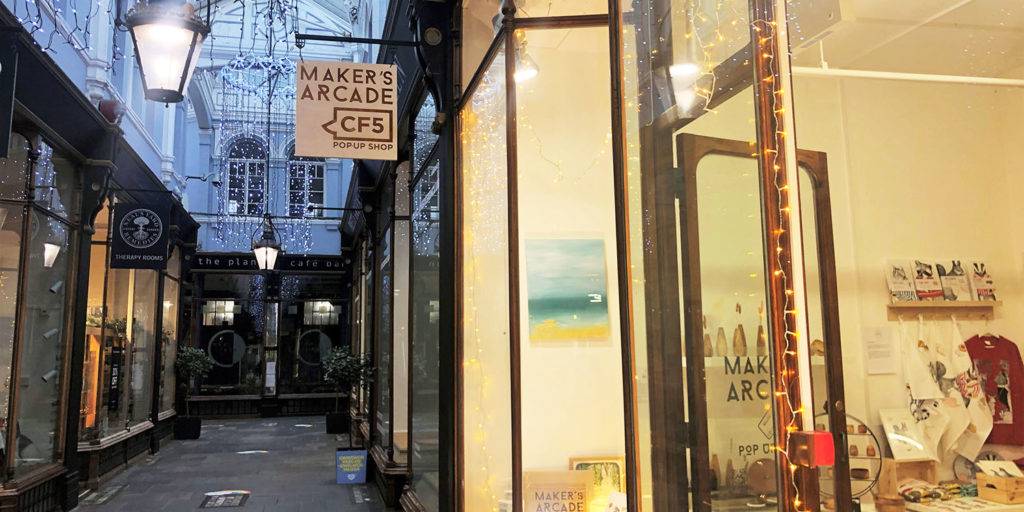 An independent pop-up shop located in the Morgan Arcade has opened its doors once again to showcase local talent and promote independent businesses.
Open until 24 December, the Makers Arcade is exhibiting the products of 20 different designers, each selling unique items from handmade jewellery to bespoke artwork.
In addition, there are two dedicated spaces for student designers which change on a weekly basis, giving more people the chance to get exposure for their work.
Rhian Morris, co-runner of the Makers Arcade and contemporary jewellery designer whose products are being sold in-store, believes the opportunity to showcase at the pop-up gives independents the chance to become more well-known.
I've had people on Instagram really happy that this is happening again and saying, 'Oh my God this is where I found you last year'
As a small business owner herself, she set up the shop two years ago with an understanding of the benefits it could bring to others.
"Seeing a product in person is different to actually seeing a product online," she said.
"I think giving businesses the opportunity to sell in store makes a massive difference, because they might reach customers they have never reached before."
A lifeline for independents
Following the success of the pop-up last year, the Makers Arcade has returned at a time when support for local business is as vital as ever.
During the initial March lockdown, an online store was set up to give a helping hand to struggling businesses and means those who are worried about visiting the store in-person can still access the goods on display.
Artist Katherine Jones whose artwork is currently being exhibited in the pop-up has described the increasing support for independents as "uplifting" during the tough lockdown period.
In particular, she is proud to be part of a collective with other local businesses, with the city-centre location providing the critical exposure needed to make sales.
She said: "I've had people on Instagram really happy that this is happening again and saying, 'Oh my God this is where I found you last year'."
The small businesses showcasing at the Makers Arcade: