Catherine Lewis made a community quilt to promote the Save the Northern Meadows campaign which has been put on display at a Swansea art gallery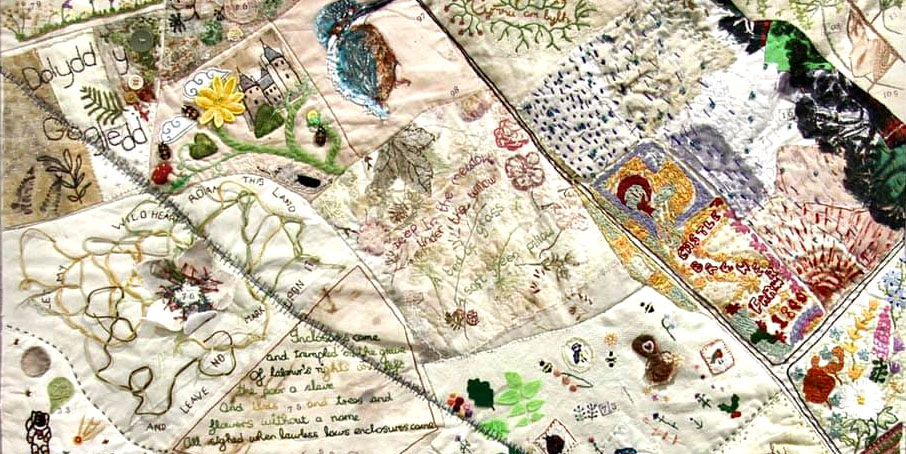 A community quilt, created by environmental artist Catherine Lewis alongside 29 other local Whitchurch residents, has been put on display at Elysium gallery in Swansea.
Catherine began work on the quilt in May which was inspired by an 1840 tithe map of the Northern Meadows – the area of land in Whitchurch she is campaigning to save from turning into a hospital development site.
The art was created from left over scraps of material that she had used to make NHS bags for nurses at the start of lockdown.
It's a kind of gentle protest I suppose – protest doesn't have to be in-your-face, standing up shouting
After inviting local residents to get involved with the project, she hand delivered the materials needed for them to make their patch, and once they were done, she sewed it all together.
"I didn't know what people were going to come back with as I didn't prescribe them with any instructions," she said.
"I had to fit it all together like a kind of strange jigsaw that I didn't have the picture for."
Passive protest
The quilt represents a piece of collective community activism and was selected to be part of a wider protest exhibition at Elysium gallery.
Catherine hopes her work helps raise awareness of the meadows campaign, and makes people realise its importance to Whitchurch residents.
"It' a kind of gentle protest I suppose – protest doesn't have to be in-your-face, standing up shouting," she said.
The Change Makers: Ways of Protest exhibition, showcasing the work of 70 national and international artists, will run until 23 January 2021.
Displaying a diverse range of artwork, gallery director, Jonathan Powell, explains that the exhibition draws on people's experiences from the 1980s miners' strikes, through to the more recent Brexit and BLM protests.
He, like Catherine, hopes people leave feeling positive and inspired by the display, and adds: "Now more than ever it feels that people need to be heard, and to create change, you need to be involved and make things happen."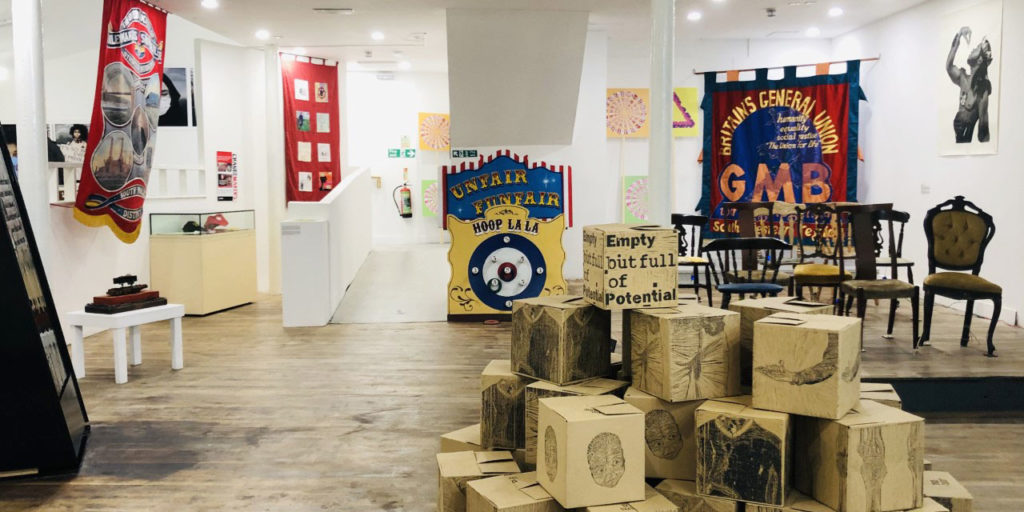 ---
The campaign rages on:
The campaign to save the Northern Meadows has been an ongoing battle for the past 20 years and was given a new lease of life back in January.
Current plans see proposals for a new Velindre cancer centre to be built on its 23 acres of land.
While most local residents do not oppose the building of a cancer hospital, they feel it is the wrong place for it as it will lead to an irreversible and critical loss of natural green space that is home to many species of wildlife.
Cat Lewis herself was treated for cancer by Velindre.
She said: "Meadows and the outdoor space have helped me in between my treatments and during recovery. It's important for all of us to have outdoor space and to having wild spaces to explore."
Campaigners are currently trying to raise money to support possible legal action over recent decisions made on the new cancer centre.