Cardiff's newest vinyl store opens to residents of Cathays ahead of the busy Christmas shopping season with Covid-19 measures in place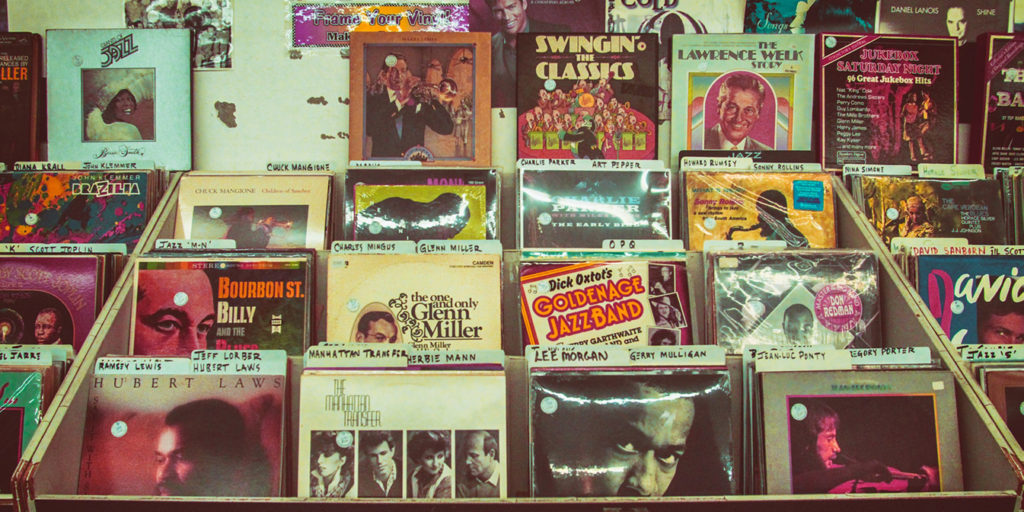 As vinyl sales reach record levels, a new shop dedicated to selling LPs has opened on Whitchurch Road in Cathays.
Cardiff Record Exchange opened its doors for the first time last Friday hoping to catch the Christmas shoppers.
According to a recent report by the Guardian, vinyl sales are set to hit their highest level in three decades. Many speculate that music fans who have been unable to spend money seeing their favourite artists live have reinvested that money into purchasing physical media.
Edward Daw, owner of Cardiff Record Exchange and Cardiff native, said: "I wouldn't have been able to open the shop if it wasn't for the ridiculous growth in popularity of vinyl."
He also added that while the quantity of records sold is increasing, the value of older items that would have sold for £1 four years ago are now selling upwards of £10.
Warped plans
After retiring from his job with the NHS, Edward had been selling vinyls at record fairs and pop-up events. However, in light of numerous lockdowns and restrictions surrounding the coronavirus pandemic, most of his regular business had been cancelled.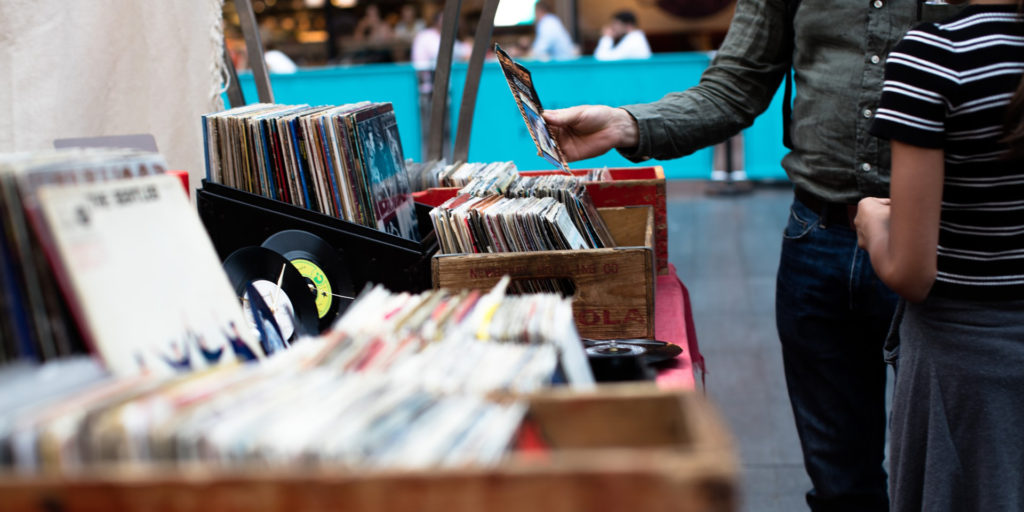 While events had dropped, he had equally been selling a few records through Pop'n'Hops, a craft beer and record shop. And, with Pop'n'Hops vacating their shop for a new premises two doors down, their owner Trevor suggested that Edward move into the unit.
Edward also noted the time to get the store running, saying: "Sorting, collecting and cleaning has taken endless hours and days of hard work."
The store will also be operating with specific measures in place to reduce the potential spread of coronavirus. Only four customers will be allowed in at one time, as well as each LP being shielded within a plastic sleeve.
The shop will be open every Tuesday to Saturday from 10:30am-6pm.
---
Getting your record fix around Cardiff
Cardiff Record Exchange is the latest addition to the city's range of dedicated record stores. Here's a short breakdown of some of the other shops: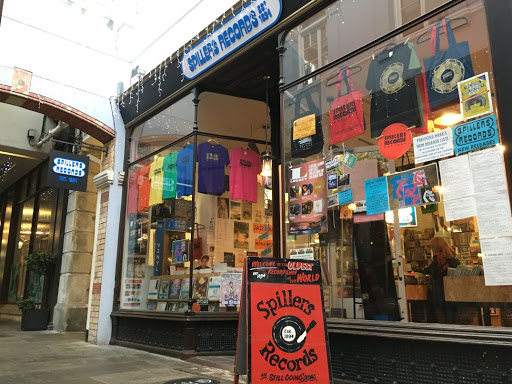 Spillers Records
Morgan Arcade, city centre
Claimed to be the oldest record shop in the whole world, it has been operating since 1894
It stocks everything from the latest releases to the classics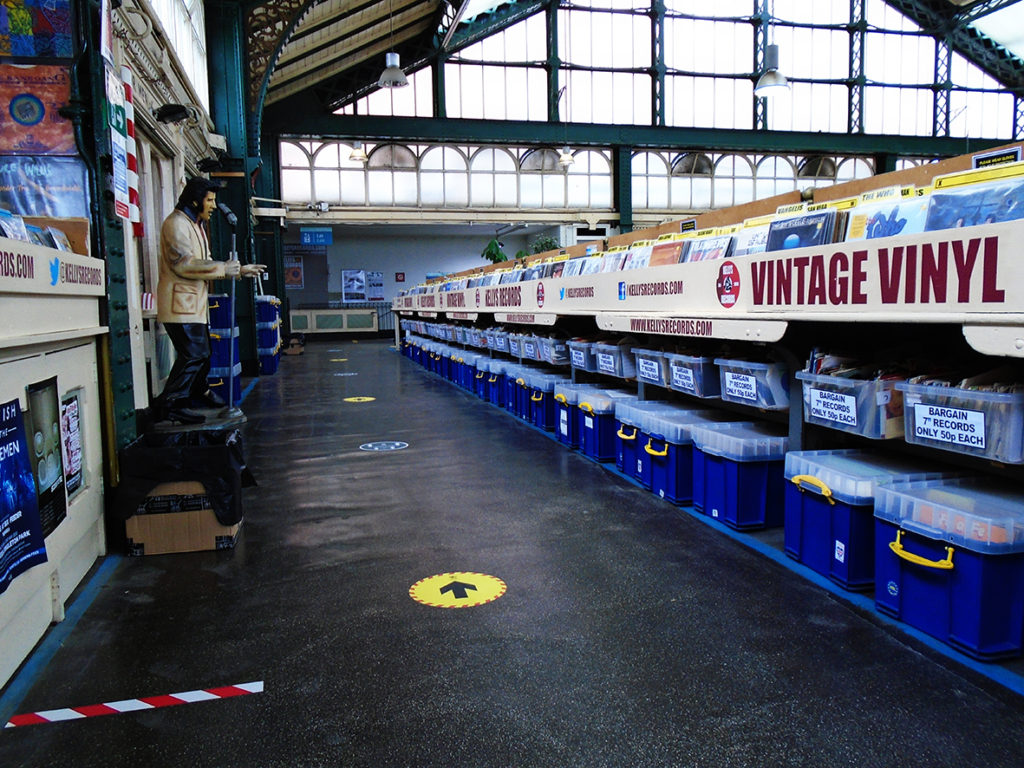 Kellys Records
Cardiff Market, city centre
This shop has been operating since 1969 on the upper floor of the city's historic indoor market
(Look out for the Elvis statue!)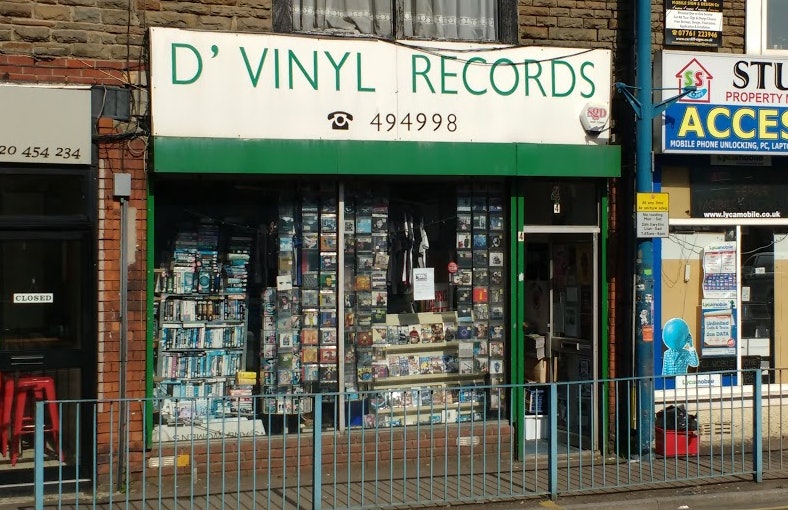 D'Vinyl Records
MacKintosh Place, Roath
This little is easy to miss at first, tucked away on the border of Roath and Cathays
Specialising in second-hand vinyls and CDs, it's perfect for those bargain hunting