A group of volunteers have launched a new zine called Bizzy which advertises local businesses around Cardiff with short features and illustrations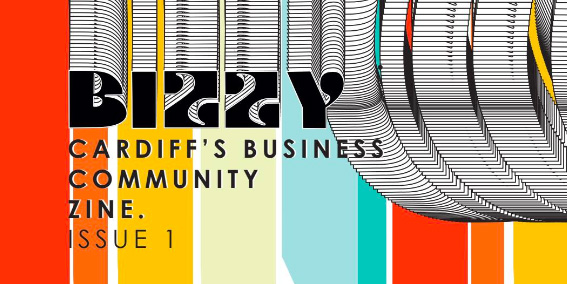 A new zine called Bizzy has launched with the aim of connecting independent businesses and Cardiff residents to help get the community back on their feet. After the tide of disappointment and frustration for these businesses in 2020, 21-year-old café manager Rebecca Cox set up the Bizzy.
Rebecca explains that the aim of Bizzy is to encourage people to explore the independent cafes of Cardiff rather than settling for the comfort of chain restaurants. She is also a café manager at Wild Thing which is an independent vegan café located on Cathays Terrace.
The first issue of Bizzy
Rebecca worked with head of marketing Ella Clucas to brainstorm business plans and Bizzy was born. She explains that their plan was to create a welcoming brand that represents compassion over competition.
Now a team of nine, Rebecca says, "We all have full time commitments and Bizzy became our passion project."
The zine features vibrantly illustrated content with 20 participating independent shops and cafes, including the plastic free shop Ripple Living, the Little Man Coffee Co. café, and the plant shop and café Eartha. Rebecca says that businesses were happy to hear from Bizzy but understandably apprehensive about investing in a new business.
The design of the pages also provides a platform for young creatives to show off skills and learn new ones. In the future the volunteers behind Bizzy will be launching an online blog for creatives to further contribute on top of the zine.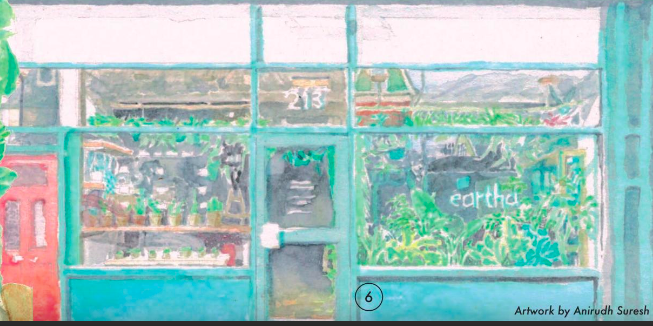 The familiar 2020 struggle
As a new business in 2020, challenges naturally arose, and time and costs meant that the first zine could only be published online on issuu.
Head of design Issy Priddey acknowledges, "We're starting up a business and community in a time where businesses and communities are struggling."
However Rebecca insists that they will learn from the first issue's complications and create bigger and printed issues in the future.
Rebecca says, "We can't wait to put together our Spring issue which we aim to be printed and stocked around Cardiff."
Read the first issue below