The coronavirus grounds planes and pushes Welsh flight attendants into unemployment and other job sectors following mass redundancies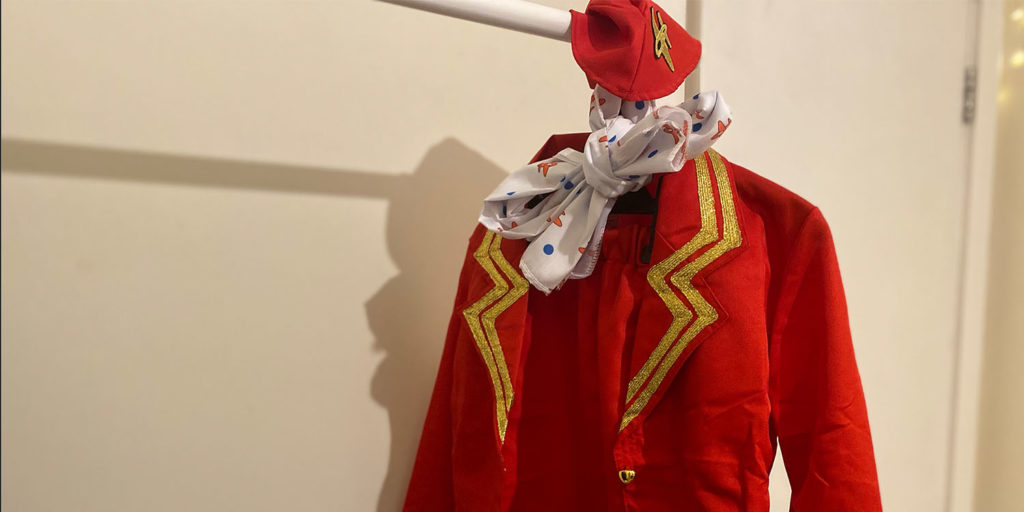 Cabin crew have unpinned the wings from their uniform and placed them in retirement; switched makeup and a neck scarf for pyjamas and a laptop, to endlessly scroll job vacancies in a desperate attempt to regain an income following the devastating flight attendant redundancies across the UK.
Welsh flight attendants have been left struggling to keep afloat during the challenging times of unemployment after the aviation industry plummeted following the coronavirus pandemic, forcing former cabin crew into other job role sectors.
Covid-19 has caused mass redundancies across the UK since March 2020 and continues to puncture the aviation industry.
The UK Government acknowledges the "unprecedented strain" on airlines in a special report it commissioned this summer, as airlines were forced to tighten their belts and make further spending cuts.
In a study with 84 flight attendants, 58 said they had changed sectors or aimed to change careers to the NHS since being made redundant from their role as cabin crew between March and December 2020.
'Cabin crew prepare for landing'
Careers Wales reported 426 people in Wales were employed as cabin crew in 2019.
Since the pandemic, figures from the Office for National Statistics (ONS) report show employment in the transport industry across the UK fell by 12 percent leaving many Welsh flight attendants without an income.
Neither the Welsh Government, Social Survey, Board of Airline Representatives (BAR) or the Labour Market were able to provide figures on cabin crew redundancies in Wales following the impact of Covid-19.
A former Cardiff International Airport flight attendant who wishes to remain anonymous said, many cabin crew are now "left unemployed" with "no support."
The former Cardiff flight attendant of 18-years was made redundant in September and since has "struggled" with her mental health. She added, "I feel forgotten about" by the aviation industry.
Following her redundancy, the Cardiff route worker remains unemployed and reliant on the Jobseeker scheme for an income until she's able to get a job in the care sector.
Another crew member has been forced to move to London to work as a hairdresser following his redundancy after failing to secure a job in his hometown Cardiff.
The New Economics foundation (NEF) said, "Workers will need to permanently transition out of employment in aviation."
Crushing the dreams of future generations 



The coronavirus has caused the future generation to change their chosen career path 
from cabin crew. Merthyr Tydfil College lecturer Nicole Richard-Jones said 
the Travel and Tourism  course has seen a "significant decrease in enrolments" 
following the fall of the aviation sector with "over 13 plus spaces left available"
in the 2020 cohort. 

Bouncing back into employment
Fortunately, the interchangeable skills of cabin crew have proven to be a crucial factor to the relaunch of careers for Welsh flight attendants, many are starting new careers with the NHS and hope to work on the Covid-19 vaccination programme.
One former flight attendant who was made redundant earlier in the summer from her 12-year career said, "Flying was my life! My identity!"
After losing hope, she received two job offers with the NHS and now works as a new-born hearing screener in the Special Care Baby Unit (SCBU). She added, "One of the benefits [from the job role] is being able to build friendships with work colleagues," an opportunity she didn't have as a flight attendant.
Many former cabin crew have launched their own businesses, ideas that sparked from a love for the aviation industry.
Flamingo and Cactus, Mulberry.Moose and Bombshells and Baubles are three start-up Instagram companies aiming to warm the hearts of former cabin crew who have recently been made redundant.
The online stores have enabled former flight attendants to receive a source of income.
A Virgin Atlantic spokesperson said, "Approximately 2,100 crew have left the business, however many of them are in [the] holding pool." Virgin Atlantic's new free testing trial enables passengers to take a 'rapid antigen test' allowing passengers to fly.
The trial started on 9 December 2020 at Heathrow Airport, following this, the company spokesperson added, "We hope [flight attendants] will gradually be invited to return to flying with us, as [the] demand [for flights] slowly returns."
A former cabin crew member of Virgin Atlantic was made redundant in the summer and has since used her passion for travel to set up her own travel agency, however she said her new start-up company is her only income and stresses that it is "not enough to live on."
Fears for further redundancies
Cerianne Draper, a 27-year-old flight attendant from Cardiff fears for the safety of her job with British Airways. Cerianne explained that BA used a "point system" to determine who would be made redundant. "If you were below the number [BA determined], you were up for being made redundant"
The flight attendant of four-and-a-half years said she feels she "doesn't have much job security" and emphasises that the company "could do another wave of redundancies" in the future.
A silver lining for cabin crew
With over 5,000 members, Crew Businesses and NotJustCrew have joined together in force to establish a central hub on Facebook for flight attendants to share support and job advertisements.
Aviation Action, a charity supporting the mental health and wellbeing of former UK aviation employees was set up in May 2020 by founder Chris Wild, the head of airfield operations at Manchester Airport. The charity offers one-to-one support with a mental health professional, group support, CV writing tips and many other services.
We provide supporters who can empathise and give realistic advice to former aviation workers who find themselves in desperate times

Simon J Marton, author of 'Journey of a Reluctant Air Steward' and a volunteer peer support member of Aviation Action charity
As former Welsh cabin crew prepare to put on a new uniform and launch themselves into new industries, many are excited for new career paths and futures in the NHS, others are prepared to support themselves through their own businesses with the hope to return to aviation and a large majority continue to search for a new income and remain supported financially by the Welsh government.
---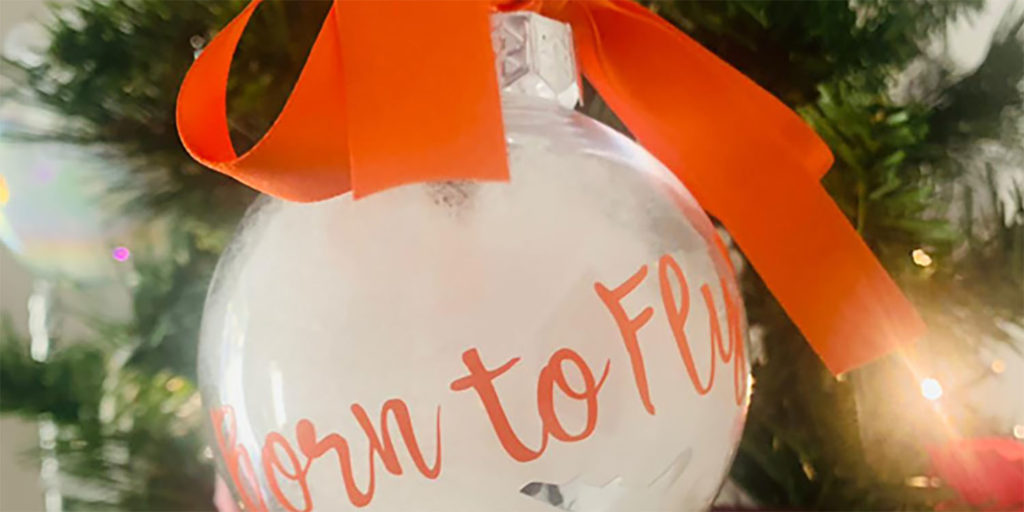 ---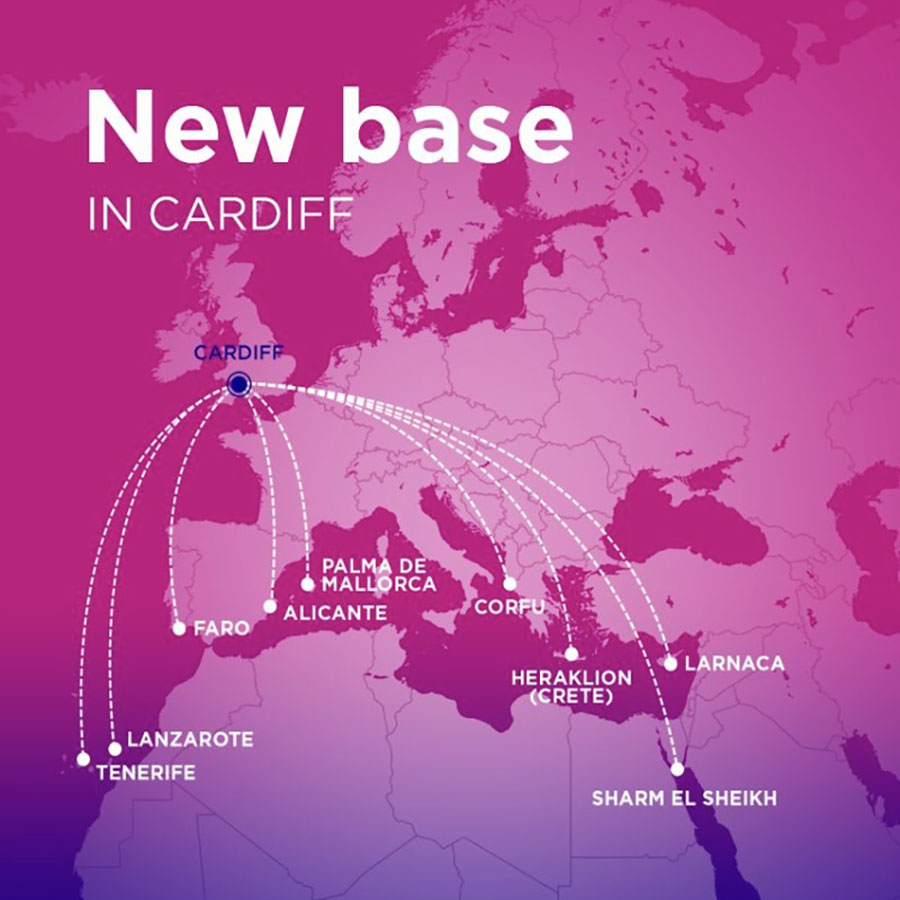 Wizz Air
Wizz Air announced on 3 December, 2020 in a press report its expansion to Cardiff International Airport in Spring 2021. The investment in the Airport will open nine routes of travel, creating 40 direct jobs and over 250 indirect jobs, saving the capital from further unemployment and raising hope among the Welsh aviation sector.
Qatar Airways
Qatar Airways will also make its return to Cardiff International Airport and will recommence service on 28 March, 2021 after a difficult lockdown for the airline. A spokesperson from Qatar Airways said, the "painful decision to reduce head-count [was] sadly unavoidable." As the airline returns to Cardiff, many former flight attendants remain hopeful to regain employment.
---