A trio of companies have joined together in Wales, training someone working-class to operate at the top table of creativity in theatre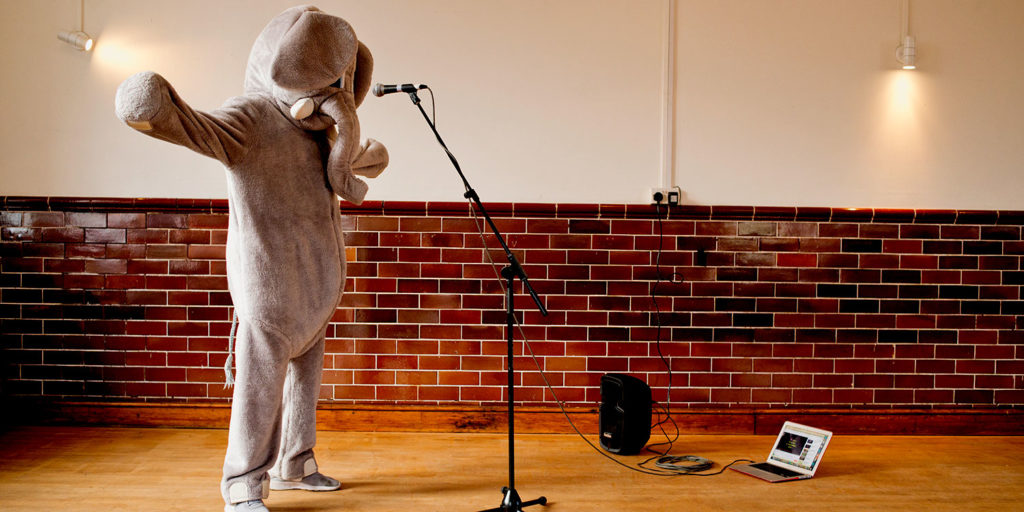 Click below for audio story
A lack of representation will not be solved solely by recruitment, but by stepping back and asking the right questions. Though it might sound radical, the recent calls to de-fund the police are backed by such questions. How can this community be better served? Where does money need to go to prevent crime in the first place? It is easier for a police force to hire more black people than it is to completely review and change the way they engage with the black community. This problem replicates itself on every platform, from the police to the arts. We must ask the questions or find the people that have them. Change is not a quick fix. This is more than a headcount.
Any suggestion that there is a one size fits all approach to something as nuanced as representation would be ignorant. That being said, something is about to happen in Welsh theatre that could act as tactical inspiration for change in the arts and beyond.
Common Wealth has teamed up with National Theatre Wales (NTW) to offer a paid associate director training position to someone from a working-class background. The scheme is funded by Jerwood Arts, who pay hosts to train under-represented people in senior positions of control.
Whilst this top-down approach to change in the arts is decisive, it is in the context of the two hosts that this story holds its power.
Change the record
"It's the same people, having the same conversations," says Rhiannon White, co-director of Common Wealth.
She is referring to the two most recent reports looking at theatre directors, their career challenges and inclusivity issues. What did their parents do? Did they get a degree? What about a masters? Did they act as a child?
These questions are so busy trying to locate the closing curtains of lost opportunity that they miss the point entirely. The working class are not a problem to be solved. Theatre is about stories, shared experience and overcoming problems both mighty and small. If there is a lack of representation, Rhiannon says, the more pressing issue is why does theatre not care about these communities?
The lad from the estate is not missing out on your wonderful cultural pursuit, you are just completely disregarding the notion that his story and community hold worth.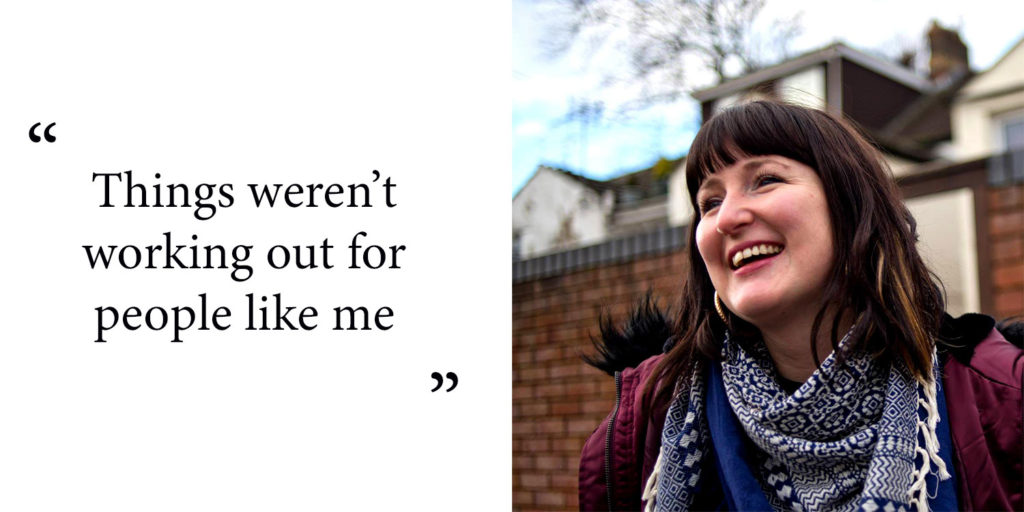 Common Wealth launched in Bristol in 2008, taking over abandoned spaces, putting on performance, circus and, "Making a playground for people to explore," says Rhiannon.
But it was the shock of a return home to the council estates of St Mellons (East Cardiff), that cemented a commitment to telling working class stories.
"It blew my mind, like, how close Saint was to a capital city and how impossible things felt," said Rhiannon. "How things weren't working out for people like me."
The company has since stamped their mark as a powerful force in British Theatre. They are split between Cardiff East and Bradford, nurturing safe environments to unearth stories and producing the raw progressive performance to do them justice.
Fine tuned
The person who is chosen for this programme will learn the ropes through a healthy balance of considered understanding and political grit. They will learn that the duty of care, as Rhiannon says, is vital to good work. It's not just about putting people in positions of influence, it's about approaching people and subjects with the necessary balance of care.
Then they will warm themselves by the anti-system fire that crackles at the heart of Common Wealth. They will know that, like Rhiannon, they don't need the nod of approval from anywhere or anyone. They just need to tell the stories and tell them well.

And then, after six months of training under this fierce, inspiring company – they will train with the powerhouse that is NTW. They will learn how to produce theatre at the most prestigious company in the country. How the mechanics work, where the funding goes – as much as they can soak up is there for the taking.
For Dylan Huw, creative development assistant at NTW, the two companies have, "Deep roots." Both have a commitment to supporting the stories and heritage of local Welsh communities and the co-operative processes to bring them to life.
It is also important to step back from this community lens, Dylan says, and to appreciate the fact that Common Wealth are putting out some of the most exciting work in Wales full stop. It's safe to say that this opportunity is quite the catch.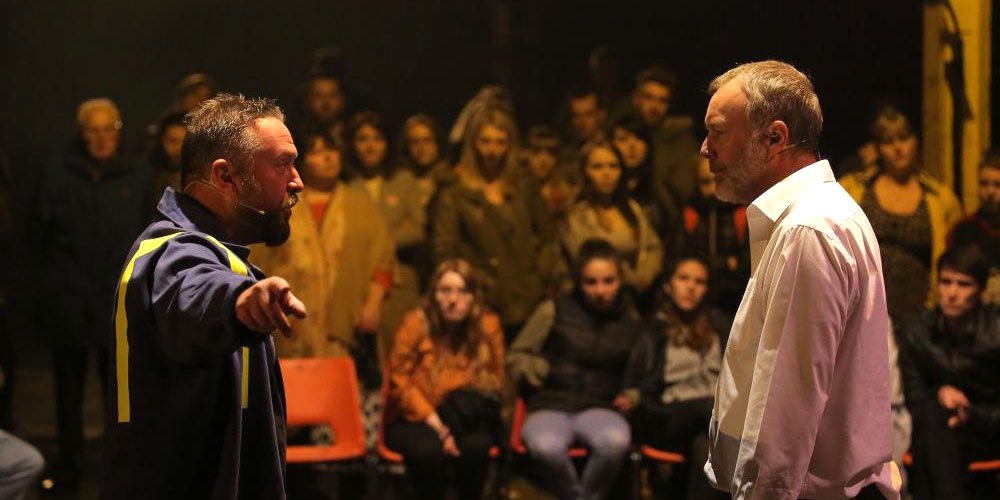 "[Training] someone to basically make big decisions and big choices and to believe that they can be somebody who works in the arts in these two organisations is powerful," confirms Rhiannon.
Kate Danielson, the director of the Jerwood scheme, believes that, "Community theatre will come out of the shadows." She says that although Jerwood has trainees at giants like the Royal Shakespeare Company, the process of challenging systems may be best learnt in smaller contemporary environments.
This seems like a healthy dose of both worlds.
Change is not a quick fix. This is more than a head count. But it can't be ignored that this meeting of minds is set to craft a radical, confident, fiercely tuned-in individual to make great theatre. This is a potent cocktail that should be watched, could be replicated and may just have implications for a stage much larger than intended.