A second case of Covid-19 has been confirmed in Cardiff at the broadcaster's Tyndall Street building.
A case of coronavirus has been confirmed at a Sky call centre in Cardiff.
The building on Tyndall street in the City centre has been closed for deep cleaning and will re-open on Thursday.
All staff members have been sent home until then.
Sky released this statement to CJS News:
"We can confirm that a Sky colleague in our Cardiff contact centre has been diagnosed with COVID-19 and they are self-isolating at home.
"Protecting our people is – and always will be – our top priority and so we are closing the contact centre today and sending everyone home as a precaution. We're contacting anyone who has been in contact with our colleague and the centre itself will be deep cleaned before re-opening on Thursday."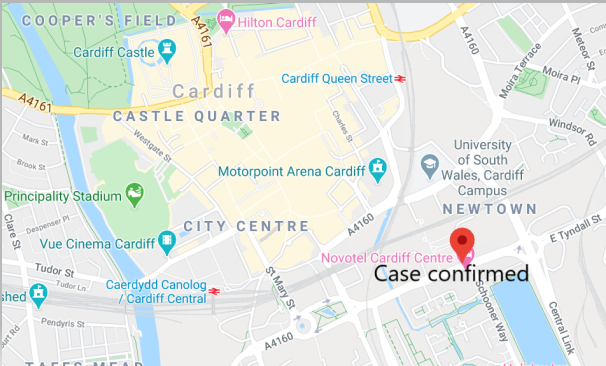 A Public Health Wales spokesperson said:
"To protect patient confidentiality we cannot comment on any individual or workplace."
It's the second time a case has been confirmed in the Capital.
As of 3pm today, when PHW issues its daily updates, there remains six confirmed cases in Wales.
Dr Robin Howe, Incident Director for the Novel Coronavirus (COVID-19) outbreak response at Public Health Wales, said: "Following the announcement by the Chief Medical Officer for Wales on Monday 9 March of a further two Novel Coronavirus (COVID-19) cases in Wales, the total number of confirmed cases in Wales is now six.
"We have identified and contacted close contacts of the latest confirmed cases, and we are taking all appropriate actions to protect the public's health.
"We can confirm that the two individuals are not linked to one another, and that they both travelled separately back to Wales from different parts of Italy.

"The individuals are being managed in clinically appropriate settings based on the assessment of a specialist infectious disease consultant."
Meanwhile, NHS Direct Wales has unveiled a new online symptom checker to help over-stretched services.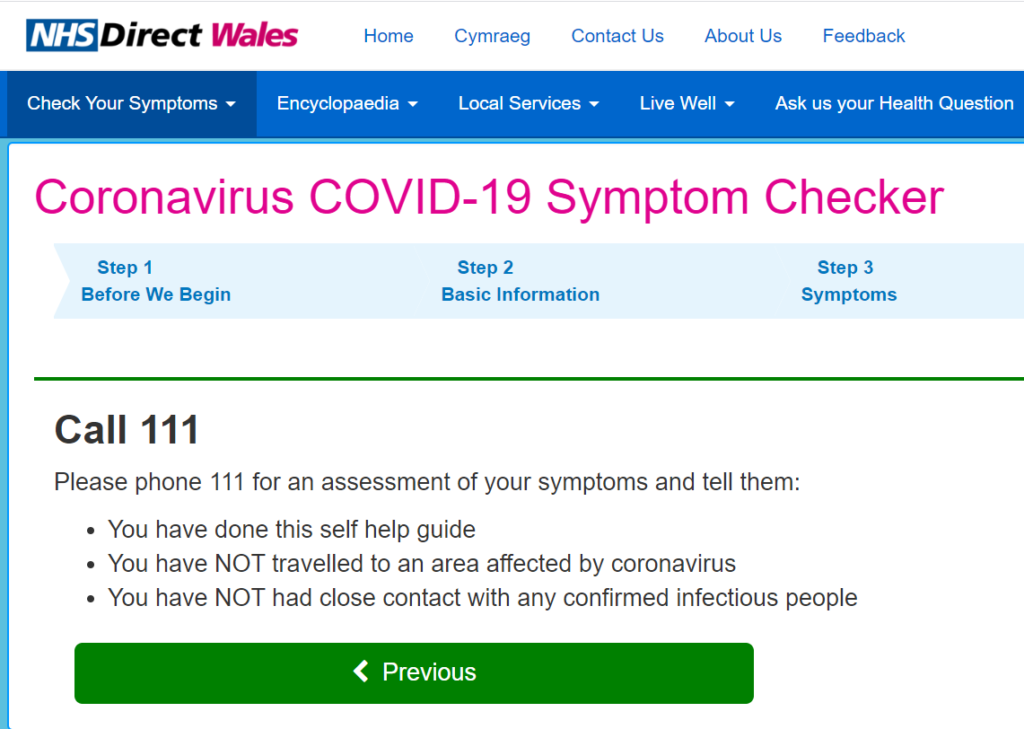 The online tool is designed to stop members of the public who haven't recently traveled to an infected area from calling 111.
The system has four stages.
Firstly, it checks that you are from Wales and then it asks you to give a specific location. Then you are told of the main symptoms and offered access to a self help guide. The online system advises people not to go to your GP or A&E.
This comes after Sky confirmed a member of staff at a call centre in Cardiff has the virus.
You can view the website here.