The Scott Memorial in Roath Park Lake has been repainted and re-lit after six weeks behind scaffolding.
Andy Temple from Cyncoed paid for the work in tribute to his late wife Rosemary and mother Evelyn.
He said he wanted something to "remember them" and to "benefit the people of Cardiff".
"One of the things we loved to do together was walk around the lake. Even when my mother was 97, she loved Roath Park."
His wife, Rosemary Temple, and his mother, Evelyn Temple, both passed away in 2019.
"I've always seen the lighthouse as an icon but sadly, for many years now, it's been neglected," he said.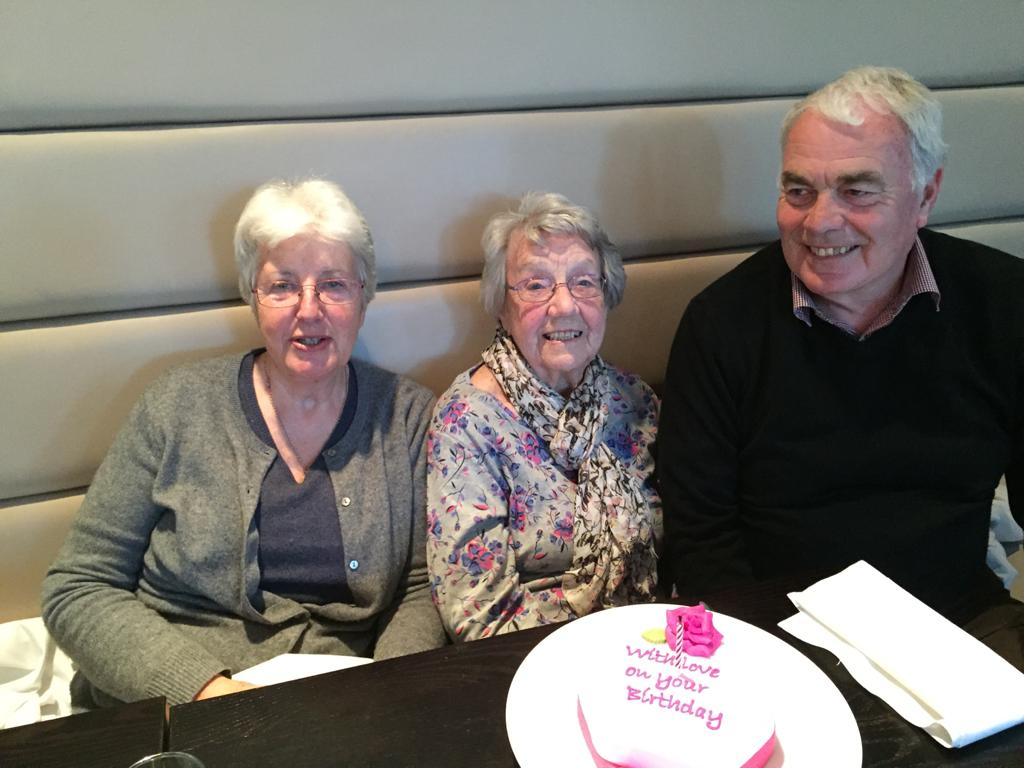 Mr Temple decided to take matters into his own hands by paying for the memorial to be restored.
He originally wanted the lighthouse to be ready "as the first vaccination was due to arrive in Cardiff" as a "sign of hope" but, because of bad weather, the work was postponed for two weeks.
It was last Friday night, the 29th of January, at 5:20pm, when Mr Temple got to turn on the lights and see the fruit of his donation.
"When I pressed the button, dozens and dozens of people came to see," he said.
"It was amazing. It was everything I wanted and more.
"People were taking pictures on their phones and smiling. I hope I've brought the community closer during these times".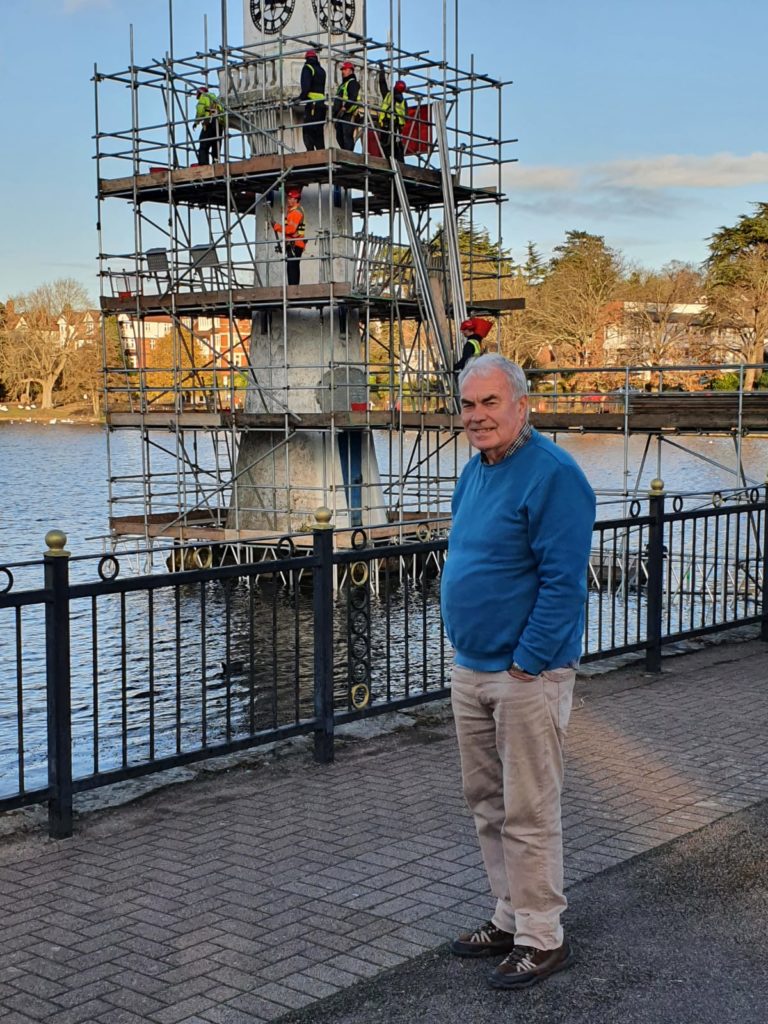 Not only do passers-by appreciate his donation, but the public have turned to social media to thank him.
"The reaction has been amazing. I've had over 3000 likes on Facebook," he said.
"But I didn't do this for public attention. I did this to my wonderful wife and mother, and to be honest, to the people of Cardiff who love the place just as much as they did".
The Scott Memorial was built in memory of Captain R.F. Scott, an Antarctic explorer and the crew of S.S. Terranova, who lost their lived when sailing from Cardiff to the South Pole in 1910.
Mr Temple had hoped he would be able to go to the nearby café for a gathering after seeing the final piece of work, but lockdown restrictions did not allow that to happen.
"That's the only thing that spoilt it. I would've enjoyed having a cuppa and chat afterwards!"