A devastated disabled man in Cardiff is appealing for information after the heartless theft of his specially adapted wheelchair bike, designed to help him exercise during lockdown.

The power assisted hand cycle, DaVinci Motobility 8 Speed Keyde, was stolen from a property on Verallo Drive in Leckwith around 4.30pm on Tuesday, January 26th.

Ashley White, 37, was working when thieves broke into the communal shed in which the bespoke bike was stored.

Mr. White had only bought the £3,000 tailor-made equipment last month and had travelled to Liverpool to get it adjusted. It took three months to make and even longer to save up for but Mr White felt it was a worthwhile investment to improve his mental and physical health during lockdown.

"It was to get me out, to get me a little bit more independent, keep me fit, keep my mental health well," he said.
"Being stuck indoors because of coronavirus and working from home, I'm not getting out."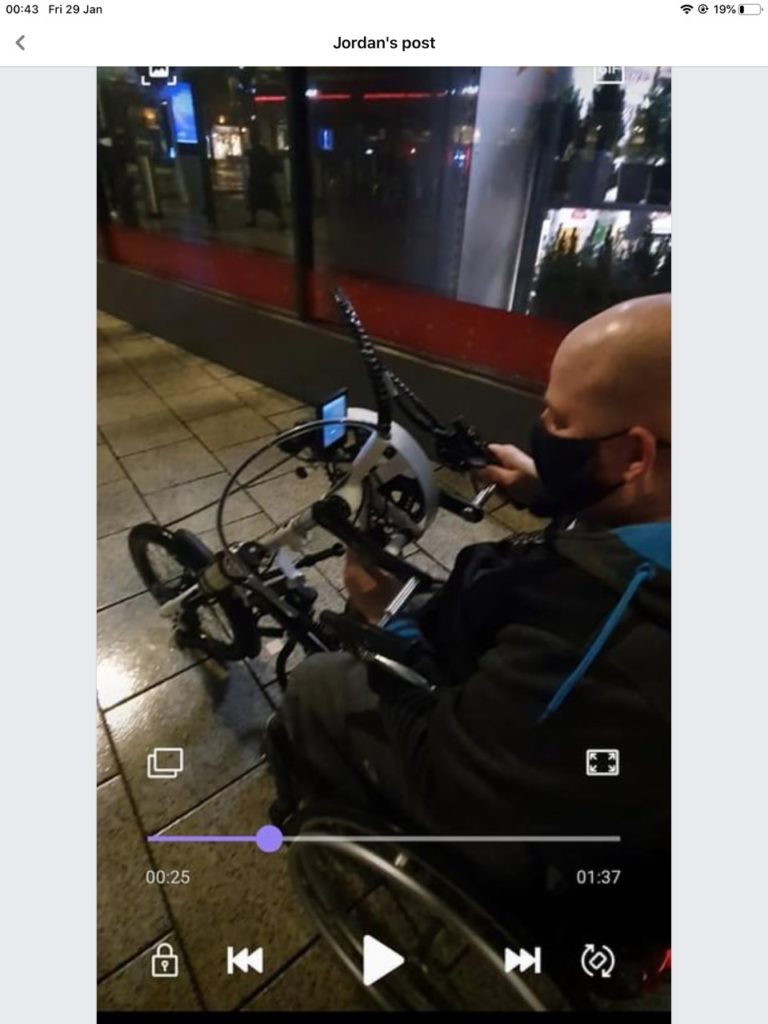 The loss of the specialist bike has had a "devastating" impact on the loss of his independence, as he explains he now finds it harder to get around as easily. It was only used twice before it was stolen

Recent data from a survey from the ONS shows that there has been a significant impact on the health and wellbeing of disabled people in the UK during the Covid-19 outbreak – with many experiencing a higher level of stress and anxiety than before the pandemic.

Mr. White called for anyone who may know anything to "bring it back because it's the right and moral thing to do."
"Its totally useless to anyone else, its bespoke to me and me alone."

South Wales Police are investigating the theft and are appealing for anyone with any information regarding its whereabouts to contact them.

They can be reached at 101 or anonymously through Crime stoppers on 0800 555111, quoting the reference number 2100029849.