Learning online is having a detrimental effect on the eyesight of children, a campaign group claims.
As pupils aged three to seven return to classrooms in Wales this week, Us For Them Cymru is calling for all children to return to school and move away from screens as soon as possible.
Parents involved with the group have raised concerns about their children's vision and other physical problems, such as headaches and back aches.
Lydia David, from Newport, is a member of the campaign group. Her nine-year-old son had to have glasses after the first lockdown and is now worried the problem will get worse if he does not go back to school soon.
"When he had his eye test when he was eight, his eyes were fine," she said.
"Then he went back in August, so this was only after one term of being at home, and the optician said his eyes were a lot different.
"I asked is it because of excessive screen time and she [the optician] said that that was probably the cause.
"We're in the middle of February now. Who knows what his eyes are like now."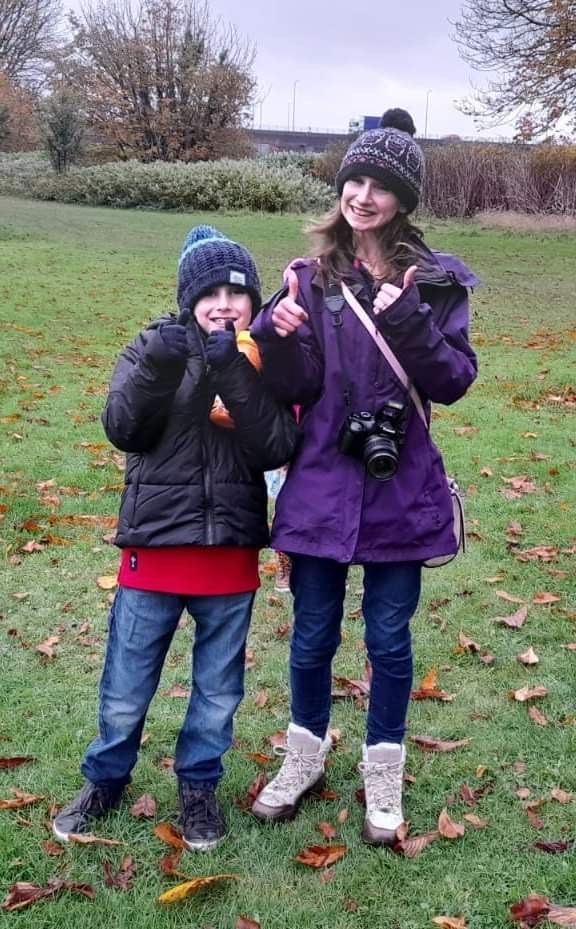 Optometrist and senior lecturer from Cardiff University's School of Optometry, Margaret Woodhouse, says that excessive screen time is always a problem for children's eyes with televisions, computers, tablets and phones becoming ever more accessible.
She says that online learning, and in particular looking closely at screens for longer periods of time, could be increasing the risk of children developing conditions like myopia, more commonly known as short-sightedness.
She explains: "It's very bad for children to spend excessive time on screen.
"There's plenty of evidence which shows that doing close work for a prolonged period of time is harmful for children's eyesight. So this is especially important to keep in mind when children are doing home schooling and having lessons on screens and so on."
She said that more needs to be done to raise awareness of the 20-20-20 rule: "After 20 minutes of screen time, you should take at least a 20 second break, and look at something that's at least 20 feet away.
"There's very good evidence that time spent outdoors is preventative of developing myopia."
Without a clear date from the Welsh Government as to when all pupils will return to schools, for most children across Wales, getting back to the classroom and away from the screen is not yet an option.