Two enterprising community groups have united to turn the growing problem of discarded nitrous oxide canisters to their advantage.
In spite of the hard work of Cardiff's street cleaners, it's all too common to spot litter when walking throughout the city.
Amongst the cigarette butts you may notice a glint in the gutter or hear a rattle in the rubbish on collection day. That's often empty canisters of nitrous oxide.
It is normally used in medicine as a light anaesthetic or in the culinary world to charge whipped cream –lending them the nickname 'whippets'.
However, they are also known as 'laughing gas' and used recreationally as a drug.
Nitrous oxide is consumed in large quantities over a short period of time due to the brief nature of the high.
This means that it is very rare to simply find just one canister. Instead, it's far more common to find a large number in the same location.
To add to this, despite being made of steel – a commonly recycled material – Cardiff Council is unable to accept these canisters for recycling.
So, what happens to them?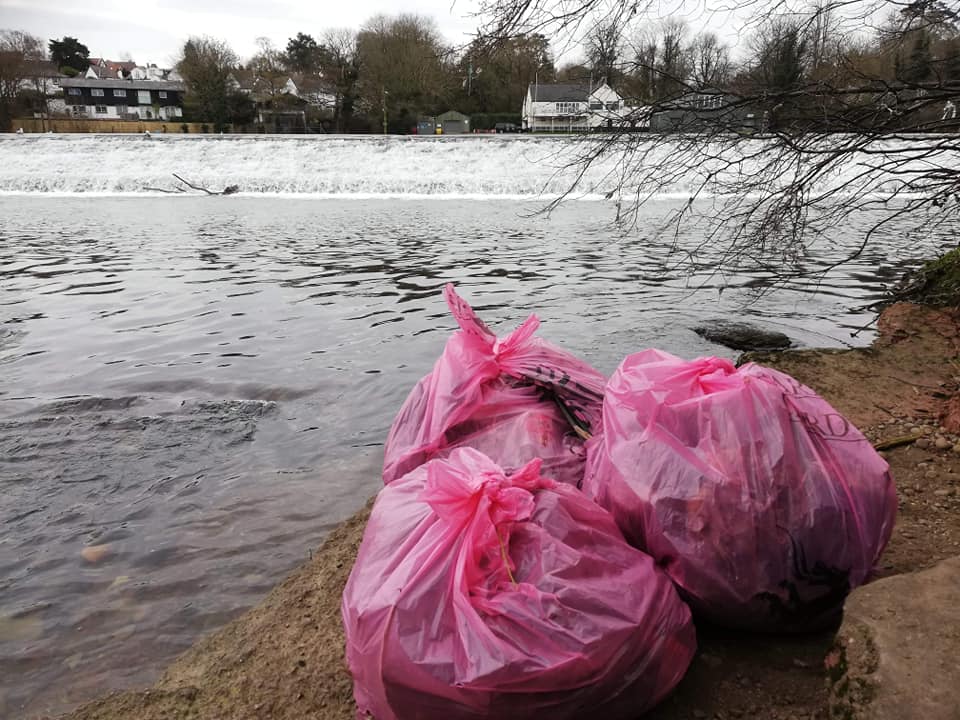 The Rebel Mams of Gabalfa have been making something of a name for themselves throughout lockdown; a seemingly inexhaustible troupe of mothers that have created communal gardens, provided groceries to those in need and now, are helping to recycle the unrecyclable.
Pam French, a stalwart member of the group, called for help on Twitter to clear the growing number of cartridges from the River Taff and Llandaff North area.
When looking to dispose of them sustainably she was turned away by Cardiff Council, which stated it is limited in terms of what it can and can't recycle, and that each council has different limits.
However, in teaming up with Cardiff Rivers Group (CRG) last week, the Rebel Mams have found a doubly beneficial solution; not only can they recycle the cartridges successfully, but they are also able to sell the scrap metal through EMR Metal Yard in order to raise money for CRG.
The initiative has been so successful that people from all parts of the communities have joined in.
"We've hardly found any canisters over the last few days because they've now become like a really prized commodity," Pam laughs.
"There are all these old ladies collecting them and then I have to go round all of their houses on my bike picking them up."
With steel currently floating around £120 a ton, it will take approximately 3,000 of these silver bullets to fetch triple figures.
So, whilst Cardiff Council aren't able to help just yet, the combined efforts of the Rebel Mams and CRG has the litter-pickers laughing all the way to the bank.