Charity Chwarae Teg has partnered with female politicians in the Senedd for an event to encourage young women into politics.
Twenty girls aged 16-22 from across Wales have taken part in this year's Lead'Her'ship programme. During the day they each shadow a Welsh MS, listen to a panel discussion and visit First Minister's Questions.
Tomos Evans, the charity's Policy and Public Affairs partner, says the conference hopes to help young women to see themselves as people who can make a difference.
"We can't solve all the issues to make sure we have a genuinely representative democracy, but we can do our little bit to really encourage young women to see politics as something for them and that there is a place for them".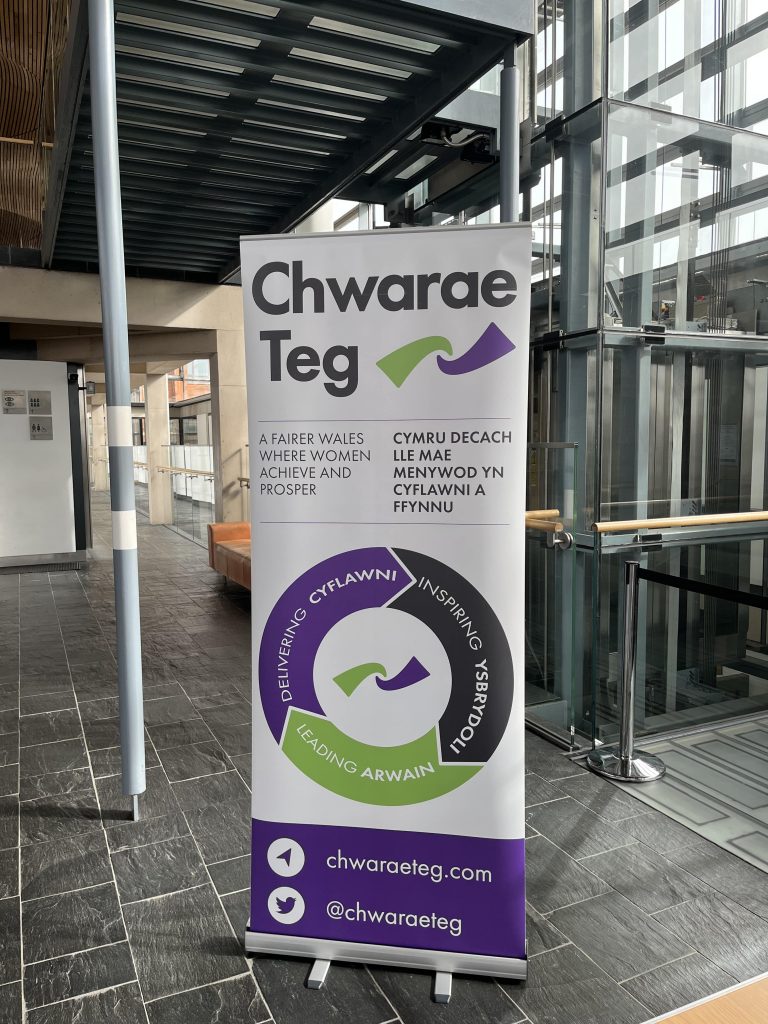 This is the fifth year of the Lead'Her'ship programme and he says they've seen a real impact on the girls they work with:
"In years gone by there have been women that we have brought to the Senedd and they've started their own campaigns and they've been in touch with their local representatives. It really is to try to tackle those areas where you don't have the connections to make your mark".
Conservative MS Natasha Asghar has sponsored the event this year, she is the first Welsh MS to be a woman of colour. Asghar worries that attempts to boost the diversity of the Welsh Government – such as plans to increase Senedd membership – will have little tangible effect.
"Over 100 million pounds is going to be spent on having more politicians which is fine. But the problem I have is that in the aim of saying we want to have more members because of diversity, no political party has been able to decipher how they're going to actually achieve that. You want more women? Great, fantastic. Tell me how you're going to do it".
Women make up 43% of Senedd members here in Wales, this is relatively high in politics but still a significant imbalance and a drop in representation from 2019.
But interest in pursuing political roles is lower than the gender balance may suggest. In the last Senedd election, only 30% of candidates were female.
Yet the girls attending the event remain positive that progress is being made. Ella Groves is a history and politics student at Cardiff University. She wants to be a politician.
"Both as a woman and someone who doesn't have many family connections, it can be quite hard to get your foot in the door, get work experience and see what life is like for a female politician. But there have definitely been steps forward to help women into politics."
Saaya Gopal was also keen to learn more about life as a female MS:
"Not only as a woman but coming from an ethnic minority as well, it's harder. Sometimes these can be boundaries but I just think it's important to grab these opportunities and make the most of them".
Tomorrow is International Women's Day and the theme this year is 'Equality and Embracing Equity'. A number of charities and public bodies will be hosting events.