Splott is the traditional part of the City of Cardiff with a strong community focus centred on schools, sports teams, and pubs. Splott originates from 'A patch of land' which was named by early English settlers. Here are 10 things you need to know about Splott.
1. Splott Flea Indoor Market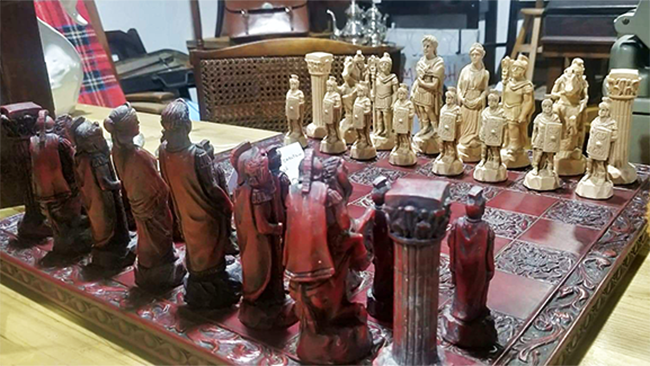 The market is one of the largest auctions and market site in Wales – making it a tourist attraction in Splott. There are a variety of collectables, paintings, china, and jewellery are just a few things available in the market. You will certainly be able to find plenty of treasures every week as the stock changes to provide new products.
The Nostalgia café at the market is a lovely place to relax and meet up with family and friends. "I meet here once a week with friends and to meet other likeminded people. The food is fabulous. I enjoy the atmosphere of the stalls and the staff are always welcoming and helpful," said a local in the market place.
2. The Theatre Group
People who are passionate about the arts and theatre culture won't miss this quaint place in the streets of Splott. Operated by BAME company, it works across the UK and brings about social changes by telling stories via theatre. The organisation pays attention to different voices from different social groups. Here we have a lovely and friendly project coordinator, Rhys, who vividly describes the programs they have finished and the ones they are still working on, including 'The Islands' and 'No one likes us'.
3. Employment support program

The Old Library is open for people who have any problems with their job searching and skill training. The program is sponsored by the Welsh Government, aiming to help jobless people or someone in desperate need of improving job skills, as well as advice on keeping a healthy mindset when working. The program not only gives a hand to people in need but also helps to build a harmonious society. People interested in improving their skills can pop into the library on Wednesdays from 10 am to 12 am.
4. Splott's dragon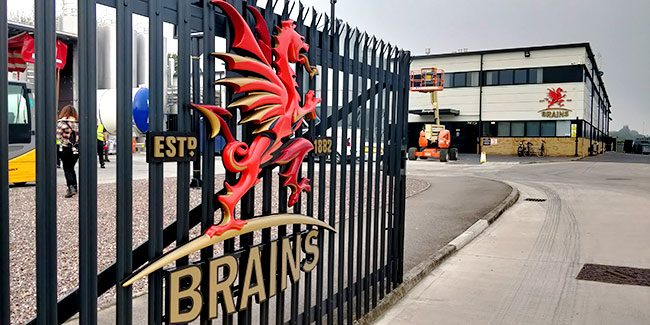 Brains the regional brewery was founded by Samuel Arthur Brain in the year 1882. It was first located at the Riverside, which is now nestled in a very calm and quiet district Splott. HRH the Duke of Cambridge inaugurated the Brains Dragon brewery on 16th March 2019.
The reception desk of the brewery is beautifully decorated with the barrel's wooden pieces. There is an assembly hall in which the family tree of the Brains' founder can be seen. Unfortunately, they don't allow access beyond the reception area.
5. Church Glass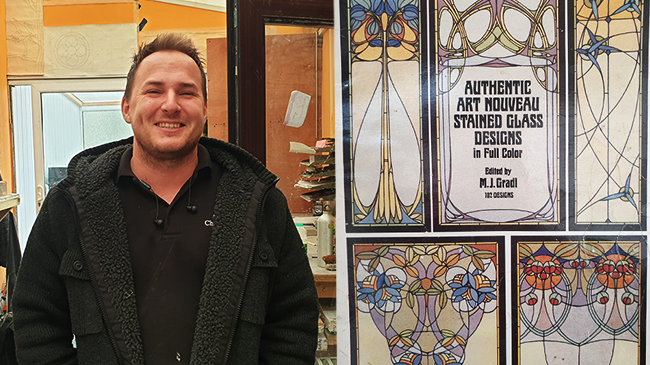 In the quiet streets of Splott lies a small store with a yellow sign named Church Glass, a family business that has been running for more than ten years. The place which was once run by Gareth Willams was passed down to his son Gethin Williams, specialising in making stained glass and leadlights for churches and houses alike. Gethin developed an interest to run his father's business at a young age and had an aptitude for the job. He is responsible for creating, designing, and developing the glass used in different ways. Surprisingly, this small-time business appears to be doing well despite the slow market in Splott. The art of creating neatly cut glass by adding colours and designs to create a masterpiece still lives.
6. Splott Star Hub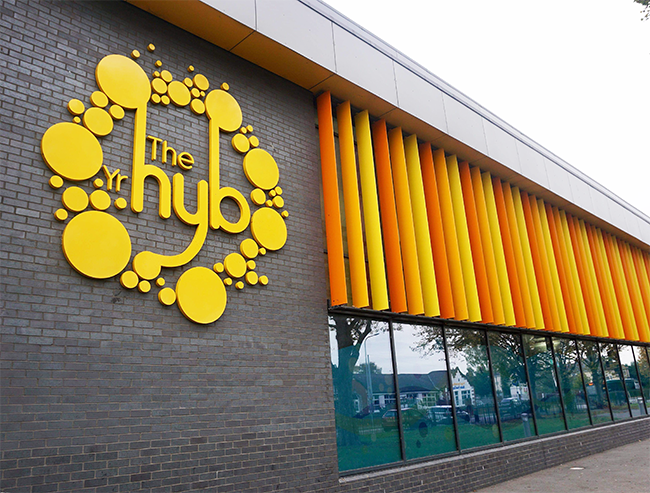 The Splott Star Hub, the building worth £6 million has a library, multi-use community rooms, and a community cafe open to everyone and anyone. The Star Hub opened in 2016 and has been a centre point in Splott for people to enjoy ever since. Splott is part of the STAR area of Cardiff STAR stands for Splott, Tremorfa, Adamsdown and Roath. Four inner-city suburbs born out of the industrial revolution. There is something for everyone at the Star Hub from swimming to yoga, to reading.
7. Rugby club in the Old Library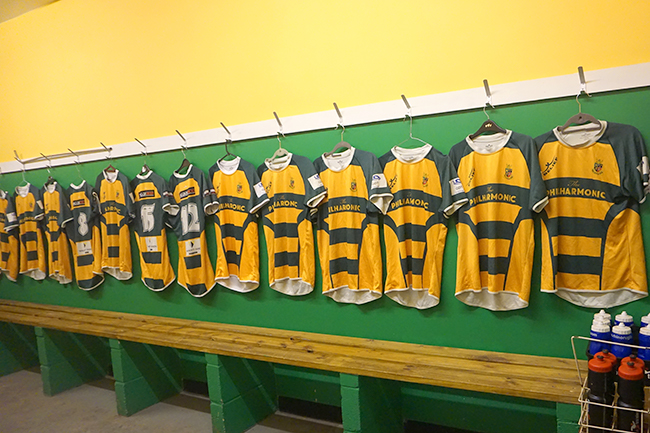 Wales is famous for its high reputation of Rugby that every weekend people from all over the world get together in Cardiff to watch various rugby matches.
If you are a big fan of rugby, you cannot miss it: Old Illtydian RFC, a local Rugby club in the Old Library, Splott.
Old Illtydian RFC was constructed in Splott in 1929 and it moved the base to Splott Old Library in the year of 2013. The club is a member of the Welsh Rugby Union and it has three kinds of rugby teams: Seniors, Youth, and Juniors. The rugby club runs senior teams with the firsts team playing in the WRU leagues and their home pitch situates at Moorland Park, just opposite the Old Library.
8. Dance School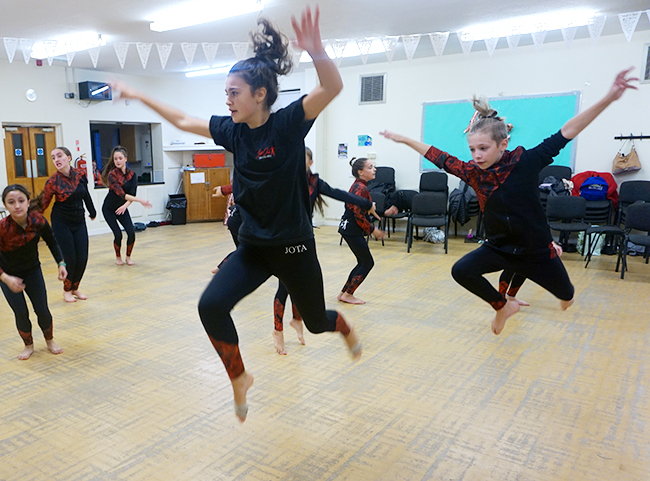 If you are interested in taking some dancing courses at a reasonable price, Just One Theatre Arts can be a good option.
Situated in the Splott Road, the dancing studio looks simple from the outside but has great value inside.
The school offers a variety of dancing and theatre performing courses such as Ballet, Jazz, Contemporary, and Lyrical etc. for both adults and children from Mondays to Saturdays. The owner of the school said that he wanted to offer good quality courses at a reasonable price so that more people could enjoy dancing there.
Even more worthy is that one competition team trained by the school just won the 2019 National Prize for the Broadway Jazz Dance.
9. The Century Church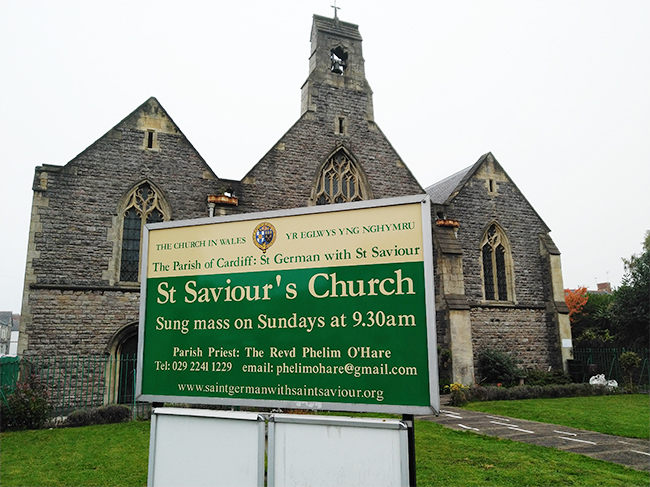 St Saviour's Church, located on the Splott road where now today Splott's main thoroughfare, is the witness of Splott's history.
Splott used to be an urban area of Cardiff, it was absorbed into the expanding city. In the 19thcentury, many churches were built and one of them was St Saviour's Church. Though lack of spire, its appearance looks like St Mary's church, Tenby.
St Saviour's church went through wars and an unsuccessful theft of the valuable leaf roofing in 2011, it still kept and continued to be the witness.
10. Street art of Splott's Baby Murder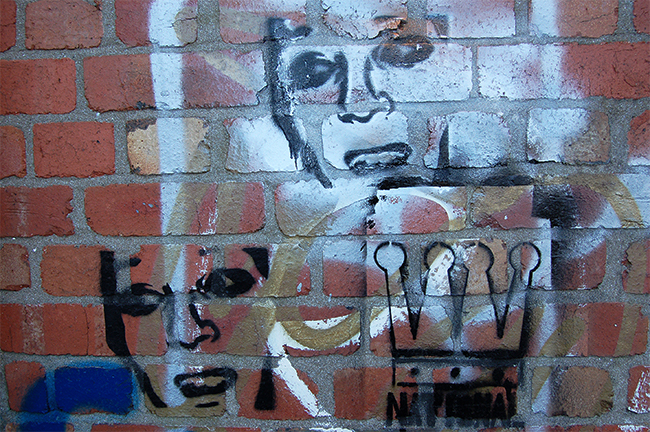 Leslie James was married twice before, but after each marriage ended badly she relocated to Splott. She gave an advertisement in a local newspaper for purchasing babies. In Victorian era it was very common to purchase unwanted children from their mothers and the person who did so was called as 'Baby Farmer'.
Leslie received several enquires after advertising, she bought around three babies. Later, the police charged her with the baby murder despite of her denial. She abandoned one uncovered baby that eventually died due to the low temperature on Splott road bridge. Leslie's case was collected by Cardiff author John F. Wake in his book.