With big labels selling everything for cheaper, Cardiff is blessed to have initiatives that highlight local shops selling products with a personality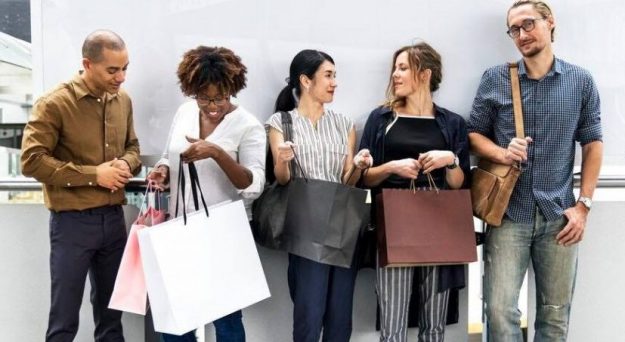 Locals are slowly forgetting the value of using products made by their own townsmen as big brand labels are luring customers away with their discounted homogenous products  
In 2018, overwhelmed by sales offered by big labels that couldn't be competed with, local business owners Rhian and Luke came up with the idea of Cardiff Gift Exchange for local businesses in Cardiff. They created a page called Cardiffgiftexchange on Instagram and invited all the local businesses to participate in a gift exchange (exchanging products or services) on the upcoming Black Friday. It turned out to be a huge success with around 50 businesses wanting to participate and the page gaining around 300 followers in a day.
"We didn't expect it to be so popular – it was just an experiment in what free time we had, but it ended up on BBC Radio Wales and seemed to be received well by the local independent businesses," says Rhian Pitt, co-founder of Cardiff Gift Exchange.
This year, they have come back with a gift exchange for Valentine's day where anybody can exchange a product/service from one of the participating local businesses.  
The gift exchange is not only an exchange service, but it is also a platform to bring local small businesses closer to their customers. I checked out some of the businesses promoted by the page and present to you some of the most unique stores that can't be competed with in terms of their quality and originality.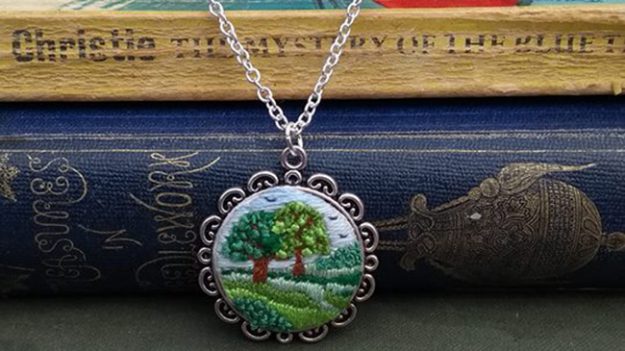 Combining recycling with embroidery, Natalie Gonthier hand embroiders on used fabrics (from thrift stores and unwanted fashion or donated by friends) to create accessories like cufflinks, brooches, necklaces, hair clips, earrings, rings and even bookmarks. Even for packaging Natalie uses old book pages. She thinks that these book pages add a sense of history.
Not only is her product interesting, but the story behind her product also adds to the character of the brand that she is creating. "I fell into embroidery after a chronic illness left me unable to paint and work as I had done previously," Natalie said when she spoke about the small scale of her work.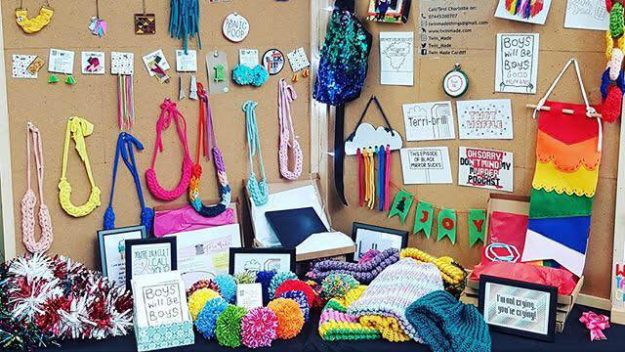 Twin Made not only gives you the chance to buy its colourful and positivity-filled products, but it also enables you to make them for yourself by holding creative workshops. Charlotte Peacock, founder of Twin Made says, "From sewing your own dungarees to creating a Macrame Plant Hanger all our classes are designed so you come in, create something and have the ability and confidence to make more at home."
The products that they make are inspired by a combination of factors like a need to learn, colour podcasts and politics. People can visit their premise in The Bone Yard any weekend and attend a workshop or buy the products like pom poms, sweatshirts, cushion covers and much more.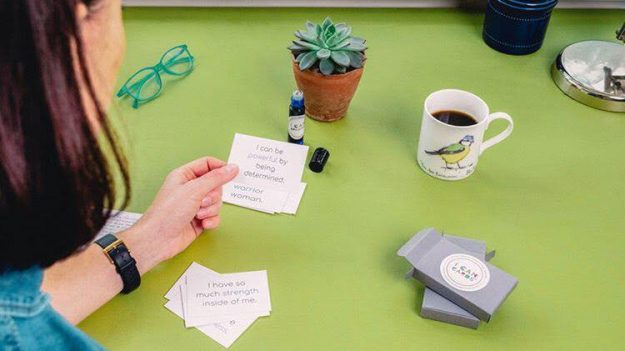 I Can Cards are some comforting and realistic affirmations in the form of cards in a box for people who are struggling. The topics they mostly revolve around are – Mental Health, Single Parents and Self-Love.  
Amy, the founder, herself had been through depression so she understands exactly what the buyer needs to hear. "It started it in 2017 when I had postnatal Depression and found affirmations really useful but found some of them unrealistic like 'good vibes only'. I developed packs around depression, anxiety and single parents, with groups of people that had been through each subject themselves." she says.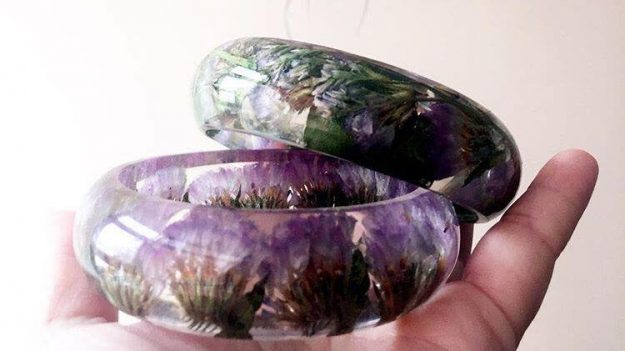 Amy, a self-taught jewellery maker specialises in making handmade resin jewellery containing real flowers and plants in them. "The jewellery that I create endeavours to capture nature and abstractness, and most importantly to remind us to be in the moment," says Amy about her work.
Passionate about her work, she started this business as an outlet to have more opportunities to do what she loves in her everyday life. Amy gets ecstatic to meet people who admire her pieces.
After having run a pottery studio in London for 5 years, Sarah now creates functional and hand-built ceramics from high-fired flecked stoneware in her home studio in Cardiff along with teaching pottery to adults with learning disabilities.
Her website says that her desire to make functional pieces results in ceramics that explore the balance between fragility and strength, with each bespoke piece exhibiting her signature soft colour pallet.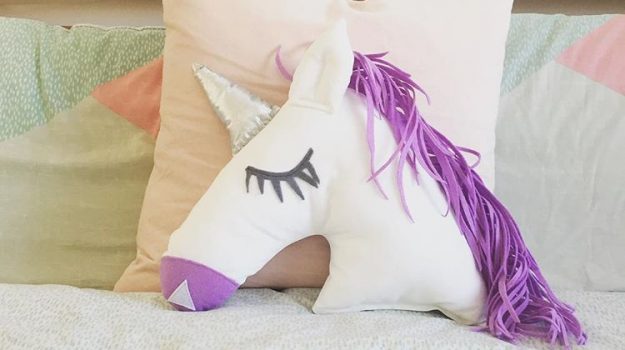 Pixie Porch creates funky and colourful pieces for modern interiors as well as accessories for children's nurseries. Everything that she creates is handmade and she even takes requests for her items to be personalised.
An alumnus of Cardiff University – she specialised in print design in her textiles course. After working as a visual merchandiser for many years she started an Etsy shop showcasing her creativity while working part-time. She says, "I've since become a mother and now fit my sewing around the baby."
On her plans to expand she says, "I'd like to print my own fabrics and sell a variety of homeware, but at the moment I'm just working in the spare room with a sewing machine."
Both the exchanges held until now have been great successes and have solved their purpose of making the businesses more popular and bringing them closer. The gift exchange wants to expand the initiative to include local people with skills who can provide services as well.