Visitors to a cafe in Cardiff got to experience a taste of the future when they were served by digital waiting staff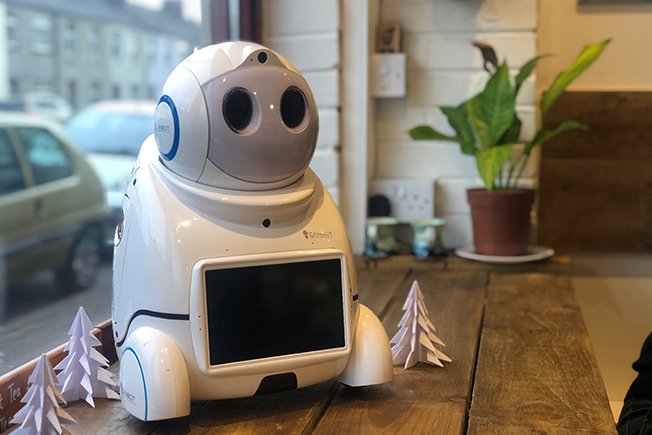 Customers at a cafe in Cardiff were among the first in the country to experience being served by robotic waiting staff.
The 816 Home Cafe decided to use artificial intelligent staff to reduce labour costs, improve work efficiency and also draw customers' attention.
In the past few years, almost all its orders came from companies and schools nearby. "but due to the impact of Brexit, we lost those orders and had to face the stress of survival." Said Vicky Chung, 45, who own this cafe with her husband Teck Hin Wong.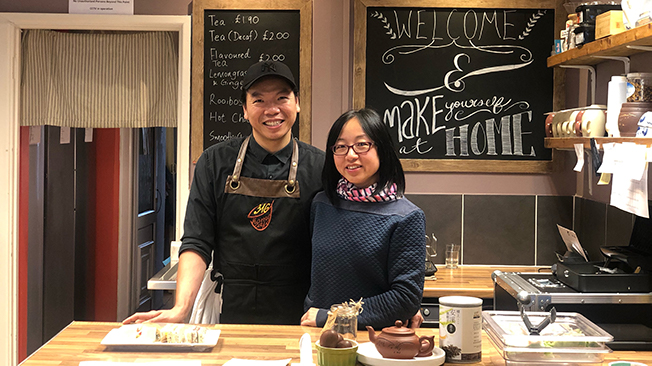 They build up a relationship with robots by an accident.
"At very beginning, I was interested in robots who could help me do some works, like making sandwich." Said Teck Hin Wong, 45, both chef and owner of this shop. Like most chefs, he has to do a series of tedious and complicated jobs for preparing meal.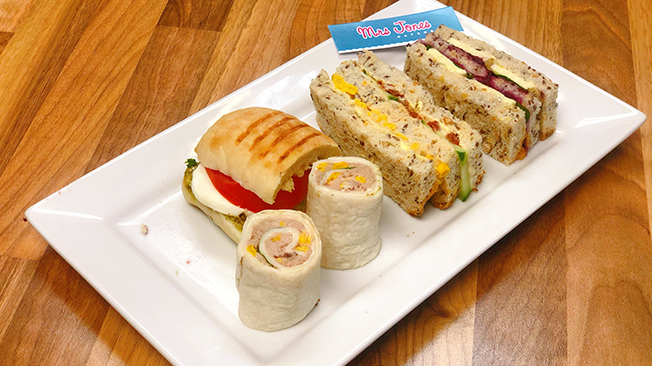 "By an accident, one of my friends Dr Esyin Chew, an expert of robot technology at Cardiff Metropolitan University, are doing her newly robots program with wales government."
It seems like a window opened for them to save their business. "I think it is win-win." Said Mr. Wong, "She could test her robots in my cafe and I gain opportunities to attract new customers."
Ten years ago, robot-chefs and waiters were pure sci-fi. Today, they are a reality.
In August 2019, The Tea Terrace, a British chain of restaurants and tea rooms based in London, has become the first in the UK and Europe to introduce a robotic waitress to serve its customers.
In an industry keen to slash labor costs and increase profits, further automation seems inevitable.
However, does it means robots will replace all human jobs?
the industry mantra is that automation will allow it to redeploy staff more effectively. job will change, if not immediately decrease in number. Jack said, "replacing manual services is not our goal, as we all know, reasons for people prefer manual service is that they are warmer than machines.
"But the use of robots does impact some jobs at this stage now. the biggest change would occur in kitchen staff and managerial staff." As robots are employing to do some work in kitchen like cutting, delivering.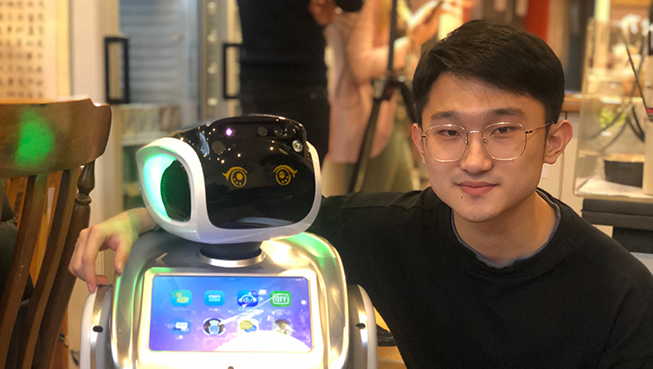 Jack's team has already entered into a partnership with welsh government, "within the next five years our robots would be used in education, healthcare and service industry." said Jack.