With classes moving online and universities adapting to blended modes of learning for the past year, how has this impacted fashion students who are used to a hands-on approach to design?
It's been a year since the pandemic changed the way universities function, pushing them to move most of their teaching online and adapt new forms of blended learning. For theoretical courses the shift was easy, but for courses that require a hands-on approach, going digital was more difficult.
Students who study fashion have found it particularly hard as their courses are usually very practical and involve long hours in design studios. Going into the course last year, students were very worried about what it would be like to study online but looking back at the last year, they believe it to have been a positive change that has helped them grow as designers.
Amelia Kennedy is a second year fashion student from the University of South Wales. She explains, "It has 100% made me better in so many ways. I never thought I would gain so much digital knowledge. I'm somewhat thankful for the current situation because it's changing us into adaptable designers. We're now able to do so much more with Illustrator, InDesign, Photoshop etc."
The fashion industry relies heavily on digital skills and this mode of online teaching has pushed upcoming designers to work on this aspect and keep up with the needs of the times. The old way of drawing dresses on paper does still exist but to be a successful designer today it goes much beyond that.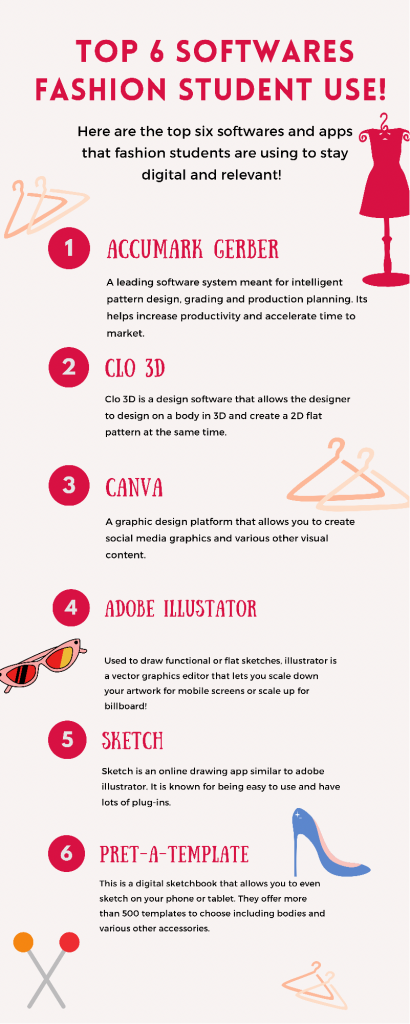 Joanne Terrar Young, a lecturer in fashion design at the University of South Wales, helps students adapt to the digital mode of learning and believes that it's extremely important to learn these technical skills.
She says, "Technical skills in these packages are highly sought after in the industry. Designers still need an understanding of construction, fabrics and cutting, but these prototypes are much faster to create. You now need to back that up with accurate detailed plans that can take your design into production at a budgeted cost."
She finds that this mode of learning has helped her students grow and learn more as they're learning to adapt to realistic industry situations that work on remote manufacturing.
Joanne adds, " Often the factory/maker is in another city or even country. Then you have to rely on your technical drawings and emails to the production team who will make the item for you. The success of the project relies on your accuracy of visual and written communication."
Without access to campus and machinery, universities had to change any practical garment making projects to a digital fashion illustration and have a technical focus. This was a huge shift but looking back , Joanne believes that this was a successful transition that actually opened up new pathways for designers, pushed and refined their skills faster than usual.
She added this shift also meant fewer sewn garments which would reduce the amount of resources used. She says, "We found this also supports our ethos of sustainability within production and allows more time to focus on the concept and development parts of the process. Students still produce a fully tailored jacket and a fashion object using a technology that has been remotely manufactured."
The fashion industry is undergoing huge changes and fast fashion is in decline. Clothing is a need and people's buying trends have changed immensely over the pandemic which has pushed the entire industry to adapt to this change.
Sustainable fashion is becoming more popular as people are becoming aware of the effects of fast fashion. To push these boundaries of sustainability, producing less is emerging as the way forward. Working digitally allows designers to be more sustainable and they now showcase ideas, experiment and test before making a product.
Joanne adds, "The fashion industry is often at the cutting edge of technology and we have found that the industry has changed and adapted fast through this pandemic". The switch to a digital focus has been very enriching and has helped students grow immensely but it has also been a hard process.
Akanksha Yadav , a masters student at Cardiff Met says that although online learning has its perks it can get difficult to do everything online sometimes. She explains, "There was this class where we needed to study about fabrics and textures and we couldn't quite get it. Everyone was using their own fabric and we didn't get it right."
The shift to learning online has helped many students learn new technical skills and understand the digital aspects of the industry much better. There are lots of challenges that students face with this mode of learning and it becomes hard for them to visualize and create designs but students are adapting to this mode of learning and trying to learn as much as they can. Working in the industry today requires students to focus on the digital aspect of things and this mode of learning is only pushing students to adapt to the new ways of this industry.