Not everyone has the courage to be a freelance, especially when you just graduated from university and the only thing you got with you is a piece of illustration degree paper as well as a big big dream.
The young boy sitting in front of my camera is a little bit shy, with his eyes smiling gently when talking about his Christmas plan. Beside him is a table strewn with manuscripts, black and white photographs and graphic novels. The dim light of the table lamp scatters down, casting a vague figure of him on the wall.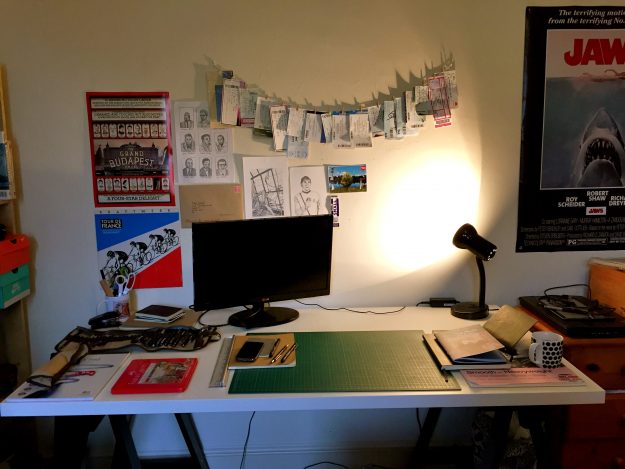 The first time I knew Jake Rowles was through a graphic novel called The Photo I found in a flea market on the Rose Street. It's his book, full of illustrations, without even one word. I rarely read such kind of books before and it took me three times of careful reading to get its meaning.
This 21-year-old illustrator has just graduated from Cardiff School of Arts and Design. Originally born in Barnstaple, North Devon, Jake Rowles chose to stay in Cardiff after graduation to chase his dream.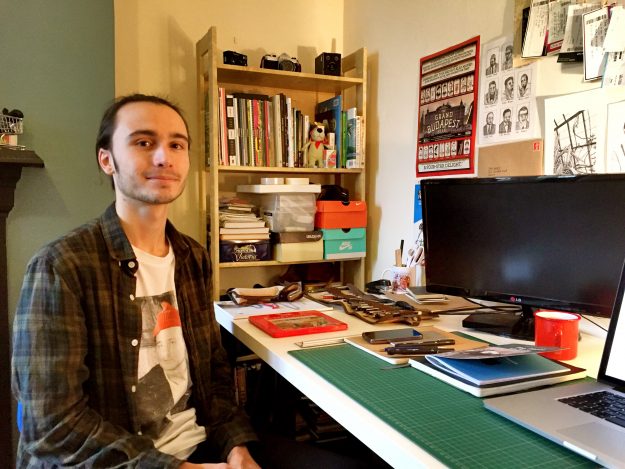 "All my friends chose to stay here so we got a house together to split the bill", Jake loves Cardiff and he added, "Now I'm working in a coffee shop to save money so I could fully concentrate on freelance after Christmas. But I got my bicycle stolen a few day ago and it really bothered me. I need to work, you know."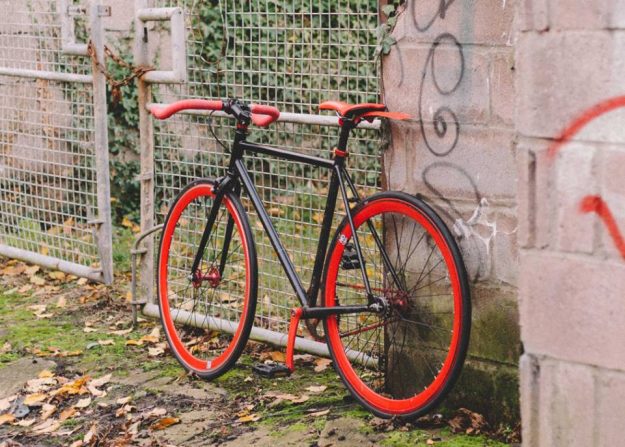 Like every young man who just stepped out of school, Jake is trying to meet the end and make a living on his own. "The most difficult part is that my degree illustration is not really like a job that someone would hire me to do 9 to 5 every day", Jake explained, "It's a kind of freelance. So I have to build that job myself and build my reputation."
The publication of The Photo is a flash of light in his life and a good proof that he can live well and pleasantly by doing his favorite thing in the world.
The novel is made by Jake himself under the influence of 1980s old films, telling a story of a young man who thought he spotted a potential murder in an old photograph found in the Rose St Flea Market.
The beginning of this graphic novel is a burst of inspiration. Jake tried to recall the first time he went to the flea market: "It was in 2014, my secondary year in university. My housemates told me about that. They said you should go along.
"So I went there and bought some pieces of papers, notebooks and maps at the flea market and I scanned them into the computer and put them in my drawings. When the sketches are piling up, the story eventually starts to appear in the drawings."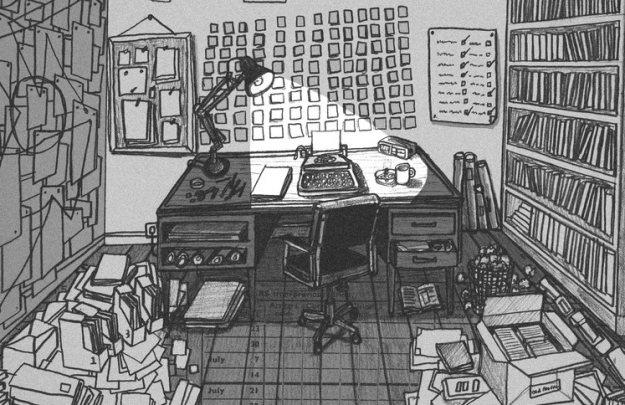 Jake's artistic style is largely influenced by 80s old films. Making a book is kind of his way to make a film. "I'm more interested in themes about obsessions, paronirias, mysteries, thrillers, things like that", Jake seemed really enjoy talking about his creative inspiration.
"So the basic idea of this novel is about someone who really wants to write an amazing book but he gets obsessed by a photo since he realized there's a body in the water.
"I like it when seeing a character get obsessed when seeing him try to find out the answer to something he is dying to know."
Hardworking and talented as Jake, he would get stuck at some points in the middle of his creation: "You'll start to doubt yourself. You can't figure out what to draw. You start to look at things differently, thinking your work is rubbish. Everything just doesn't look right. But the main thing you need to know is to keep working, take a break and carry on with it."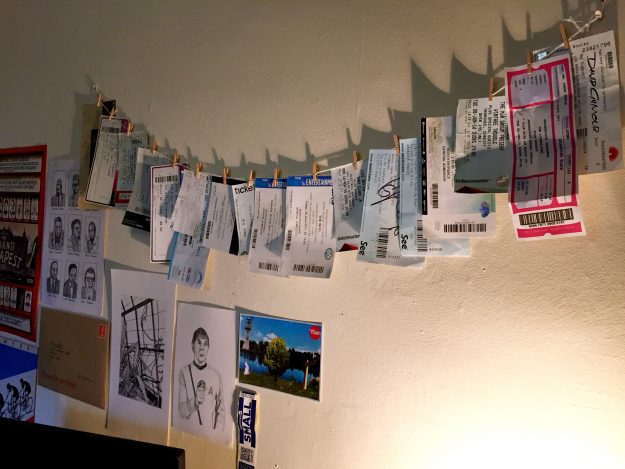 The first time after the book came out Jake showed it to Frank, the owner of the flea market. At the first sight of this novel, Frank never stopped saying how much he likes it. If you go there now, you can still see a small exhibition of Jake's works lying inside the shopping window.
One of his magic secrets of his success is his sketchbook. Jake always brings his sketchbook with him. He said: "My sketchbook is where the ideas started. It's just like, oh, I got that idea popping into my head then I'll write them down as quickly as I can to store those ideas."
When asked about how much money he's earned by himself till now, Jake burst into laughs and said he didn't really know about that: "It's not all about money. I just enjoy keeping drawing. I believe if I keep working on that, I will eventually make some money, but that's just not my purpose.
"Don't think too much about how your passion can pay you, but how you can pay for your passion.
"If you're lucky enough to have something you're talented for or you're really enjoying, you need to stick to that. Not everyone is so lucky to get that. And I'm pretty sure that being a freelance illustrator is something I'll stick to for my whole life."
This is a short video about Jake Rowles's daily work and his plan after Christmas.
.embed-container { position: relative; padding-bottom: 56.25%; height: 0; overflow: hidden; max-width: 100%; } .embed-container iframe, .embed-container object, .embed-container embed { position: absolute; top: 0; left: 0; width: 100%; height: 100%; }