The awarded author Cynan Jones told yesterday at Waterstones in Cardiff that his first book wouldn't have been published if he hadn't used a trick.
Cynan Jones is known as the author of The Long Dry, Everything I found on the Beach, Bird Blood Snow, and The Dig, which won the Wales Book of the Year Fiction Prize.
However, 10 years ago, Jones was refused to publish his book and told that if he wanted to get his book published, it needed to be longer, it should be at least 38,000 words book.
"I printed it out, old-fashioned style. And gave it to them (publishers). And tell them here we go, it's 38,000 words  and they read it,and they thought great! we'll publish this. I'm not sure to this day if it was 28,000. But I knew that if I sent it to them electronically, it's just immediately gonna work out like 'it's gonna be too short'," said Jones.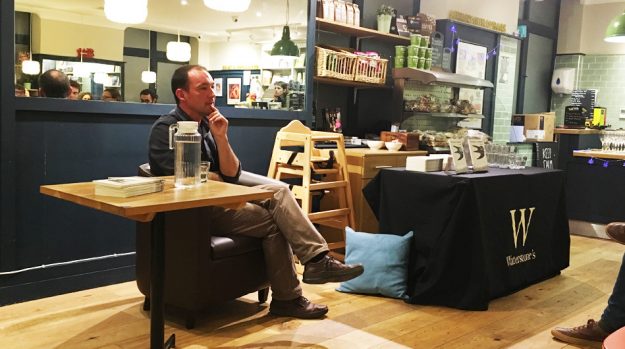 In fact, his first piece was not The Long Dry, because what he wrote first was an 18,000 words book, which was regarded to be too short to be published as a book.
Although Jones was told that his first piece should be 4-5 times bigger to be published, he didn't change the length.
Eventually, the first short piece became a part of an anthology.
He said: "I wasn't trying to be being stubborn. I just really believed that what I've done was 18,000 words book, which was right."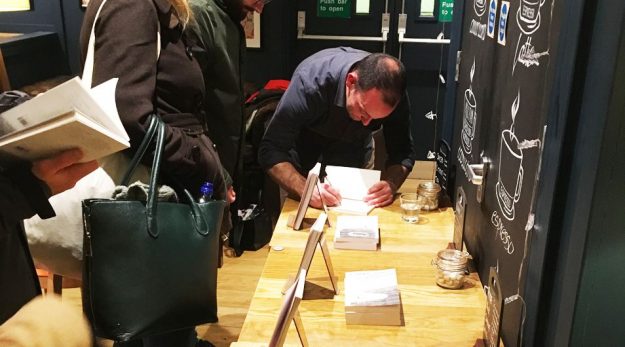 "I'm trusting readers to be intelligent great people that all you are, to build the rest of picture rather than describing everything for them," said Jones.
His strong trust to readers might contribute to make his books always short.
Jones' latest book Cove (£9.99) was just published on 3rd of November, and available as both paperback and Kindle Edition.
Amazon: Cove (Paperback: £9.99 Kindle Edition: £6.99)
The book is also available at Waterstones in Cardiff.
.embed-container { position: relative; padding-bottom: 56.25%; height: 0; overflow: hidden; max-width: 100%; } .embed-container iframe, .embed-container object, .embed-container embed { position: absolute; top: 0; left: 0; width: 100%; height: 100%; }