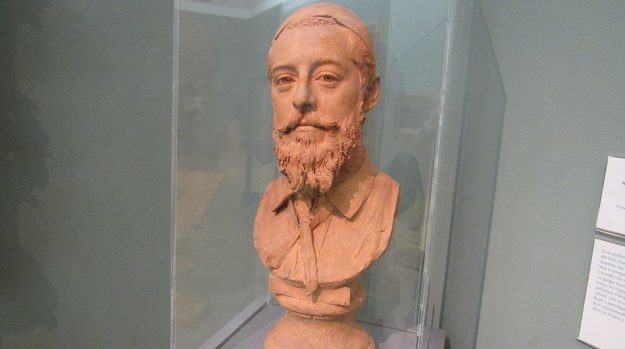 The National Museum in Cardiff boasts an impressive selection of art, historical art from across history and a fine selection of contemporary and modern art. In my case, the latter forms of art have always been utterly lost on me, but my love of history and mythology has helped me develop quite a taste for more classical forms of art.
Upon walking into the Museums' historical art section, you are granted an excellent first impression as you are immediately presented with a truly iconic piece of Welsh art, The Welsh Division at the Battle of Mametz Wood by Christopher Williams. It is a magnificent painting, perfectly capturing the brutality and savagery of the famous battle, an image made all the more poignant to those who know of the battle's controversial legacy.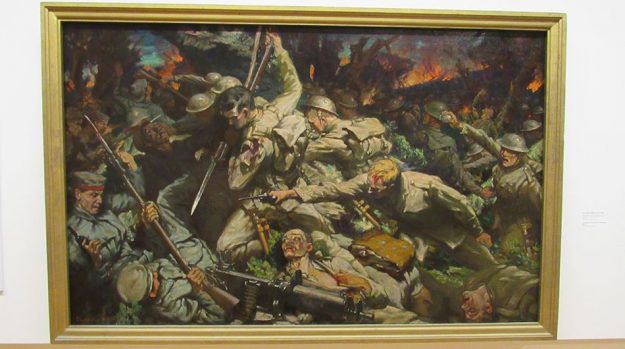 For any potential visitor concerned about their visit being overly depressing however, mere feet away from the visceral depiction of death and destruction on an industrial scale is a much more charming piece of art, a white marble sculpture of Musidora from James Thomson's poem Summer, the first of the exhibit's many excellent sculptures.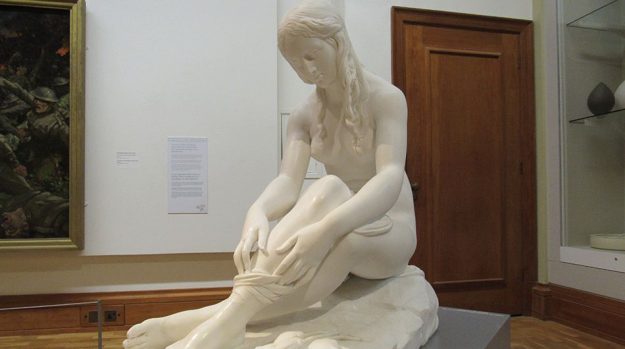 Continuing further into the exhibit, you will quickly come across a selection of excellent Tudor-era paintings depicting numerous individuals of historical importance during that most interesting period of British and Welsh history.


In moving on to the landscape pictures I was pleasantly surprised to find a great many paintings of locations I am quite familiar with having grown up in North Wales, including Snowdon and Caernarfon Castle. A most pleasant walk down memory lane.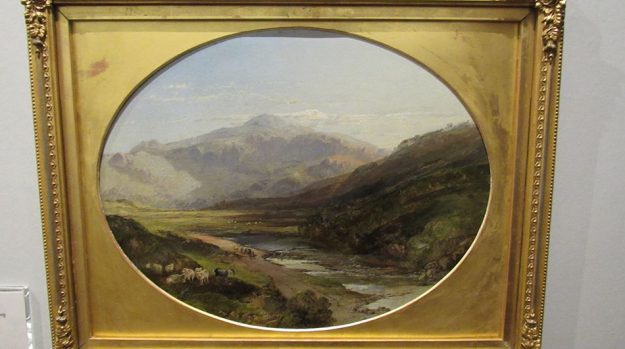 In wandering around the exhibit, it is truly striking in just how many different styles, periods and themes are represented on canvas there. I spent a good few minutes roving around the museum after I had finished taking my pictures, making sure I had not missed a masterpiece tucked away in a corner somewhere and to reinspect some of the more eye-catching paintings I had seen.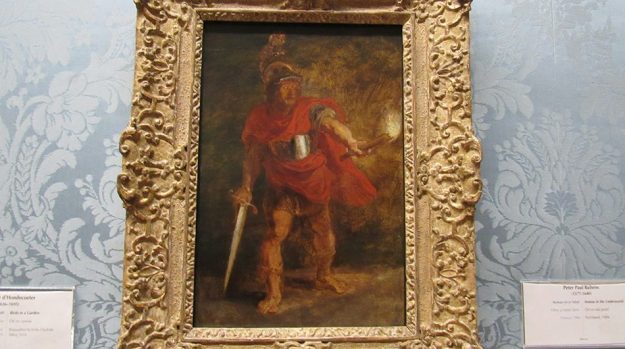 In retrospect, apart from the The Welsh Division at the Battle of Mametz Wood of course, the biggest reason any self-respecting art lover should check out the Museum is for it's excellent collection of sculptures, big and small. I spent much of my visit marveling at the craftsmanship of the myriad of sculptures while attempting to find the best angle at which to capture them.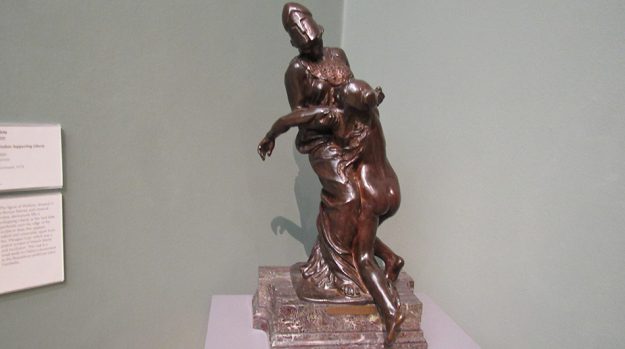 The standout sculpture of the exhibit is one of Auguste Rodin's The Kiss. An excellent, famous sculpture in it's own right, I took particular interest in the bronze statue due to it reminding me of a particularly amusing portrayal of the piece in Monty Python's Flying Circus where the man is portrayed playing the woman as a flute.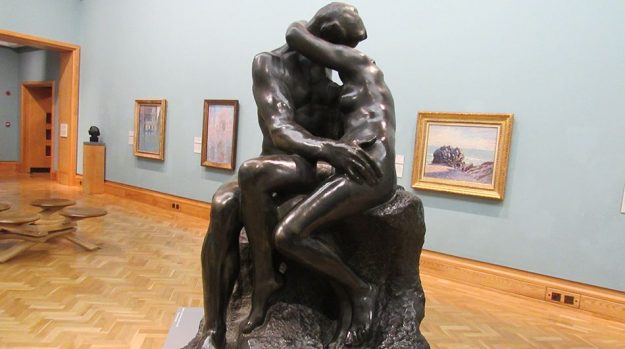 Given the quality of the art on display, one would expect that you would have to pay to see this excellent collection, but this is not the case. The Museum is open 10am till 5pm Tuesday-Sunday and entry is absolutely free! If you love fine art you have no excuse really. Check out the National Museum Cardiff today!