Connect with people working in creative industries in Cardiff through the city's new creative network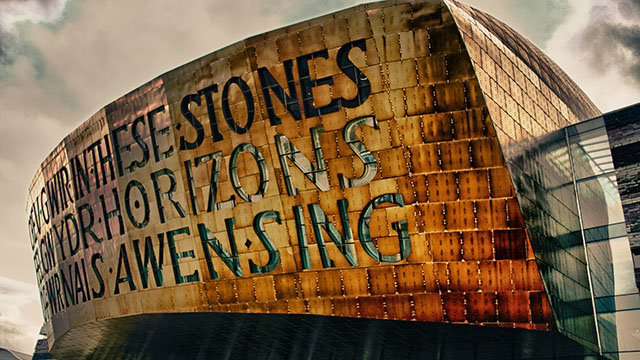 A network to support people working in Cardiff's creative industries was launched in partnership with BBC Wales, Wales Millennium Centre, and Cardiff Council in order to boost inward investment and job markets in the city.
The Creative Cardiff network aims to strengthen the city's creative economy, the fastest-growing sector of the UK economy, whilst positioning Cardiff as a creative European capital.
"The problem the network is trying to solve is that people often tell us that they're not very well connected to people working in other sectors or other aspects of the creative economy. The idea is to better connect people in the city with each other so they can work together, learn from each other, and share skills and opportunities," said Alice Taylor, Creative Cardiff's Project Officer.
Neil Cocker, a creative industry consultant, CEO of CardiffStart and founder of TEDxCardiff, also said: "We have a young, multicultural population that has highly-educated global students and graduates. It's growing incredibly quickly. It's the fastest-growing capital city in Europe and it has developed to be a wonderful place to start a creative business in."
100s of 000's visiting for #RWC2015 & #CardiffHalf, & these all over Paddington. Cardiff is buzzing! #ChooseCardiff pic.twitter.com/G51d8dWwne

— Neil Cocker (@NeilCocker) October 6, 2015
"Now is really the first time that Cardiff needs an overarching community, something that brings everyone together because the city is growing and it needs someone to pull things together," added Cocker when asked about the significance of the Creative Cardiff network for all the creative communities in the city.
A regular "Show & Tell" session will be held by the network to encourage creative practitioners to share their passions and involve potential collaborators across the globe.
Follow some of these groups that are now part of the @CreativeCardiff network:
In Cardiff for @_Diffusion tmrw? Make time at 2pm for a free artist talk by Edwin Burdis @g39cardiff #edwinburdis pic.twitter.com/0fNs14ekS2

— WARP (@g39warp) October 9, 2015
The super lovely Sarah McCall from Ongl Design+Make will be speaking about interiors at #DSC18 @OnglDesignMake pic.twitter.com/EFqOhZ9oyU

— Design Stuff Cardiff (@DesignStuffCDF) November 2, 2015
New post on #CMshock by @SerenLasCopy on the blog ladies & gentleman #CreativeMornings
—> https://t.co/wKK4lBjLZ2 pic.twitter.com/Re2uG4gbfK

— CreativeMornings/CDF (@CM_Cardiff) November 6, 2015