The Cardiff Business Award winners have sold around 1200 refurbished bicycles over the last two years as thousands of people joined the biking community.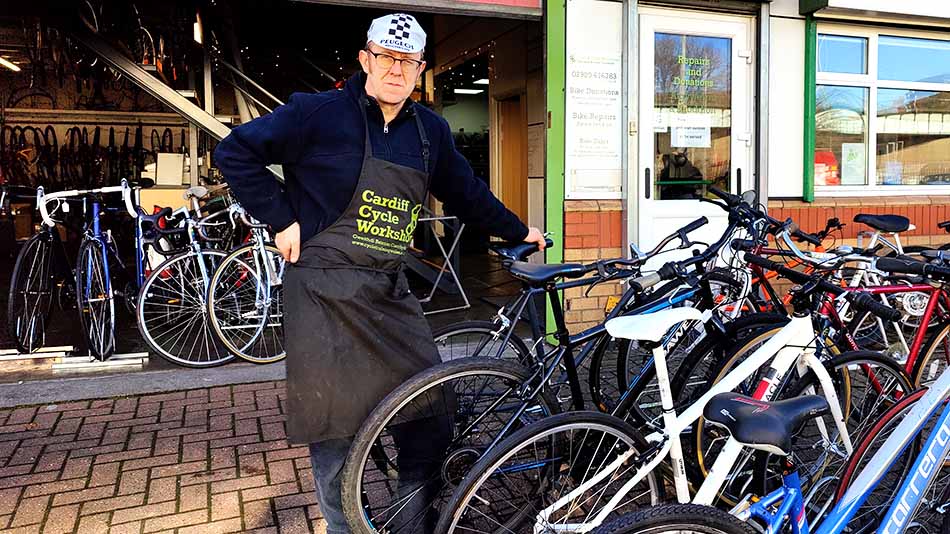 The Cardiff Cycle Workshop in Gabalfa is trying to make sure everyone in Cardiff can get a bike this Christmas by repairing and selling donated bikes.
The pandemic has caused backlogs in the bicycle industry, with factory shut-downs and shipping prices skyrocketing. At the same time, retailers saw a growth of 60% in bike sales since March 2020.
"Everyone wanted a bike…there was nothing else to do," said Andrew Burns, the founder of the workshop. "The weather was beautiful, and there was only one thing you were allowed to do, go out on a bike ride with your family. Fortunately, the government allowed bike shops to stay open during the pandemic, so we were very lucky."
The pandemic caused problems for this shop too, as bicycle parts were in short supply. Several bikes donated during this time were quite poor in quality as well, which meant they could not be repaired. "They just get used once and you can't really do much with them because they're just so poorly made," said Burns.
The not-for-profit organization has been operational since 2010 and has fostered a growing community of cycling enthusiasts and casual bikers.
"We've always grown organically," said Burns. "We have had people come back to us, buying four, five, six bikes for their kids as they're growing older. So as we grow, more and more [people] know about us and more and more people donate bikes to us… I think that's the best sort of advert."
Seven employees repair the donated bikes at the workshop along with about 20 volunteers who help with repairs on a weekly basis. The workshop also offers training courses for those interested in becoming technicians themselves or for those who wish to work on their own bicycles.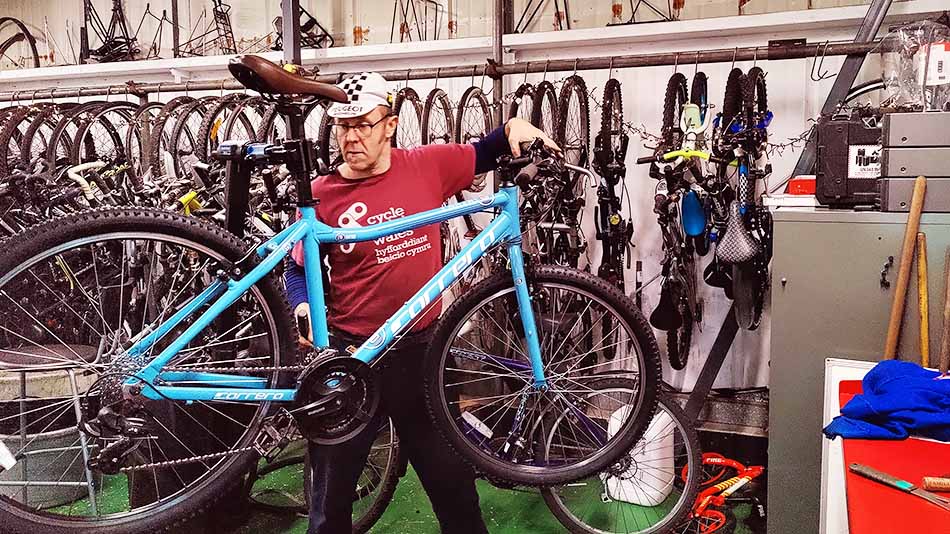 Through their journey, Cardiff Cycle Workshop has prevented more than 65 tonnes of waste through their bicycle recycling programme. They have also prevented 425 tonnes of carbon dioxide from being released into the atmosphere by recycling bicycles instead of making new ones.
The work done by Burns and his colleagues landed them several awards, the latest one being the Cardiff Business Award 2021. The organization is also working with Oasis, a centre for refugees and asylum seekers, where they run weekly repair workshops and bike giveaways.