Retailers feel the pressure, shoppers manic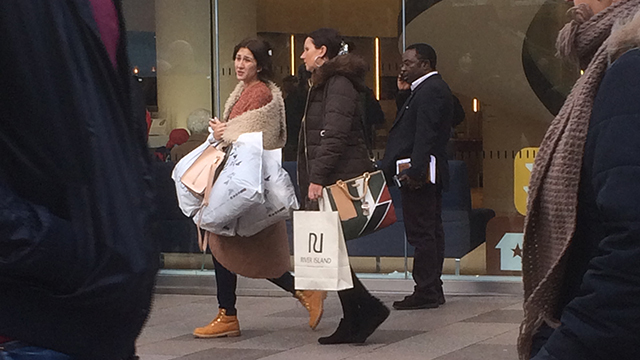 The business community in Cardiff is gearing up to deal with increased pressure as black Friday draws near, while shoppers gear up for a day of shopping debauchery..
With customers planning elaborate spending sprees, businesses expect a bigger black Friday than last year.  Peter Vaughan, manager at River Island, says "the company is planning on a 40 percent rise from last years black Friday".
As shoppers in Wales and the rest of Britain scramble to get great deals, retailers feel the pressure of selling more stock and dealing with increased number of shoppers, Peter says, "we have more staff in, they give us more hours for staffing because they expect us to take 40 percent or more money. We train staff, we know that its going to be busy, how to deal with the increased footfall."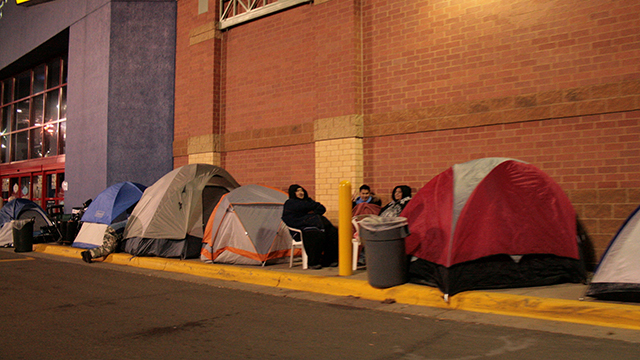 First introduced in the UK in 2010, Black Friday originally started in the USA, Tasha Flera was in Chicago and says "people fighting for the limited stock in stores, like actually pulling them from each other, stores are generally a lot busier and lines for buying items are ridiculously long."
Sun Irene, a student that went shopping in Cardiff says, "It was not that crowded, it was quite calm". Unlike Cardiff however, some places saw serious jostling amongst shoppers and social media was filled with stories where some of the shoppers degraded to violent fistfights.