With Bombers Sandwich shop shutting down, fears regarding the UK's High Street dying rekindle. How is Cardiff holding up in this crisis?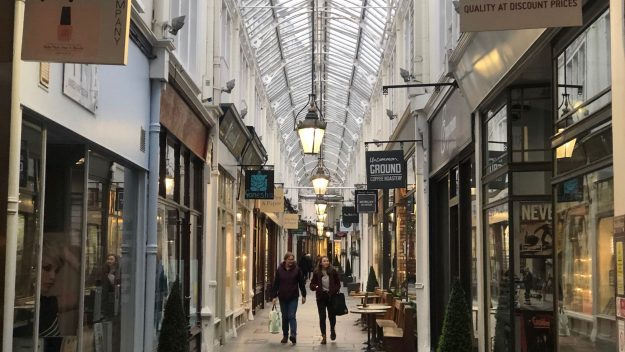 Bombers Sandwich Shop in Guildhall Place shut down last Friday after being in business for six years. "We're finding that shoppers are ending up on the other side of town, near The Hayes and St David's," said Rhys Harris the owner of Bombers Sandwich shop.
All around the UK there has been a decline in shoppers shopping on the high street with each consecutive year and this has led to shops shutting down. Many news agencies have even called it "the death of the high street".
Speaking of Guildhall Place, which is part of Cardiff's high street, Rhys Harris says, "That end of town for retail is really dead. It seems to be new cocktail bars, restaurants and more evening trade. There are just no shops there."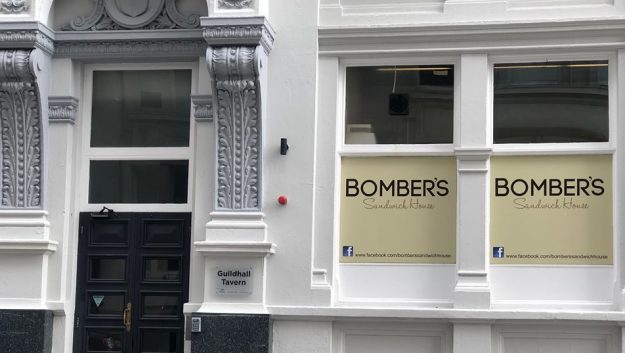 Data from The Local Data Company showed that 15 shops closed per day in the UK in 2018. The slowdown of the high street is linked to online competition, lack of investment, being outdated, rise in rent, parking issues in city centres and other issues. 2019 seems to be even more difficult for the industries as they will have to face Brexit which has uncertain implications, but would likely have an effect on rent prices, the rate of consumers and production and labour cost.
A study conducted by Wiserd in 2018 showed that Wales lags behind other countries in the UK when it comes to improving the conditions of its high streets.
Towns with the highest number of empty shops include Milford Haven, Abertillery and Tonypandy, where more than one-fifth of shops are vacant.
Cardiff itself has seen many shutdowns in its high street. For example, Bars like The Hashery and 29 Park Place, cafes like The Meating Place and Seasons, off licences such as Vom Fass, and skincare brands such a Miss Patisserie, all shut down some time ago.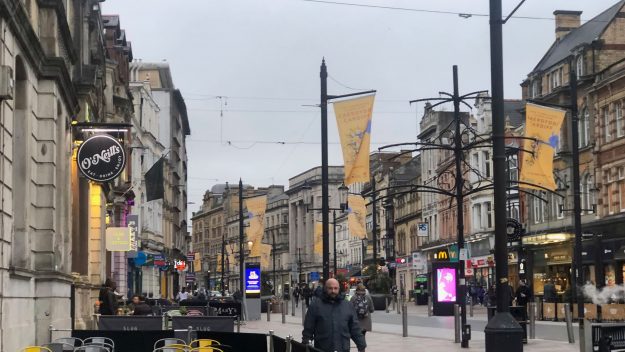 However, everything is not looking downward as there has been an arrival of new shops replacing the ones that have shut down. Even though they haven't been at the same rate. Cardiff's high street seems to be faring well for itself with new eateries popping up.
Corner Coffee, Gin and Juice are a few names that have filled the empty shops. After the Guildford Crescent closed doors, one of its restaurants Madeira also shifted to the high street of Cardiff. A rise in independent retailers has been reported in the high street as well.
Chris Fowler, Relationship Manager at The Local Data Company, said, "Welsh towns continue to see a shift away from Comparison Goods Retail shops towards Leisure (food, beverage and entertainment) and Services reflecting the wider trend seen in England and Scotland as town centres evolve, and experience becomes more important in driving footfall."
The shops that bore the brunt of the high street demise include banks, fashion retailers, travel agencies, bookshops, post offices, and physical entertainment spots. The shops that have survived and are expected to do better are coffee shops, e-cigarette shops, estate agents, beauty salons, and convenience shops.
Efforts have been made to save some shops on the high street in Cardiff. House of Fraser on the high street was also earmarked to shut down but after the chain got a new owner, the store is set to remain open.
A Welsh Government spokesperson said, "We are committed to supporting businesses in Wales. In 2018-19 we are providing around £210m to support businesses and other ratepayers with their non-domestic rates bills."
Finally, it's fair to say that even though the high street is tackling many difficulties, this is not the end. The High Street is not dying, it is evolving.