Taxi drivers protests in Cardiff
By Chiara Castro
Taxi drivers took the streets of Cardiff calling for support from the Welsh Government as they cannot afford to feed their families anymore.
Due to the pandemic restrictions, their income has been drastically plummeting since March. Unite Wales, which helped to organise the demonstration, launched a campaign for saving the industry pledging the Government for an adequate financial aid.
Hundreds of drivers gathered in front of the Parliament on Tuesday for standing against authorities inaction. "We need the Welsh Government to support us now, they have forgotten about us but are still helping other trades," said Kalid Gahman, one the protesters, to Wales Online.
"Our insurance is still going on, our MOT is still going on, our road tax is still going on – our expense is still the same but our income is not coming in," said another demonstrator.
---
Cardiff Bay arena on track to open by 2024
By Lorenzo Trevisan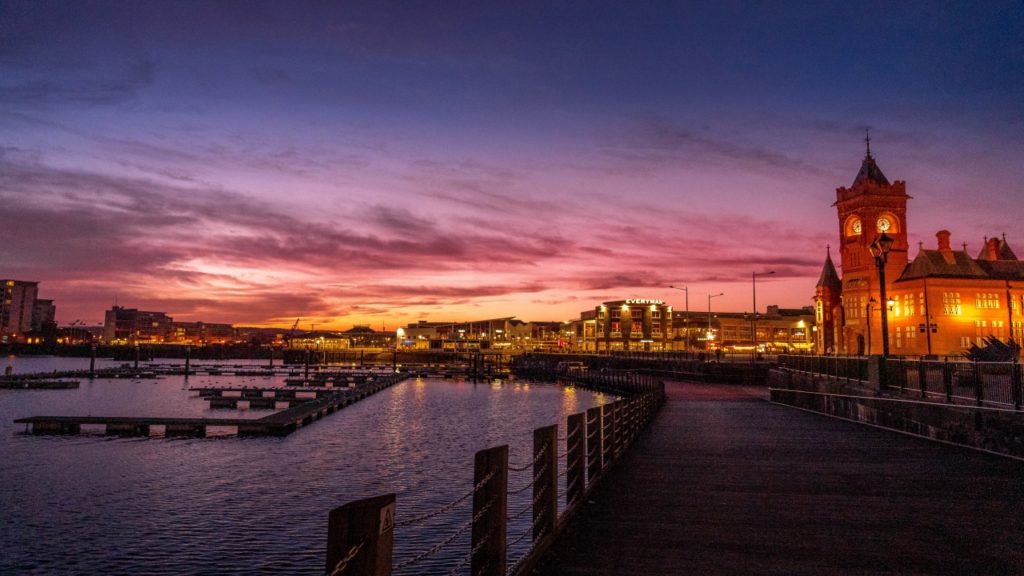 Local people will benefit from over 2,000 jobs during the three year construction phase of the new Cardiff Bay Arena.
The new 15,000 capacity indoor arena that will be built on the car park site of the council's County Hall HQ, will cost £150m and is expected to attract more than one million visitors and £100m into the local economy each year.
The council said that the project will create 2,000 jobs during the construction period and, when completed, will employ around 1,000 people as direct jobs.
Cardiff Council Leader, Huw Thomas, said to Wales247: "It will act as a major catalyst for the next-phase regeneration of Cardiff Bay delivering new jobs and opportunities where they are most needed.
It's an incredibly exciting opportunity for Cardiff, especially as we look to emerge from the economic damage of the pandemic."
---
The hundreds of transport jobs coming to Pontypridd
By Ruan Hallett
Hundreds of new transport jobs will be coming to Pontypridd this month, as Transport for Wales moves its HQ from Cardiff.
Transport for Wales (TfW) has signed a 15-year lease on a building in Pontypridd which will house up to 500 staff when the headquarters are finished relocating.
The headquarters could also house Welsh Government civil servants for transport and infrastructure, who are currently based in Cardiff.
The scheme will cost £40m, most of which is being funded by the Rhondda Cynon Taf County Borough Council, with the help of a £10m grant from the Welsh Government.
The move will put Pontypridd at the heart of the Metro network with 24 rail services going in and out every hour and may lead to more jobs and projects leaving Cardiff.
Chief executive of TfW, James Price, said to BusinessLive: "Our arrival, I very much hope, will bring high levels of excitement and anticipation from the local communities."
---
Brexit: Hauliers fear 'mayhem' at Holyhead port
By Yuge Li
Hauliers fear that Brexit may bring mayhem to Holyhead port.
Holyhead is the second biggest port in the UK, which has 1,200 traffic volumes a day across the Irish Sea.
The Irish Road Haulage Association (IRHA) is concerned the port is not ready for the change as the systems have not been tested for outbound travel, but the port's owner, Stena Line, has confidence about it.
"That leads to a certain degree of mayhem", said IRHA president to BBC. "You will have time delay, you'll have a lot of anxious moments."
While Stena Line said to BBC that most of the guys now are fully engaged in trader preparation. "There should be a clear flow through Holyhead port for inward goods from Ireland."
---
Welsh Covid business grant application process 'shambolic'
By Lucy Hynam
Businesses have called the Welsh grant application process 'shambolic' and 'unfair' after many were rejected with no option to appeal.
£100 million was available for the third phase of the Economic Resilience Fund (ERF) which opened on 28th October but closed less than 48 hours later when it became "fully subscribed".
"More than 5,500 businesses" had applied for the grant and while many firms were still chasing 'essential' quotes and bank statements, others could apply without them.
Russel George, Welsh Conservative economy spokesman said to BBC that Welsh business has very much been "let down by lack of communication; let down by a lack of clarity; let down by the Welsh Labour Government."
Finance minister, Rebecca Evans has set aside funding for a fourth phase of the ERF and is currently developing proposals.
---
M&S Christmas opening hours get biggest shake-up for 2020
By Haoran Lin
Shoppers in Marks and Spencer will have longest ever opening hours for the festive period.
Customer in Marks and Spencer will have opening hours until midnight from December 21-23. This means those sorting out last-minute trimmings and gifts will have plenty of time to do so.
"To help with this, our Sparks Book & Shop service is now live at every store and we'll be operating our longest ever opening hours just before Christmas to help customers purchase everything they need to make the big day special – however they are celebrating – whether it's picking up the turkey, or collecting a last minute present they've ordered online." Says Sacha Berendji, M&S's retail, operations and property director to Wales Online.
---
One of Cardiff's smallest pubs is at risk of closing due to the Coronavirus pandemic
By Elin Wyn Owen
A Pontcanna pub is aiming to raise £12,000 to transform their outdoor area to survive the pandemic.
St Canna's Ale House opened in 2017, but has been hit hard by the government's Covid guidelines.
What would have been a busy time for the pub is now a "very different dynamic" says the owner, James Karran, to Wales Online.
Following the guidelines, the pub can only seat around 60% of what they could previously, meaning that the pub is only bringing in around 60% of the revenue it did before the pandemic.
In a bid for survival, the pub founded a crowdfunding page and, have now reached £8,000. James wrote on the crowdfunder: "Small businesses, especially pubs and bars, have been decimated by the virus."