Discover the indigenous cuisine of Bombay at Bwyta Bwyd Bombai.
Crispy samosas, crunchy potato fritters, puris, pav bhaji masala..…..on and on goes the long list of mouth-watering dishes in the streets of Bombay, a culinary delight to anyone, foreign or local.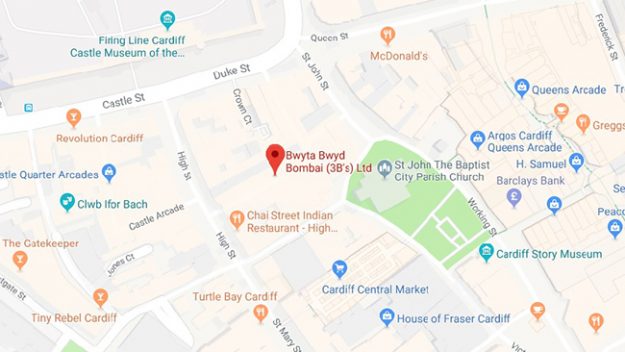 Hailing from that great city of hawkers and street food, I could not think of any other restaurant to review than a place that promised to take me back to the streets of Bombay. Having tasted different versions of Indian cuisine in Cardiff, I was apprehensive about what awaited me. Will it be just another yellow gravy or a sweet cream sauce in disguise calling itself Indian? I was curious.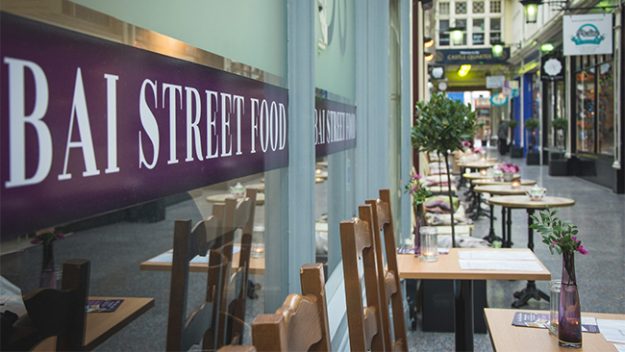 Located in the quaint, Victorian alley of High street, Bwyta Bwyd Bombai was a modest standout. Nestled amid the posh fine dines and scintillating restaurants, it felt a little out of place. The large signage on the glass façade seemed as if it was crying out its origin loud and clear, Indian here.
As I entered the restaurant, I was welcomed by a cheerful waiting staff who directed me to select the table of my choice, the perks of a cold windy afternoon in Cardiff. The corner is my favorite and so occupied the two-seaters wooden table. Warm, cozy with a nineties pop song playing in the background.
The deco though inviting did not ooze anything special or authentic, except for the painting of Lord Ganesha, a Hindu god, a wall hanging which felt seemingly out of place and a centerpiece that made no difference.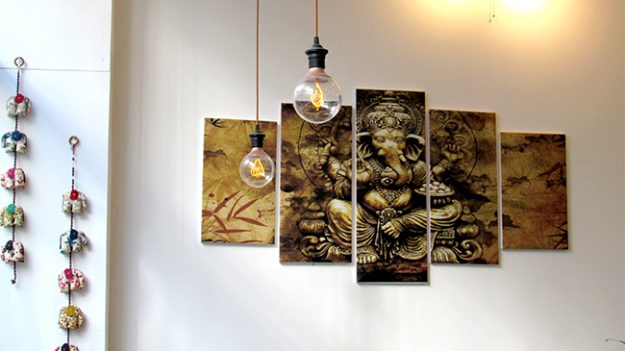 Settled in the corner of the not so spacious room, I flipped through the uninspiringly designed menu that listed a large variety of Indian snacks, meals and drinks starting from Bombay's mango lassi to the most common vada pav. The long menu and the mid-range prices excited me. I was hopeful.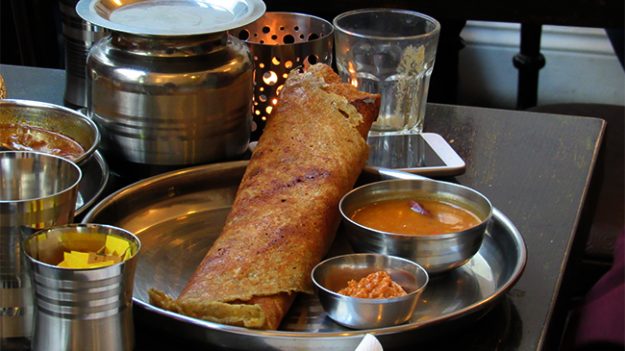 Despite the staff being welcoming, I was inwardly furious by the long wait for water. After 15 minutes of pop music and a sequence of smiles, I was served thali, a complete Indian meal for just 11 pounds.
The thali is available in vegetarian and non-vegetarian options. It is served with a portion of rice and paratha with a vegetable bhaji, a curry ( vegetarian or non-vegetarian), dal, raita, bhajia, pickle and a large fried pappad.  Served in steel plates and steel cups, the restaurant reminded me of the traditional Udupi eateries in India but without the clutter.
The chicken curry, light, succulent, rich with flavours was undoubtedly the hero of the dish. The potato bhaji not very greasy, the large pappad and the soft paratha satisfied my taste buds and unconditional love for authentic Indian recipes.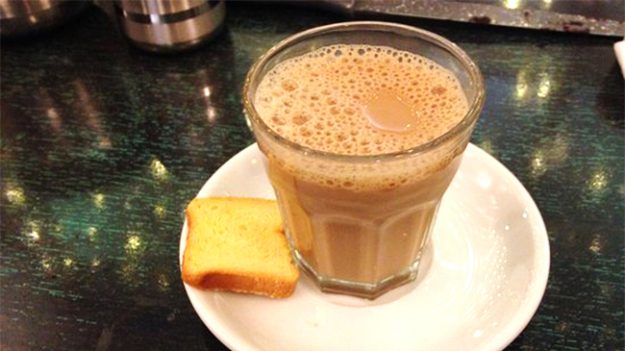 Bombay chai, a classic in the Indian streets was the drink I chose for the cold, snowy afternoon. Served with a bread rusk, the chai was a hot blend of spices for 1.90 pounds, befitting the Cardiff weather. 
Paying my bill of 12.90 pounds, I had no regrets. A wholesome afternoon meal, a combination of strong, aromatic and spicy flavours cooked to perfection.
Verdict
Bwyta Byd Bombai is the right choice for anyone who loves traditional Indian cuisine with good value and great quality. Although the ambiance does not seem too extravagant, the food makes up for its shortcomings. Though your eyes might not travel to Bombay, your palates surely will.
Food – 4.5/5
Ambiance- 3.5/5
Service- 4/5
Details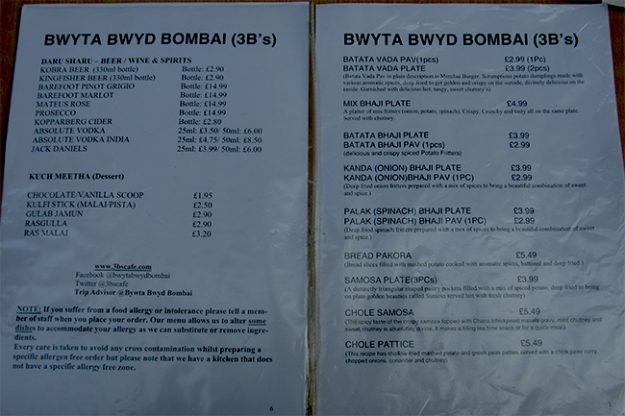 Link to the website – click here