A talk on the future face of Cardiff with the Vice President of the Royal Society of Architects in Wales, Carolyn Merrifield.

Hidden in a corner of Morgan Arcade in the city centre, Cardiff's Creative Quarter welcomes visitors with a glass-and-chrome stairway and a warm-coloured foyer. Past the conference room and library-lined common spaces, in one of the many studio spaces I meet Carolyn, Vice-President of the RSAW and co-founder of Downs-Merrifield Associates with her husband Nick.
While she spent her childhood in Hong Kong, Carolyn graduated at Cardiff University, and has been working in South Wales ever since. She talks to me about one of the studio's most ambitious projects, the redevelopment of the BBC's Llandaff quarters, soon to be vacated. In her view, the BBC's relocation is fundamental to both Llandaff and the area around the Central Station.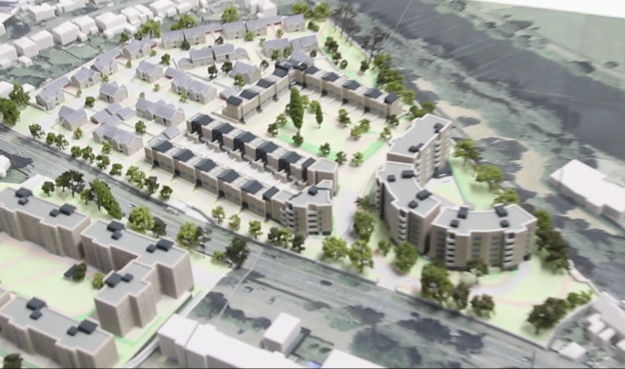 "The problem with an industrial town like Cardiff is that big areas are often fractioned among many different owners. It takes years for the Council to 'rake up' all the necessary plots. And after that comes demolishing and decontamination, which adds to the costs.
"Even after all that, you'll need to find a tenant who's willing to pay a high enough rent to give you a profit, and who will hopefully stay long-term. The BBC is a good example, but also a rare one."
Cardiff, she explains, is a fundamentally student city. That makes it difficult to refurbish an house and then hope that tenants will be willing to pay higher rents. However, that's also starting to change.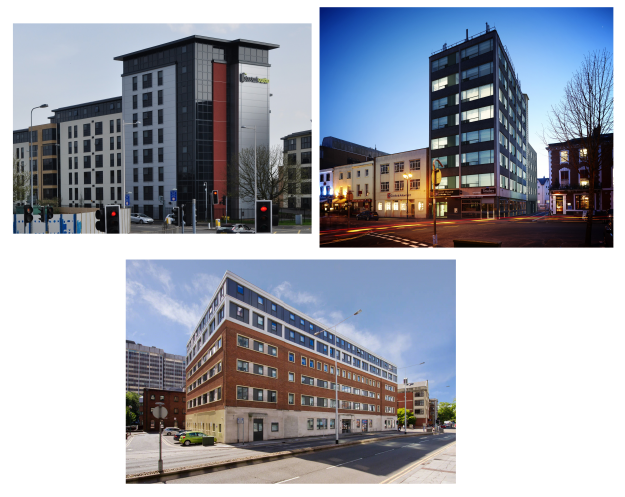 "Most students will stay in old terraced houses with multiple bedsits. When I was living in Hodge Hall, during university, we used to share the bathroom between 5, 6 people.
"But recent developments have taken their cue from the hotel industry, and improved the standards. Now there are more and more accomodation blocks specifically designed for students." This, Carolyn explains, frees up properties, which can be refurbished and go back to be family houses, or be converted into flats.
"The demographics for tenants are more varied. It's not just big families or many students. There's an increasing number of young professionals, or divorcees, who might be looking for smaller, self-contained flats. Luckily, Victorian houses are very good for readapting."
She shows me photos of a refurbished house the studio has been working on: the Victorian facade blends into the veranda, before leading to the long and narrow garden. "Cathedral Road used to be divided between the 'BBC lots', in the lower part, and the bedsits for students at the northern end. Now more and more houses are being bought back and refurbished, sometimes in blocks of 4 or 5."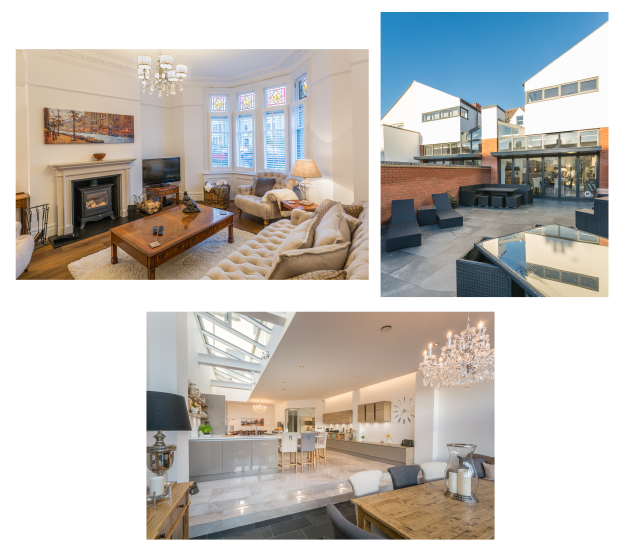 Not everything is heading in the right direction, though. For example, Carolyn isn't too fond of how students are distributed throughout the city.
"The beauty of Cardiff University is that there is no true 'campus'. The students used to mix in with residents. Now they're concentrated in Cathays, Plasnewydd and around. It's a shame."
Of course, there is a way to reverse the trend: improve the ways to commute to the University. In Carolyn's opinion, a rapid transit system – perhaps the proposed South Wales Metro – is the only way to go: "Car drivers will have to give, obviously, but better transport is a gain for the city and the environment."
"We actually used to have a tram network. That's why there's a 'Tramshed' in Grangetown. A street-level transport system would mean getting rid of subways that currently 'funnel' traffic from one side of the railways to the other."
She's positive that Cardiff can deliver when it comes to infrastructure: "We have a good record. The Millennium Stadium cost less than most stadiums built in recent years and it still manages to have a sliding roof."
Of course, she adds, for the above projects to succeed, the institutions need to impose their will when necessary.
"It takes a City Council with a vision, a will to see things through. They need to point to local architects and planners who understand the city, in its needs and problems, and then – through agreements and incentives – force the developers to actually deliver a high-quality scheme for the area.
"The group tasked with redeveloping Llandaff were initially going to do things their standard way, but the Council later imposed its conditions, and now it's going to be a much more high-quality space."
She hopes that this will be the case for the Brain's brewery site too: "It's key that developments like this don't end up lined with shops and restaurants you can find anywhere.
"For the Castle Quarter Arcades [where the Downs-Merrifield studio is located] they made a point of keeping the venues independent, and that's what makes it interesting. You need specialist independent shops so that people will want to go there of all places."