Listen above and read along below.
Wales has been referred to "the land of song," and that tradition is still going strong. Composers and conductors from around the world are coming to Cardiff to collaborate with some of the greats, including the BBC National Orchestra of Wales. Many of these pioneers of contemporary music – from opera to avant-garde – are women.
Music may not be the first thing you'd think of when it comes to issues of social justice, but for centuries, the field has been dominated by composers with privilege and not many of them have been women.
"I guess to me the most important thing is that if someone has the urge and the drive to compose they should be able to be encouraged to do so regardless of gender, economic status, place in society. And thankfully there does seem to be more and more support of that," says Carlijn Metsalaar, a composer from the Netherlands who is currently studying at the Royal Welsh College of Music and Drama.
For Carlijn and other female composers, identifying their work with their gender doesn't feel right. "I think most female composers that I know would not want to identify as a 'female composer.' They would just want to identify as a composer because there shouldn't be a separate category ideally," she says.
"There are more female composers reaching their audiences now than perhaps there were thirty, forty years ago and certainly more so than the nineteenth century," says John Hardy, the head of composition at the Royal Welsh College of Music and Drama.
"There have been changes in perception about the role of women in society because women have the confidence and the access to share their work and their ideas with more people more easily without the gatekeepers telling them that it's no good," he says.
"It just is a fairer reflection of the population. The population is more than fifty percent female in most countries therefore to have only five of ten percent of people making music being women that is unlikely to be a fair reflection of the population."
Those gatekeepers may seem invisible, but their influence has been quite profound in terms of whose voices the public hears. Those voices, for a long time, have not included female composers.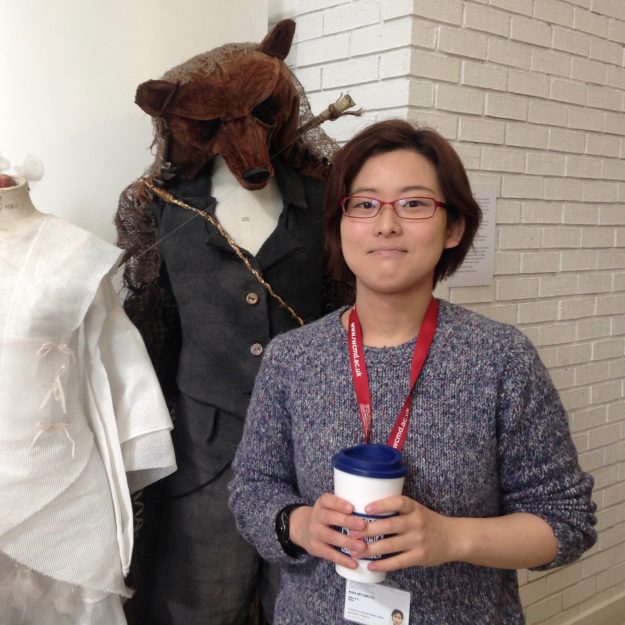 "I think it's mostly sometimes in the public perception that things could change a little bit more," Carlijn says.
"For instance, I remember having a conversation with a music teacher who in many ways was probably… would describe himself as a feminist and believing in equality in that sense.
"But he held the view as a music teacher that women could not be great composers because, historically, he thought there have been very few women composers and for him, that was an argument to say that women could not be great composers.
"Clearly, I disagree with that because you need an entire network of support to be able to work as a composer, which is why I think that historically there have been historically few women composers.
"So I think these kinds of perceptions could be challenged a bit more," she says.
It's not just composing where there's been an absence of female influencers, it's been happening in conducting as well. Michael Garvey is the Director or the BBC National Orchestra of Wales, and as of 2016, he works with the first woman to hold a title role in any BBC orchestra, Xian Zhang.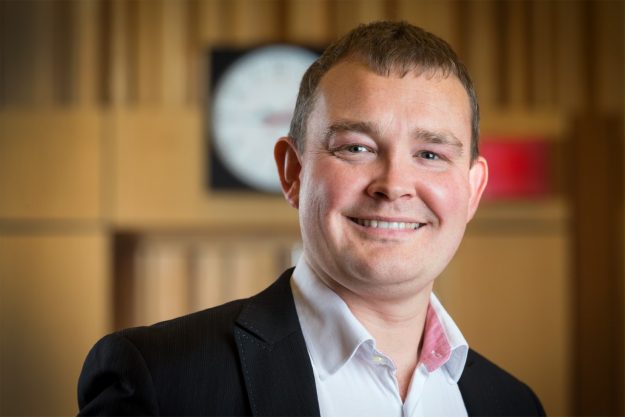 "We very recently appointed a principal guest conductor Xian Zhang who is a Chinese-American lady," says Michael Garvey, Director of the BBC National Orchestra of Wales."Principal guest conductor is a standard role in most orchestras. She is the first woman that the BBC has ever appointed in that role."
Why did it take so long?
"There aren't enough female conductors being pushed and having their profile recognized across conducting worldwide," Michael says.
"Xian is an amazing musician and she got the job because she is an amazing musician. But when a survey was done earlier this year, actually, which outlined how many female conductors are on the roster of agents around the UK, particularly, it was a single figure percentage.
"They are just not being picked up and it's a responsibility I suppose for the BBC particularly but for orchestras in general that are publicly funded to recognize the skill and the quality of musicianship that these individuals bring."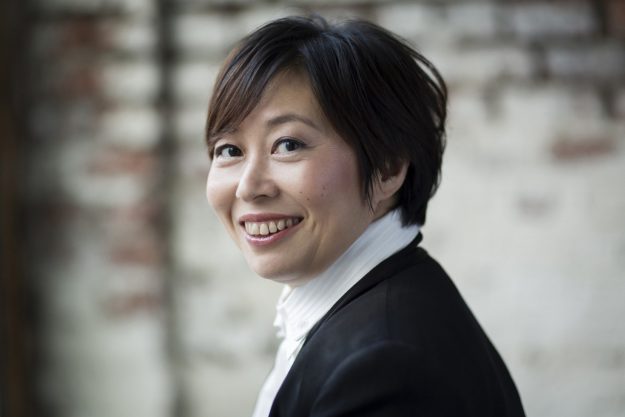 Though, no matter who you are, unless you're extremely lucky, the journey of a composer or musician or conductor is a challenging career to take on.
"If you want to keep being a musician, composition is such a hardest job to maintain," says Kina Miyamoto, a Japanese composer studying at the Royal Welsh College of Music and Drama. "I thought that if I could just maintain as a pianist too, there will be a little bit more opportunity to work with other players or collaborators."
"Most composers have to do a wide range of things," says Michael Garvey. "They have to be able to teach they have to be able to play. They usually have to be able to conduct. And compose as well.
"It's called a portfolio career and most professional musicians or emerging musicians will understand that concept. Music is unfortunately not sufficiently well paid for an individual to be able to do just one thing.
"Even professional musicians at the BBC National Orchestra of Wales do more than one thing. They will also teach, they will also give master classes, they work in chamber music or chamber orchestras and that portfolio career, that is what aspiring musicians can expect of their future working life," he says.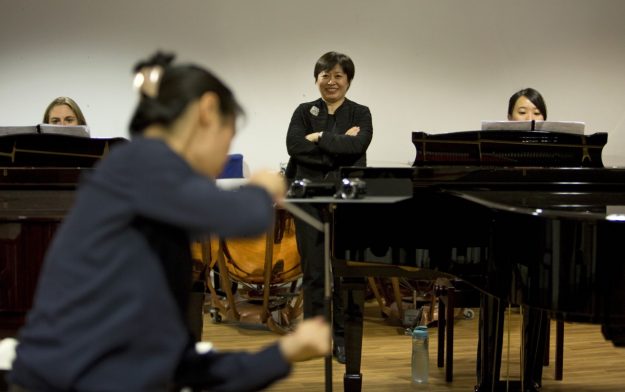 Why compose in the first place?
"I don't think anyone should compose in the first place. I think the people who do, do it because they can hear something and they want to share that with others," says John Hardy.
"It's an urge a need a desire to share something with the world. Something that you have inside you: creativity."
You can hear the work of emerging musical artists on May 10th at the Royal Welsh College of Music and Drama or check out Xian Zhang conducting Symphonie Fantastique with the BBC National Orchestra of Wales at St. David's Hall May 4th and 5th.
This is an excerpt of an upcoming and in-depth article on Cardiff's contemporary composers. Follow us @InterCardiff on Twitter for updates.