Cardiff Market is struggling to adapt to the changes brought by coronavirus. What protections do they offer to people who work and shop here?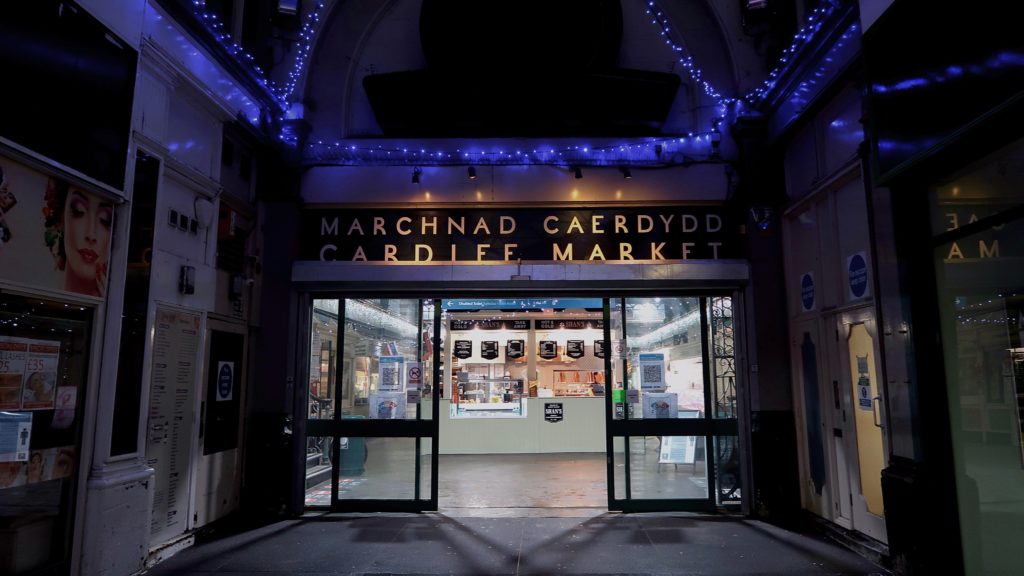 Cardiff Market, a traditional market with a long history located in the heart of the city, is trying to change under the outbreak of COVID-19.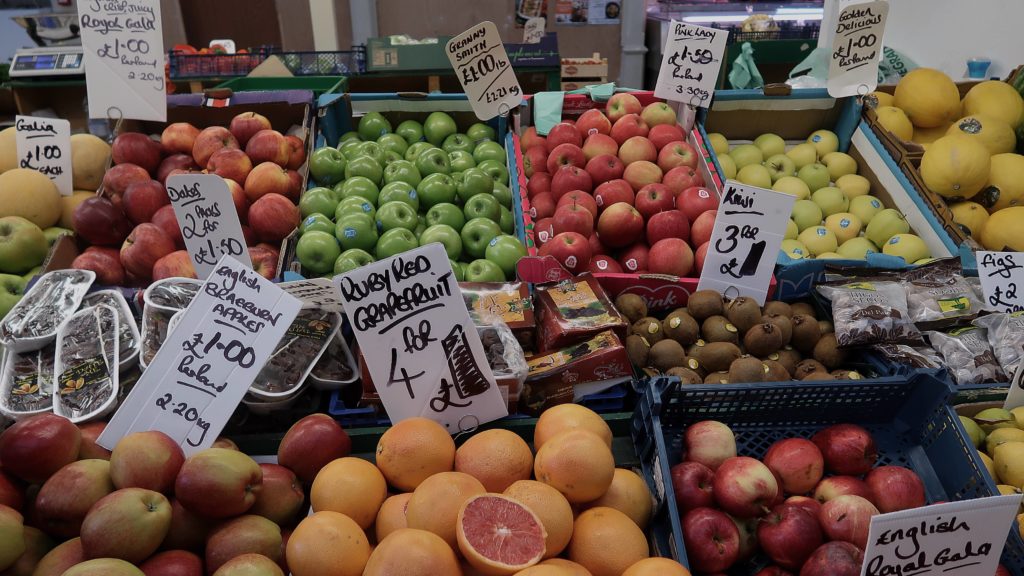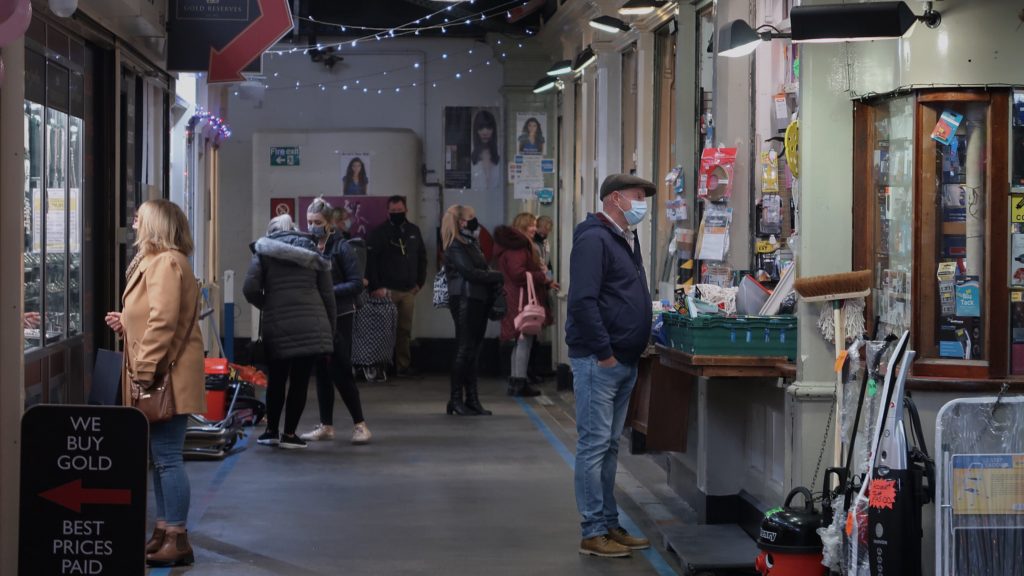 The market is gradually returning to business as usual after the end of the latest lockdown in Wales. Unlike the situation before the coronavirus outbreak, this area has implemented protective measures to prevent the spread of the virus.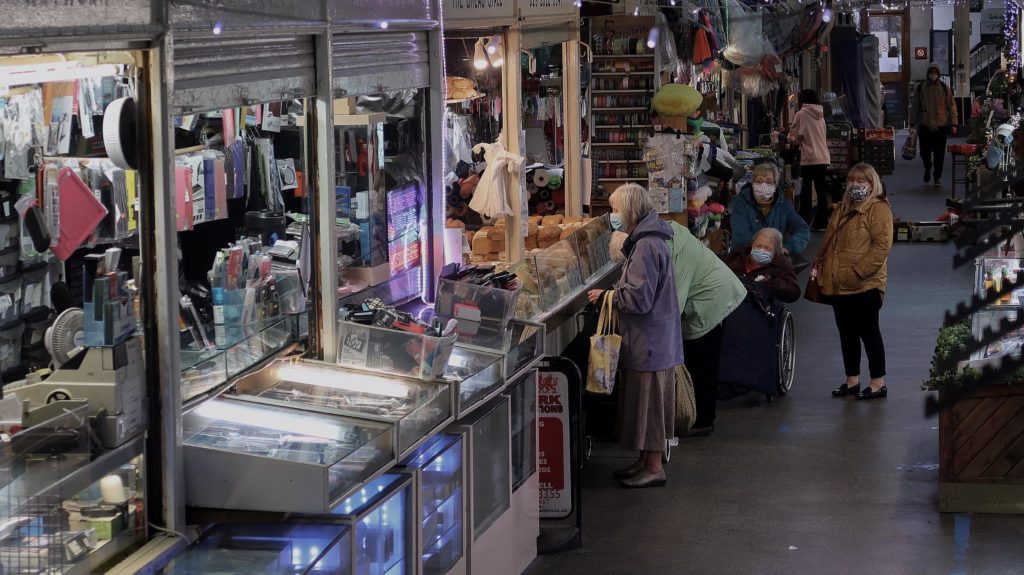 A poster demanding a face covering is displayed at the entrance to Cardiff Market. Once inside the gate, a billboard reminding people to keep a social distance of 2 meters has been placed there.
The whole area of the market is set up as a single-direction system, and visible landmarks on the ground indicate the correct direction of travel so that people are less likely to get lost.
The staircase on the east and west sides of the indoor market is designated as an entrance and an exit. A bottle of hand sanitiser was placed at the exit of the stairs.
Some businesses have also taken special precautions.
Bull Terrier Cafe, on the first floor, has segregation boards between each table to prevent different groups of diners from touching each other during meals. A bottle of alcohol hand sanitiser is also placed in the entry with the message "Hand washing prevents disease."
The slogan "No mask, no entry" is posted on the doorpost of the record store named Kelly's records. The shopkeeper said: "I understand some people who don't wear masks because they may have various reasons, such as patients with chronic respiratory diseases, although I am happy to wear a face covering."
"Even though a small number of consumers and shop staff here sometimes do not follow the COVID-19 prevention rules, these measures are still very helpful to prevent coronavirus from spreading and to protect people in this area," said a woman taking care of flowers at Secret Garden Florist which is a plant shop.