A recent report has highlighted the risk of mental health issues faced by the elderly in the UK.
Could music cafes like Café 50 offer a solution?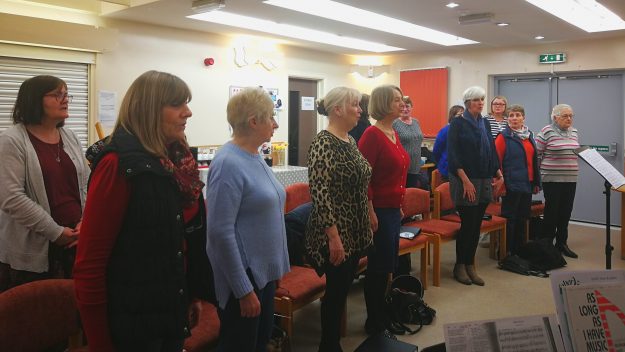 Cantorion Ladies Choir will hold their first concert in Cardiff since it was set up more than 15 years ago. 
"We are preparing for our concert on April 7th at the St. Edward's church now, and I think our songs by then will really cure people," said Giordano Ferla, a musical director at Café 50. 
Café 50, is a social centre for any person over the age of 50 to make new friends and integrate into the community, providing a variety of activities for people to avoid loneliness.   
"Singing songs helps me escape the pain of life and helps me live a more peaceful life," said Janet Thomas, one of the sopranos in the choir, "I have been singing here for three years since I moved here. It really is a good place for the whole community, helping me make new friends around the community quickly."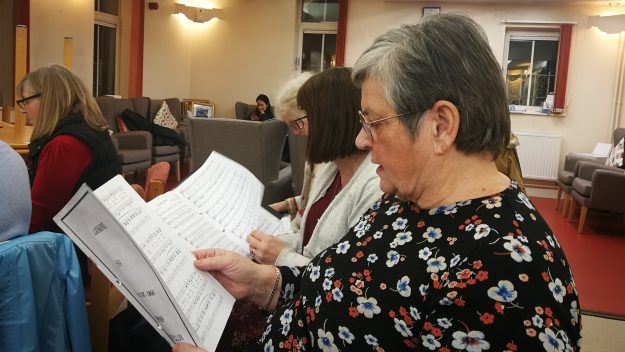 Recently, the Centre For Ageing Better has published a report claiming that more than 11.9 million people aged 65 and over in the UK are at risk of suffering from mental health issues in later life, which is certainly not the case for these elderly people, who often sing songs together in Café 50. 
"Although the average age is over 67, they never think that they are too old to learn new things and challenge themselves," said Giordano. "Actually, I think they have fun and enjoy themselves." 
Giordano believes that music has a positive effect on people in later life, helping them build friendships and escape loneliness.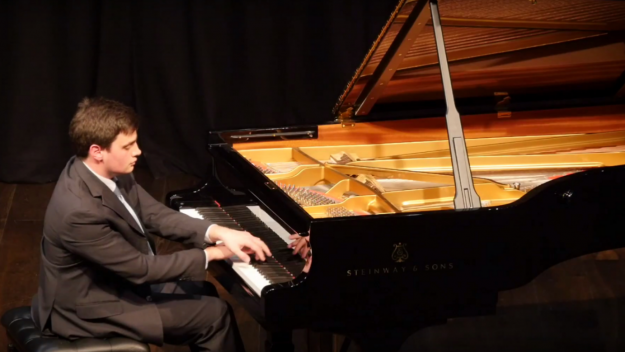 According to the report, since many ageing people will often feel lonely, local charities need to undertake a radical rethink to ensure that the next generation of elderly people enjoy a better quality of life in old age, and music seems to be one of the most effective ways to achieve that. 
Catherine Loveday, the Neuropsychologist, from University of Westminster states that apart from the likely physical benefits of singing as a cardiovascular activity, musical engagement may also reduce levels of the stress hormone cortisol, increase immunity, lower perception of pain and reduce symptoms of depression. 
What's more, these people are not just playing music to make themselves happy, they also want to spread out the joy gained through music, showing people that ageing people can live better. 
"I think meeting with friends as well is a nice social activity. Of course, some people are lonely, but in general they are well, and they have this extra activity to meet and enjoy and have fun," said Giordano. 
.embed-container { position: relative; padding-bottom: 56.25%; height: 0; overflow: hidden; max-width: 100%; } .embed-container iframe, .embed-container object, .embed-container embed { position: absolute; top: 0; left: 0; width: 100%; height: 100%; }